November 25, 2014, 1:38 PM
This past Saturday, I got together with my friend Elyse, and we spent the day seeing what we could see, mostly in Rosslyn and Ballston.  While we were in Rosslyn, we checked out the open-air patio on the fourth floor at the Le Méridien hotel (formerly Hotel Palomar) at the Waterview complex.  The patio had decent enough views, but we ended up spending more time taking photos of the fire alarms, and as a result of that, got December's splash photo: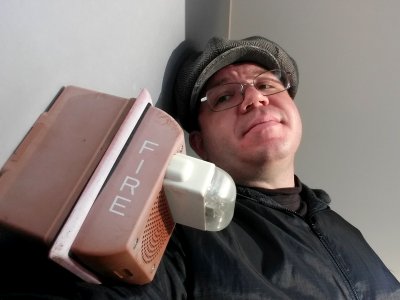 Continue reading…
September 28, 2014, 1:58 PM
Two weeks ago, I went up to Baltimore with my friend Elyse.  We went for the Star Spangled 200 celebration, and wandered around the city a bit.  And most importantly, I rode public transportation in Baltimore for the first time.  MTA Maryland is a very different beast from Metro.  MTA has buses, and MTA has trains, and there's also a Circulator-type service.  But the details are quite different.  Elyse and I started out at Cromwell station in Glen Burnie, which is out by BWI.  That's light rail.  DC doesn't have light rail, as you know.  There's a streetcar system coming in DC, but it's not here yet.  Then there's a heavy rail system, i.e. the Metro Subway, which we also rode.  That's more like what I'm used to.  We also rode the Charm City Circulator, which is a free bus service that travels around the city, separate from the regular MTA buses (which we didn't get to ride).  And owing to cooperation between MTA Maryland and Metro, my SmarTrip card worked in Baltimore.
Most surprising was that the fares for the light rail were basically on the honor system.  You bought your ticket at the machine, and then you just got on.  No faregates, no fareboxes, no nothing.  In my case, I loaded an MTA pass onto my SmarTrip.
So this was what I saw on my first ride on the Baltimore Light Rail: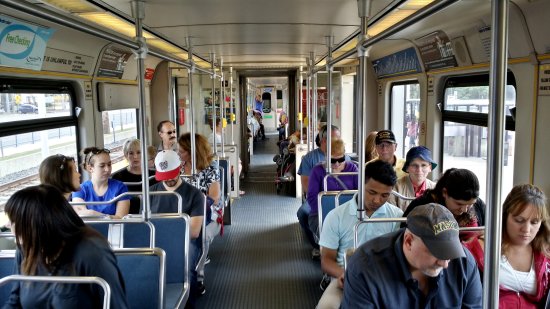 Continue reading…
September 15, 2014, 10:09 PM
Back on August 1, I got together with my friend Elyse and we tested a number of different fire alarm notification appliances at her house.  We had to take it to her house, because I live in an apartment, and, out of respect for my neighbors, I have a visual-only policy at my house, i.e. as many strobes as you want, but no horns.  Most of the alarms that we tested were hers, though we did run a couple of mine, plus I provided the power, i.e. my Wheelock RPS-2440 24-volt power supply.
The first alarm up was a Gentex smoke alarm.  I've seen these in person before, most notably when I stayed at the Bolger Center in Potomac for an event with a company that shall remain nameless, where there was a Gentex smoke detector in my room, next to a Wheelock ET speaker/strobe.  At the time, I commented about the alarm system, "I thought about how neat it would be to see both devices in action, but the thing is, if both devices are going, you're really screwed."  While I had since seen a Wheelock ET in action, I hadn't seen a Gentex smoke alarm in action until this day.  And here it is:
Continue reading…
August 28, 2014, 11:46 AM
My friend Elyse recently celebrated a birthday, and, as a fellow fire alarm enthusiast, she got what I consider to be the greatest cake ever.  She sent me pictures of it.  Take a look: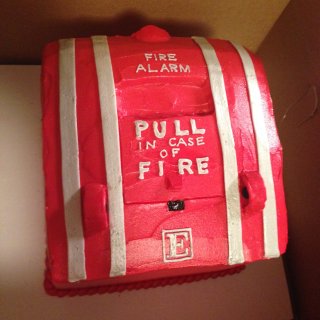 Continue reading…