October 25, 2015, 11:12 PM
This past Thursday, I went up to High Rock, which is a rock outcropping on South Mountain in Pen Mar, Maryland, in Washington County near the Pennsylvania border.  It reminds me a little bit of both Humpback Rock in Virginia, and the Aqueduct Bridge stub in DC.  Like Humpback Rock, it's high on a mountaintop, however, unlike Humpback Rock, you can drive up to it and park right next to it, rather than parking down below and then hiking a mile straight uphill.  Like the Aqueduct Bridge, it's covered in graffiti and a popular overlook point, but unlike the Aqueduct Bridge, it's a natural feature rather than manmade.  I went up there with the intent of scouting out the location for a potential future set for the Photography section on Schumin Web.  I knew it had a view, but I wasn't so sure about it.  I arrived just before 5:00 PM, and stayed for about an hour and a half.  While there, I let my curiosity lead the way, as I checked things out at the site and just kind of followed what I found interesting.  I don't know which intrigued me more: the formation itself, the view, or the graffiti.
So here's what some of the take from this outing looked like: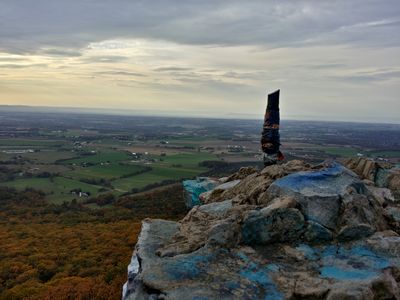 View from High Rock facing approximately north, towards Waynesboro, Pennsylvania.  The bit of stone in the foreground is actually manmade.  As much as I can tell, this is some of what remains of an observatory that once stood at this site.
Continue reading…
October 23, 2015, 10:51 PM
After visiting Diamond Point Plaza just east of Baltimore, Elyse and I set our sights on something else, which she had spotted on South Newkirk Street a few weeks prior.  I'm talking about this: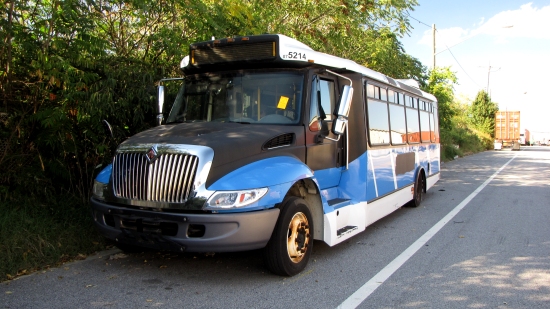 Continue reading…
October 21, 2015, 8:40 PM
On Thursday, October 15, my friend Elyse and I went to check out a rare thing in the area of retail: an abandoned Ames store, with the signage mostly intact, just outside Baltimore.  For those of you not familiar, Ames was a chain of discount department stores, operating, for the most part, in the northeastern United States.  Through the course of its history, Ames acquired and absorbed two other retail chains, purchasing Zayre in 1988, and Hills in 1998, converting stores from their original names to the Ames brand.  And each of these acquisitions was a contributing factor to bankruptcies.  The Zayre acquisition led to a bankruptcy that lasted from 1990 to 1992, after which the company emerged and returned to profitability.  The Hills acquisition led to a bankruptcy in 2001, which led to the chain's demise in 2002.
The last we heard of Ames was this final voicemail:
Um, just a couple reminders.  Payroll needs to be called in by 10 AM on Monday.  Um, you can call it in at any point.  Leave a message on your payroll representative's, uh, voice mailbox, um, either with the hours worked, or for salaried associates, number of days worked.  Um, you can call that in at any time between Saturday night and Monday morning by 10 AM.  Please make sure that the mail, um, post office, has been notified of the forwarding address to the Ames home office, 2418 Main Street, Rocky Hill, Connecticut, 06067.  Once again, uh, when leaving the building, um, set the perimeter alarms, bypass the motion.  This will, uh, help reduce the number of false alarms after we vacate.  Interior lights should be shut off by the breaker, leaving only a few night lights on, scattered around on the salesfloor.  The vacate checklist, notate anything that is left, um, from the fixture liquidator, such as any telephone equipment or ticketing equipment.  If they haven't sold it, it will be left where it is.  The main thing with all of the fixtures and anything that has not sold is that it be left in the building neatly.  Once again, the final vacate checklist.  The photos, stamps, should be forwarded to my attention, and mailed by Tuesday, November 12.  Once again, I'd like to thank everybody for all their help and cooperation over the past few months, and I wish everybody the very best of luck in the future.
Continue reading…
October 14, 2015, 11:50 PM
I'm always surprised to see how some of my photos are used.  I recently got a membership with Pixsy, which skims the Internet for potentially infringing photo usages, and then allows the user to go after infringing users to get them to pay for their usage.  One photo that surprised me as a frequent candidate for infringements was this one from 2003: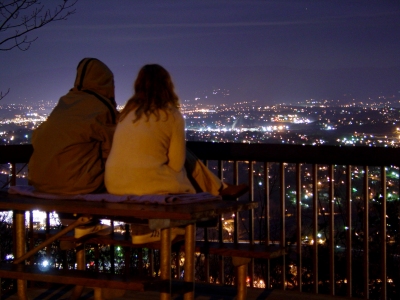 Continue reading…