May 10, 2012, 9:50 PM
So I tried another "man bangle" recently. This time, I got this one from Amazon.com: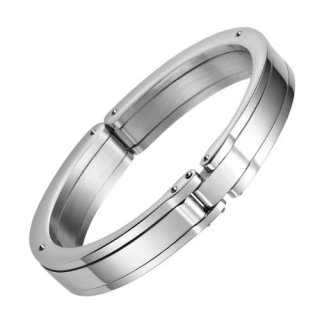 And this time I remembered to get photos of me wearing it:
Continue reading…
April 1, 2012, 11:38 PM
In the process of losing weight over the course of the last year, a lot of areas of my body have changed shape. My waist is a lot smaller. My thighs have gotten smaller. I have no behind anymore (and it is now uncomfortable to sit on hard surfaces). My face is noticeably slimmer now. And, surprisingly (but not too surprisingly), my wrists have gotten a lot smaller. Compare for a moment: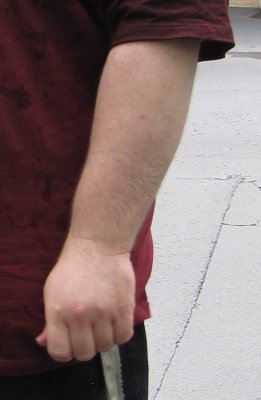 My left wrist on May 20, 2011. This is a crop of this image from the Kings Dominion trip.
Continue reading…
February 14, 2011, 10:27 PM
So these last two days were a bit difficult for me. See, my watch fell apart on Saturday evening. Now mind you, I kind of knew that it was getting ready to go, because in January, the band started to rip, having torn about halfway through. At that time, I decided to make some emergency repairs: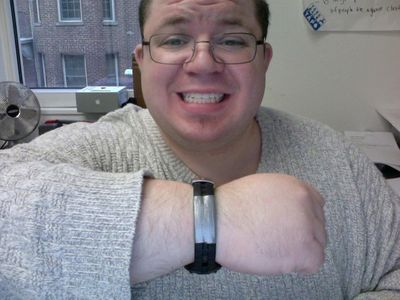 Continue reading…