August 29, 2015, 9:29 PM
Yesterday, I was hunting through my archives to find a photo to show a friend.  My photo archives are arranged by subject and by date.  If I took a bunch of photos in a single day, then all of those photos typically go into a folder marked with the general subject of the photos and the date.  One-off photos usually get dated, marked with their subject, and get put in a folder with all of the one-off shots for the month.  The photo that I was looking for depicted a bus sign after the normal text for that route had changed.  So I knew what it was, and knew what the photo looked like.  I also knew that the photo was a one-off, since I took the photo at Glenmont on the way home from work.  However, I didn't remember exactly when I took it.  I had an approximate range for when I took it, but didn't quite know.  So that meant that I needed to hunt.
First of all, I was successful in finding the photo.  Here it is, dated September 24, 2012: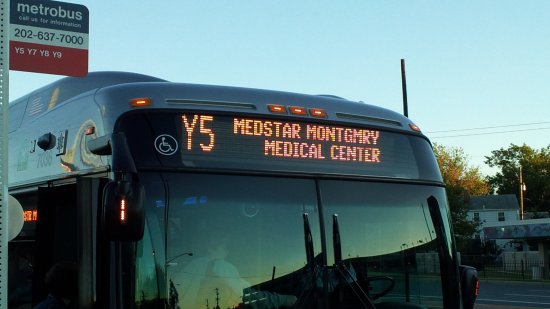 Continue reading…
August 20, 2015, 6:25 PM
You may recall that I made a Journal entry back in April regarding some blown blood vessels in my eyes.  Turns out that my body will no longer allow me to have coffee, after I discovered that no matter whether it was commercially brewed, brewed at home, cheap coffee, or expensive coffee, I would be awake with an upset stomach.  And it was very sudden, too.  One day, I could drink as much coffee as I wanted, and then the next, it was verboten.  Ultimately, I had to give up coffee completely, which some of my former coworkers might be quite surprised to hear.  Surprisingly, it wasn't the caffeine that was causing the problems, but something else in the coffee that was causing me problems.  Therefore, I ended up replacing coffee with diet soda in order to get my caffeine.  After initially bouncing between different diet sodas for a while, I eventually became a regular Diet Pepsi drinker.  It seemed to work for me, and it tasted pretty good.
Then they started fooling around with the sweetener.
You may have heard the news a few months ago that Pepsi was planning to discontinue the use of aspartame in Diet Pepsi, and replace it with sucralose.  For those not familiar with the generic names, aspartame has been marketed under the names NutraSweet and Equal, and sucralose has been marketed as Splenda.  Then this past Tuesday, I was at the grocery store, and spotted this: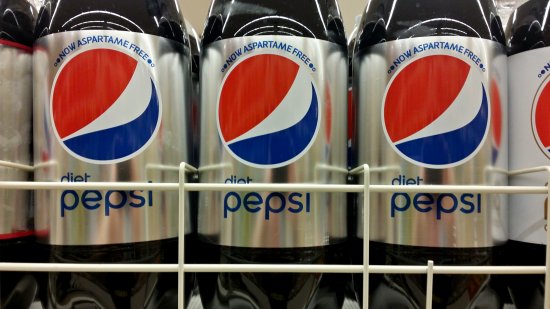 Continue reading…