June 26, 2020, 1:50 AM
I recently ran across an older Reddit post on /r/AmItheAsshole where someone asked the userbase to judge their reaction to an unwanted surprise party.  This is what the user wrote:
Hi.  So I turned 22 yesterday, and I've made it clear to my entire family that I didn't want a party.  In fact, I've never had a party, not for my 16th, or 18th, or 21st.  I hate attention being on me.

So on Saturday, my dad told me he wanted to take me to my favorite bar and I thought that would be a decent compromise to wanting to be alone.  However, when we walked into the door, there was my entire family and friends all standing there and they already had me a drink poured.  Because I'd spent the last six months telling my familiy I did not want a party, I just turned around and walked right out the front door and straight back to my apartment (about a 15 minute walk), and I ordered Chinese takeout and went to sleep.  I woke up to over 50 texts from various family members telling me how ungrateful I was and how I made my parents cry, and I even got a text from one of my family members who had visited from overseas who I wasn't aware was at the party.  I apologized to him for having a wasted journey, and told him we could hang out one day after work if he wanted, and I resolved that issue.  However, the rest of my family now will not talk to me, and my mom is demanding an apology.

​So, AITA?
Continue reading…
June 20, 2020, 9:40 PM
Sometimes, all that you need to make a space look like new is a little water… at 1,750 pounds per square inch.  There's really nothing like blowing the gunk off of something and making it look great.  In this case, I did the backyard and deck in order to make them look like new.  As far as "before" photos go, here's what the backyard looked like when I toured the house in July 2017: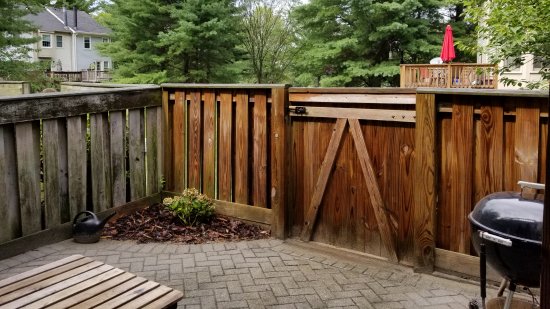 Continue reading…
June 13, 2020, 11:43 PM
Some of the news that has come out of the various retail groups that I'm in on Facebook has centered around the rather dire financial situation that CEC Entertainment, the company that owns Chuck E. Cheese, has found itself in lately.  In short, with the coronavirus pandemic and related closures, that has put the company in a bad financial situation.  The articles that I've read have indicated that bankruptcy and liquidation are probably in the company's near future.  And really, if that is how it ends, that's not the worst thing in the world.
First of all, though, I find the moves that the company has made since pandemic-related restrictions put the kibosh on their normal business to be rather curious, because it has tended to lay bare certain aspects of the business that they would probably rather not have everyone realize.  One thing that I've seen posted online is that the company is selling the prizes outright, whereas normally, they are only available by redeeming prize tickets from the games.  The asking prices show what the company thinks that those prizes are really worth, including a profit margin, rather than having the games and tickets as a middleman to obscure the actual value of these things.  It makes me think of the mug that I won at ShowBiz Pizza for around 100 tickets, mostly via an arcade version of Bozo the Clown's Grand Prize Game, played for tickets.  I remember that the game was relatively generous with tickets, giving out one ticket per bucket successfully hit.  That's why I played it, because this game gave up to six tickets per play, while most games only gave out one or two tickets per play.  Thus if I wanted something good, this was the machine to do it with.  So assuming a perfect play every time, to get 100 tickets would have required 17 plays, or $4.25.  But it probably ended up costing us a bit more than that because at around eight years old, I was not capable of doing a perfect play every time, and even getting to the sixth bucket at all, let alone making it, was pretty rare for me.  A more realistic estimate for my size and skill at that time would be three tickets per play, which would require 34 plays and cost $8.50.  And this was not an $8.50 mug, by any means, especially not in 1989 dollars (around $18 in today's money).  The thing was probably only worth a dollar, even back then.  We paid a lot more for it because you had to redeem tickets from the games for it.  I imagine that if they sold the mug today for cash rather than tickets, it would probably reveal that we paid way more than we should have for that mug.  But for the time, I accomplished what I was trying to do, and left with the mug, the satisfaction of having gotten a good prize, for once, as well as a massive headache.  I did some major hurling that night, too.  Totally worth it.
Continue reading…