December 23, 2022, 12:57 PM
On Friday, November 18, Elyse and I went out to Ashburn for a ride on the new Silver Line extension.  This was the conclusion of a long-awaited public works project, bringing the Metro Silver Line out to its intended western terminus in Ashburn, Virginia.  You may recall that I did a similar adventure with my friend Matthew on the Silver Line when it opened in 2014.  I couldn't attend the opening day events because I had to work, but Elyse did.  She managed to get a ticket to the VIP event by asking nicely, much like I did in 2014, and she had a blast.  She got to meet Metro General Manager Randy Clarke, and even got to sound the horn on a 7000-Series railcar.
For this adventure, our day started out with an open house event at the Dulles rail yard, which guided our plans to an extent.  Driving over, we listened to "Escapee" by Architecture in Helsinki, which Metro had used for a promotional video for the opening of the first part of the Silver Line.  For the first ride on the extension, that seemed fitting.  At Dulles yard, we got a tour of the new facility and had a catered lunch.  The new facility was quite nice, and we both commented that it looked more like a community college building than a train depot.  Lunch was from Panera, we got Silver Line t-shirts, I got my Silver Line pennant to go with the one from 2014, and we also got a special Silver Line cookie: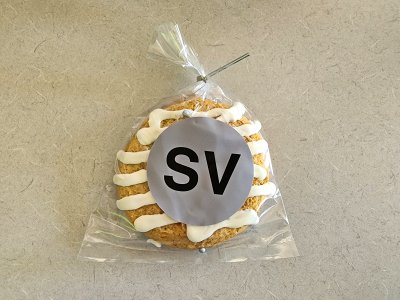 Continue reading…
August 21, 2022, 7:06 PM
On August 6, Elyse and I headed out to Chantilly for BrickFair, which is a Lego show held at the Dulles Expo Center.  This was my second time going to BrickFair, following my previous visit in 2018.  Like in 2018, I had fun, and I photographed a lot of Lego creations with my phone, while Elyse checked out all of the vendors.  I am always impressed with what I see at these events, because it puts whatever Lego creations that I made back in the day to shame.  My stuff was decent, and I always took pride in the way that I engineered things to work with the parts that I had available, but this stuff is worlds beyond anything that I ever did.
There was so much to see here, and while I got around to all of the tables, I definitely didn't see everything there, because there was just that much to see, and we had only budgeted four hours.  Here are some of the highlights of what I saw: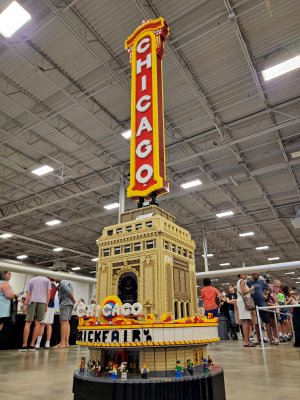 The Chicago Theatre.
Continue reading…
March 5, 2022, 6:10 PM
At the end of February, I got myself a new phone: a Samsung Galaxy S22 Ultra.  This is the latest and the greatest as far as Samsung phones go, as of the time of this writing.  I typically get a top-of-the-line phone for myself, mostly because of how much I use it for photography.  I also like a big phone screen, especially now that I am in middle age, and have to hold things further away from my face in order to read them clearly.  This new phone was a bit of an update compared to my last phone, the Galaxy S20 Ultra.  It still looks and acts like a Samsung phone, so there was very little learning curve, but it's faster, easier to read, has a better camera, and has the S-Pen (which I had not had since 2017, back when I had a Note 5).  Most importantly, though, the camera is much better than the S20.  The S20 Ultra's camera was a bit farsighted.  It did just fine photographing things that were far away, but it couldn't focus if you got really close to it (sounds like me!).  So in order to get the proper effect, you had to back up and then zoom in.  It wasn't perfect, but it worked well enough.  Sounds like when I need a magnifying glass in order to read the fine print sometimes.
So with the new phone in hand, Elyse and I went out, and I took it for a spin while running some errands.  I was interested in trying out the improved macro function, and focused on shooting things really close up.  We got together with my friend Matthew, and he got to see me do my thing, getting up, on, over, and around everything while Elyse did the things that she needed to do.
Our first stop was Fair Oaks Mall, where Elyse wanted to go to BoxLunch, which is a gift shop.  I had assumed that BoxLunch was a restaurant, i.e. a place where you can buy a boxed lunch (imagine my surprise to find out that they didn't sell food!).  While Elyse was going around there, Matthew and I waited outside, where I took the new phone camera through its paces in the mall, focusing on the details in the sitting area just outside of BoxLunch:
Continue reading…
March 28, 2020, 12:40 AM
In the era of social distancing brought on by the novel coronavirus, I have definitely observed some changes in how the world looks.  As a person who works in an essential industry (people still have to go places, yo), I still get out quite a bit.  In my work, service levels have been reduced, and all trains are now eight cars in order to allow people to space themselves out, plus it's strange to go through some stations in the middle of the day and pick up nobody.  It's also strange seeing the message boards on the Beltway advising people in big letters to stay home.  It's also strange to see so many people wearing gloves and surgical masks, even though those don't do anything when the general public wears them as a preventative measure, and may actually be harmful if the person wearing them thinks that it excuses them from things like not touching their face, washing their hands, and so on.
In any case, most of the time when I'm going out, it's to pick up a few things at stores, mostly on my days off of work.  The first thing that I noticed was the panic buying, as seen on March 14 at the Target in Rockville: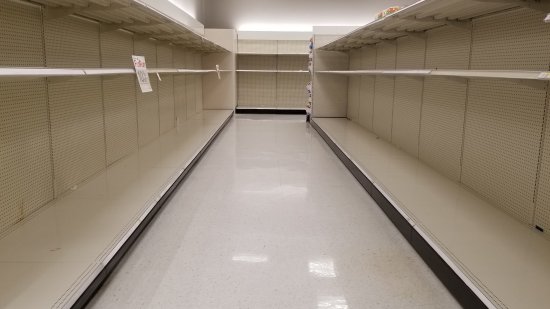 The toilet paper aisle, picked completely bare.
Continue reading…
June 27, 2019, 11:47 AM
On Tuesday, June 26, Elyse, my friend Matthew, and I went to Build-A-Bear at Fair Oaks Mall in Fairfax, Virginia, where Elyse got herself a stuffed bear.  This was part of a larger adventure which took us to Manassas and a few other places in that general area.  In the case of Build-A-Bear, Elyse had entered into the sweepstakes for the "pay your age" promotion and got selected, receiving a ticket with a date window to visit a store and redeem it for a bear.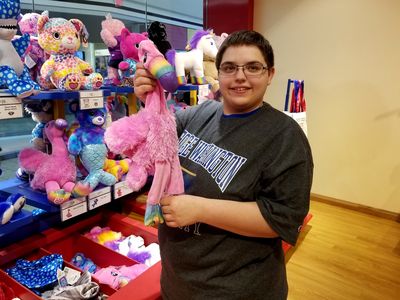 First, we had to find a suitable character.  Elyse briefly considered this flamingo.
Continue reading…