March 28, 2020, 12:40 AM
In the era of social distancing brought on by the novel coronavirus, I have definitely observed some changes in how the world looks.  As a person who works in an essential industry (people still have to go places, yo), I still get out quite a bit.  In my work, service levels have been reduced, and all trains are now eight cars in order to allow people to space themselves out, plus it's strange to go through some stations in the middle of the day and pick up nobody.  It's also strange seeing the message boards on the Beltway advising people in big letters to stay home.  It's also strange to see so many people wearing gloves and surgical masks, even though those don't do anything when the general public wears them as a preventative measure, and may actually be harmful if the person wearing them thinks that it excuses them from things like not touching their face, washing their hands, and so on.
In any case, most of the time when I'm going out, it's to pick up a few things at stores, mostly on my days off of work.  The first thing that I noticed was the panic buying, as seen on March 14 at the Target in Rockville: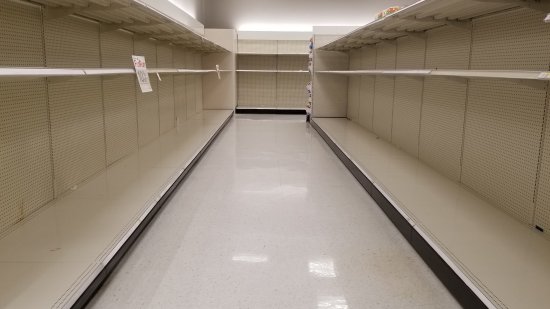 The toilet paper aisle, picked completely bare.
Continue reading…
June 27, 2019, 11:47 AM
On Tuesday, June 26, Elyse, my friend Matthew, and I went to Build-A-Bear at Fair Oaks Mall in Fairfax, Virginia, where Elyse got herself a stuffed bear.  This was part of a larger adventure which took us to Manassas and a few other places in that general area.  In the case of Build-A-Bear, Elyse had entered into the sweepstakes for the "pay your age" promotion and got selected, receiving a ticket with a date window to visit a store and redeem it for a bear.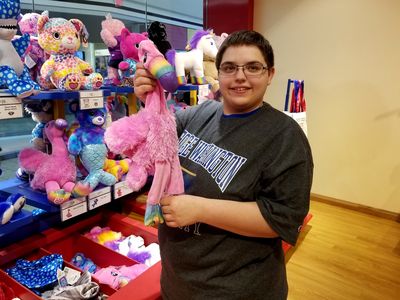 First, we had to find a suitable character.  Elyse briefly considered this flamingo.
Continue reading…