May 31, 2016, 9:32 PM
So yesterday was my 35th birthday.  And sometimes people really get one on you.  Case in point with my mother this year.  We were talking on the phone on my way home from work on Saturday (a nice long ride, as I'm working out of a facility in Alexandria this week), and amongst discussions of Hefty bags (don't ask, but I was laughing so hard that I was in tears), my mother asked if I'd seen the birthday card from her yet.  I hadn't.  My mother insisted that I check the mailbox to fish the card out while we were on the phone.  I was thinking, it can't be that exciting, now, and then I saw it: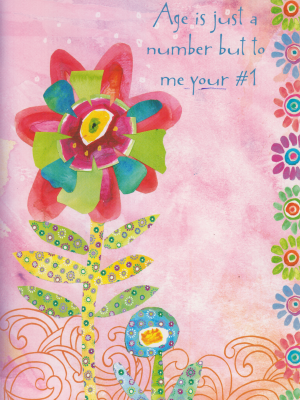 Continue reading…
May 29, 2016, 6:30 PM
Sometimes, you just have to go out with the old.  After fifteen years, I finally got rid of my old futon from college.  In other words, this: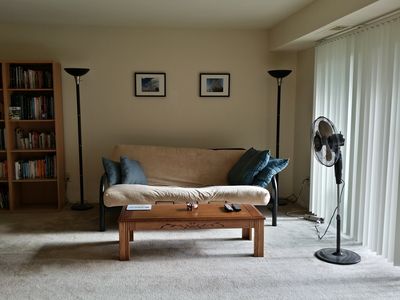 Continue reading…
May 12, 2016, 1:01 PM
Imagine my surprise to sit down at my computer this morning to check Facebook, and be greeted by this image from ABC affiliate WJLA: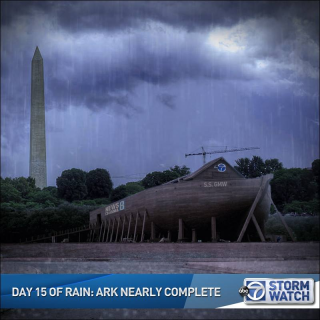 Continue reading…
May 11, 2016, 8:59 PM
…and by that, I mean it's time for new glasses.  I've worn glasses since January 2001, and I've had four pairs of glasses since then.  The first pair, which I had from 2001 to 2005, had wire frames and more or less round lenses.  Then the second pair, from 2005 to 2008, had squarer lenses with really round corners.  I had my next pair for only two years, 2008 to 2010.  Those continued the squaring trend, with corners less round than before, but still a bit of curve in them.  My current pair, since 2010, is another evolution in the same vein, with fewer curves and more squareness, plus more definition on the sides.  It's funny, though – with that last pair, I picked the antique finish on the frames.  However, after almost six years of use, I think it's now closer to a silver finish than antique.  So even though my prescription barely changed, it was time for new glasses.
I had actually been looking forward to my eye exam last week for quite some time, because I was tired of my existing glasses.  Therefore, I had taken plenty of time to think about what I wanted to do on my next pair.  I figured that if I didn't do something significantly different, then I would probably do another evolution on what I was doing now.  However, the latter would essentially be an admission of defeat for a new style, and I didn't want to do that.  So with a new prescription in hand, I went and tried out a bunch of different glasses to see what I liked.
My first stop was Lenscrafters, and my first test was this pair: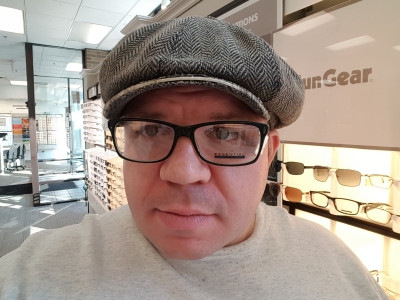 Continue reading…