April 24, 2016, 8:05 PM
Today, I released the "Scott's House" set in Photography, which covers the visit that Elyse and I made to the former home of Scott Alan Bauer back in March.  While the photo set gave a somewhat dry presentation of what Elyse and I found in the house, the preparation of that set raised a lot of questions that I will likely never get answers to, mostly revolving around the mystery of what exactly happened to this family.
From what I could tell, the house, in its final form, was home to only one person: Scott Bauer himself.  Only the master bedroom contained a bed, one bedroom had no furniture in it to speak of, and the third bedroom had clearly been converted to an office at some point.  In the bedroom-turned-office, some of the paperwork made me think that this home, leading up to its abandonment in late 2002, was not as happy as it once was.  One of the documents was a statement from Howard County social services regarding past due child support.  So it would appear that a divorce had occurred, and things had not been going well since.  Likewise, on an MVA notice, Bauer had insurance and emissions violations regarding his truck.  Makes me wonder if he had major financial problems in his final years at the house.
In any case, what caused Bauer to ultimately abandon the house and all of his belongings, as well as what happened to him afterward, remains a mystery.
Continue reading…
April 12, 2016, 10:36 AM
Recall that on March 30 and 31, my friend Elyse and I went on a road trip to Stuarts Draft and such.  On the 30th, we visited Afton Mountain, my ex-store in Waynesboro, and Staunton Mall, among other things.  On the 31st, we visited JMU, as the plan was to show off a bunch of vintage elevators and fire alarm systems on campus.  Plus JMU was planning to build a new dining hall to replace the current one, so a final visit to D-Hall was a must.
The first order of business on our trip to JMU was a visit to Zane Showker Hall.  I took many classes in that building over the course of my college career.  We came to Showker to update a very well-known photo in higher resolution with my Nikon SLR.  Specifically, this one: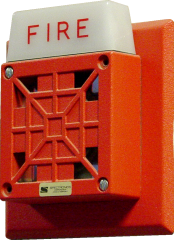 Continue reading…
April 5, 2016, 6:06 PM
On March 30 and 31, I went on a road trip down to Stuarts Draft with Elyse, where I showed her a whole bunch of stuff.  I showed her the mountain, we visited my ex-store, we went to Staunton Mall, and we saw JMU.  All in all, a fun trip.  The lesson to be learned from this trip, however, is that change is inevitable, as many things that I had hoped to show Elyse had changed, and other things were going to change.
Coming down from Maryland via US 29, we visited Afton Mountain.  I have photographed this area many, many, many times before.  So I more or less know what's there.  I did spot a few new things in the process of going about things, like this vintage television: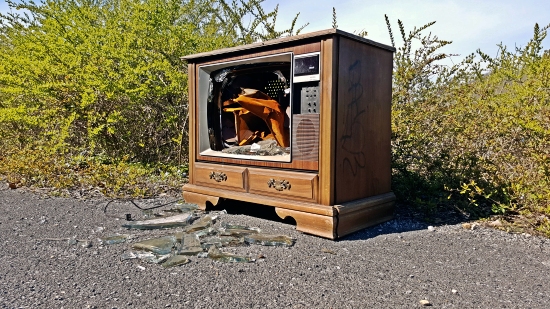 Continue reading…