February 16, 2022, 11:28 PM
Recently, I made a post to Instagram sharing a photo that I took on a trip to Harrisburg, Pennsylvania back in November.  This is the photo that I shared: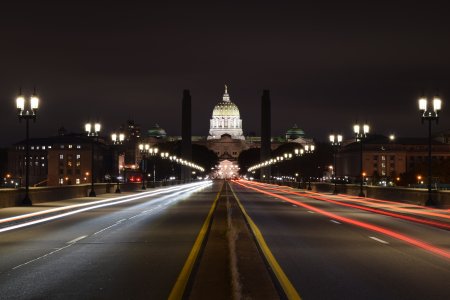 Continue reading…
March 7, 2020, 10:00 AM
I guess that you could say that my March came in like a lion.  On March 1 and 2, Elyse and I did an overnight trip to south-central Pennsylvania, a 350-mile journey that took us to an abandoned motel, to Breezewood, through three of the four mainline tunnels on the Pennsylvania Turnpike, to Harrisburg, and then back home.  All in all, we had a fun time.
Our first stop was the aforementioned abandoned motel.  This was a former Days Inn near Breezewood, and from what we could tell, it had been abandoned since 2013, and, from the looks of things, it will never be occupied again.  Just about every piece of glass in the place had been shattered, the ceiling in the hallways had either fallen down or been pulled down, and there was mold everywhere.  Lovely place.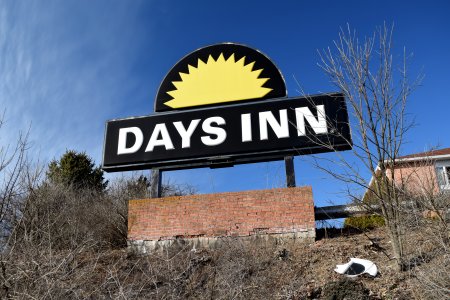 Welcome to Days Inn!
Continue reading…
August 27, 2016, 6:27 AM
In the span of two weeks, Elyse and I went to Pennsylvania three different times.  We went to Hanover on the 8th, Harrisburg on the 11th, and then Harrisburg again on the 18th.  Two of the trips were to scout out some potential sites for photography, as well as get something out of our system from the earlier bus trip, and then one was to bring the bus back for my friend.
The first trip was to Hanover.  This was one of those "seeing America" kind of trips, about catching a shot of whatever we found interesting, as well as scouting locations for further attention with our SLR cameras when the weather was more accommodating (it was hot and humid out – yuck).  Elyse met me at my house, and then we left for Hanover via Westminster.  On the way up to Westminster, we both knew about a certain street off of Georgia Avenue in Carroll County near Eldersburg and Sykesville (yes, I refer to Route 97 as "Georgia Avenue" all the way up to Gettysburg), and had to get a photo of it with Elyse.  Check it out: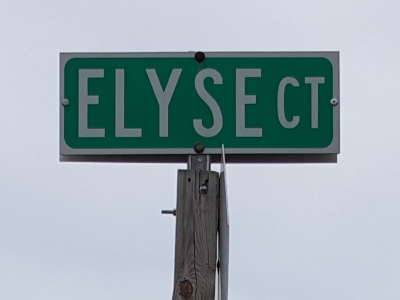 Continue reading…
Categories: Amtrak, Companies, Driving, Elyse, Food and drink, Friends, Hanover, Harrisburg, National politics, Pennsylvania, West Virginia, Westminster
July 30, 2016, 10:52 AM
This past Thursday, Elyse and I went up to Harrisburg with another friend to help test drive a bus.  My friend had been searching for a bus to convert into an RV, and located a school bus as a potential candidate.  I was there because I had a CDL, and therefore could legally drive the bus, and knew what I was talking about when it came to looking the bus over and getting a feel for how it drove.  Considering that my work as of late has had me around rail vehicles rather than buses, I was excited, because I hadn't driven a bus since April.
The bus was a 2007 Thomas Built HDX.  For those not familiar, that is a transit-style school bus, i.e. the kind with a flat front.  I definitely knew how to drive those, because transit buses have flat fronts, plus I first learned how to drive a bus on a Thomas Built MVP, which is an older version of this bus.  Only thing I did have to get used to with this bus was that the turn signal control was on the steering column, whereas on a transit bus, the turn signals are on the floor.  School buses should have them on the floor as well, for the same reason that they're on the floor for transit: it allows you to keep both hands on the wheel at all times.  Clearly, whoever placed the stalk for the turn signals had never operated a bus before, because it did feel like something of an awkward reach to operate the turn signal.
I was worried that I might have lost some of my bus-handling skill in the three months that had passed since the last time I had operated a bus, but once I got a feel for the bus, no problem.  As I discovered after being out for six weeks for that broken foot, it's just like riding a bike.  However, I did have to get used to the pedals on this bus.  Unlike every other bus that I had driven, where the accelerator and the brake pedals are attached to the floor, these were hung from above, like a car.  Go figure.  But once I got over that, no problem.
Continue reading…