August 27, 2020, 11:25 PM
Recently, Elyse got a copy of the new Microsoft Flight Simulator game, which, among other things, features real landscapes based on map data.  However, it's not without its issues, since, if it doesn't have good data for buildings and such, it attempts to fill in the gaps by rendering a building, taking a guess as to what kind of building it's supposed to be.  When there is good building data, the buildings look correct, as is the case in much of Howard County, Maryland.  Down in Augusta County, that's not the case, and most of the buildings are rendered by the game, doing its darndest to make a good guess.  To accomplish this evening's field trip, Elyse dropped us at Eagle's Nest Airport, which is a privately-owned airport just outside Waynesboro.  I didn't have to fly the plane.  Rather, we left the plane on the runway, and just flew around with the camera.  I didn't want to have to fly an airplane, after all.  I just wanted to have a little eye in the sky.  So from Eagle's Nest, I quickly got my bearings, and made a beeline to Stuarts Draft.
First thing that I took a look at was my old middle school, Stuarts Draft Middle School: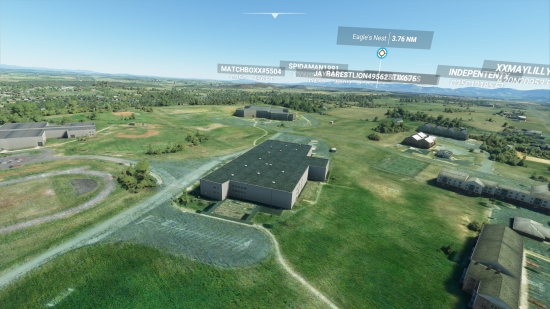 Continue reading…
August 21, 2020, 11:30 PM
Surprisingly, I never posted about the repainting project that I did in the living room, but better late than never, I suppose.
In any case, I embarked on a massive painting project last fall and winter that transformed the living room and hallways into something that looked the way that I wanted, rather than something that previous owners might have wanted.  The project was something that I had planned from the outset upon moving in because, while I didn't necessarily dislike the color of the living room and the hallways, the paint, depending on the location, was either in poor condition with a lot of old nail holes, or, in the case of the upstairs hallway specifically, never painted well to begin with.  So rather than try to match the color, it made far more sense to just repaint the whole thing in a new color of my choosing.
In planning this project, I had to figure out how to make my living room look its best.  My living room is long and narrow, and only has one window at the front.  So most of the lighting would come from artificial sources, such as the overhead lights and the lamp.  I ultimately decided to go with a sunnier color than what was there before on three sides, and then I also put a dark blue accent wall on the left side.  That left wall is completely blank, which made it a good candidate for an accent color, since I could do just about anything that I wanted with it as far as furniture arrangement and decor went.  I extended the new color up and down the stairs, since I found the transition between the tan living room and white stairs to be a bit jarring.  Extending the living room color up the stairs and down to the basement just made sense.
Continue reading…
August 9, 2020, 11:44 AM
On Saturday, Elyse, Aaron and Evan Stone, and I went out and visited the Kmart store in Aspen Hill, and the Sears store in White Oak.  The last time that I had been to either of these stores was in 2017, well before the Sears bankruptcy.  I had heard on social media about the way that the remaining non-closing Sears and Kmart stores were being merchandised, and I felt like it was time to see it for myself.  What I saw was what I more or less expected based on what I saw online, but definitely not what someone might expect for a retail business that is still a going concern.
We first visited the Kmart on Connecticut Avenue, which is located less than a mile away from my old apartment on Hewitt Avenue.  I knew this Kmart well enough, though I was never a regular there by any means.  This is also the last Kmart in Maryland to remain a going concern, as the store in Edgewater is currently conducting a store-closing sale, and all of the other Kmart stores in Maryland are gone.
This is the state that the Aspen Hill store was in: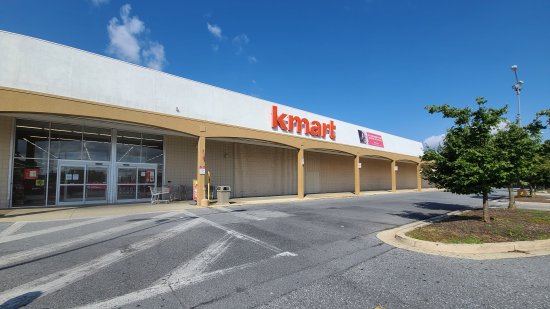 The exterior of the store.
Continue reading…