June 29, 2017, 8:00 AM
This month, the thing that we all knew was coming finally came: Metro retired the final 1000 and 4000-Series railcars.  That means no more of these: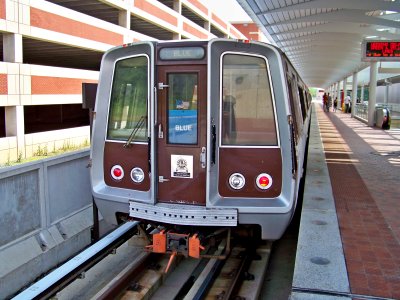 Continue reading…
June 15, 2017, 9:18 PM
Sometimes, the fact that the telecommunications market is extremely cutthroat has its advantages from a customer standpoint.  It means that there is no room for loyalty, and also that the big players are more than happy to poach customers from each other.  It also means that if I'm no longer happy with my service, I can bounce at a moment's notice to someone else who will make me satisfied with their service.
I've done that twice in the last five years.  Back in late 2013, I finally took Candice Bergen's advice and switched to Sprint, replacing Verizon as my cell phone carrier.  The reason for switching at that time was related to my unlimited data plan.  I had an unlimited data plan with Verizon when I got my first smartphone back in early 2010, and kept it with my second smartphone in late 2011.  However, about a year after I got my second smartphone, Verizon announced that they were doing away with unlimited data plans, and that while people on existing unlimited plans were grandfathered in, they could not upgrade to a new phone at the subsidized rate and still keep their unlimited data plans.  In other words, if you wanted to keep your unlimited plan, you had to pay full retail for your device.  I considered that to be unacceptable, so I did my research, and settled on Sprint.  They offered unlimited data plans, and had all of the other features that I was looking for.  So I switched.  Other than a very slight loss of voice quality (Verizon had clearer sound by a hair), I continued to be pleased with Sprint two years later when I upgraded to a new phone, and also when I adjusted my plan a few months ago to a cheaper one that had everything that I already had, plus 10 GB of hotspot service.
Now fast forward to about a week or so ago.  The USB charging port on my Galaxy Note 5 stopped working.  Not good.  That meant that the only way that I could charge my phone was via the wireless charger.  Clearly, this was not a sustainable proposition, since I couldn't use a wireless charger in a lot of places that I typically charged my phone, like in the car or in a bag.  Plus if I took any photos with my phone, I had to transfer them via the cloud.  I couldn't just plug in and transfer stuff directly.
Continue reading…
June 4, 2017, 2:30 PM
This past Thursday, Elyse and I finished up a round of taste tests on a bunch of novelty sodas that we bought at Rocket Fizz in Richmond back in March.  Recall from the second Journal entry about our Richmond trip: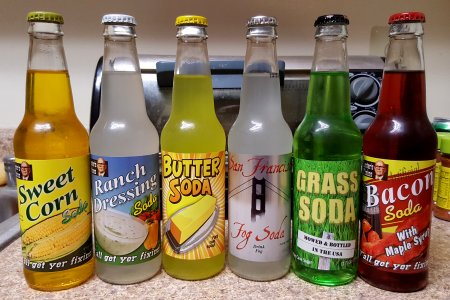 Continue reading…