January 24, 2016, 10:55 PM
So the "Snowzilla" (as named by The Washington Post) storm has come and gone, and it left a large pile of snow in its wake – enough to kill part of the roof of the Safeway in Bel Air, Maryland, and the roof of Wayne Lanes in Waynesboro, Virginia.  Thankfully, I came through this storm just fine, and it was just a matter of digging out.  This storm dropped light, powdery snow (as compared to wet, heavy snow), and there was a lot of it.  I got more snow on my balcony in this storm than I did in 2009 and 2010's major winter storms, for one.  Check this out: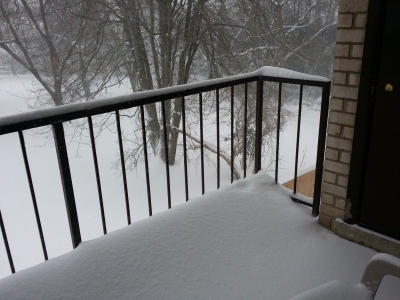 Continue reading…
January 20, 2016, 1:44 PM
Last Thursday was a lot of fun.  I got together with Elyse, with the intent of getting some sample material to evaluate for the future purchase of a new camera.  This new camera will be a digital SLR, as I am quite confident that I have outgrown the "prosumer" level of camera that I have operated on since Big Mavica in 2002.  I discovered that in 2014 when I photographed Brighton Dam and Triadelphia Reservoir with a borrowed Nikon Coolpix P510.  The photos with that camera came out well enough, but other than a few extra pixels because of the higher resolution on that camera, I didn't get any better features than my existing camera.
But first, after Elyse and I got together, we had lunch at Jimmy John's.  I had a sandwich, and Elyse just had one of the day-old rolls that they sell: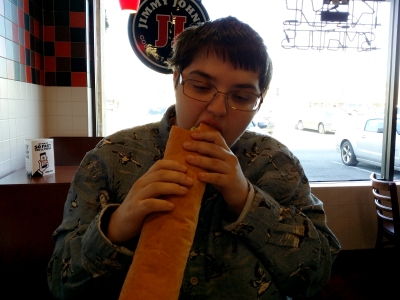 Continue reading…
January 14, 2016, 1:26 AM
…and apparently, the place where not to store soda is the refrigerator.  Seriously.
I put a bottle of diet root beer in the back of the refrigerator, and apparently it was too close to the vent where the cold air came out.  The contents of the bottle froze, and the additional pressure found a way out through a small weak point near the top of the bottle.  That created this overnight: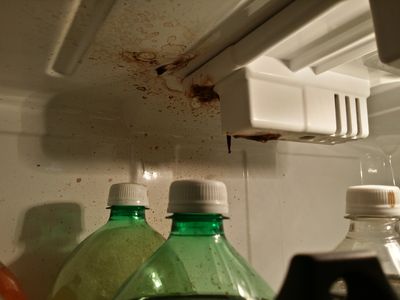 Continue reading…