July 24, 2016, 8:55 PM
…and now I have.  Elyse and I made an impromptu road trip to York, Pennsylvania on Thursday, July 14.  We got together in Ellicott City, but didn't know quite what we wanted to do, and so we ended up doing that.
However, our first stop was a completely unplanned one, in Catonsville.  There, the McDonald's in 40 West Plaza recently closed, and was in the process of being vacated.  At the time that we came by, they had started roofing over the McDonald's-style mansard, and removed the signage, and were packing stuff up inside.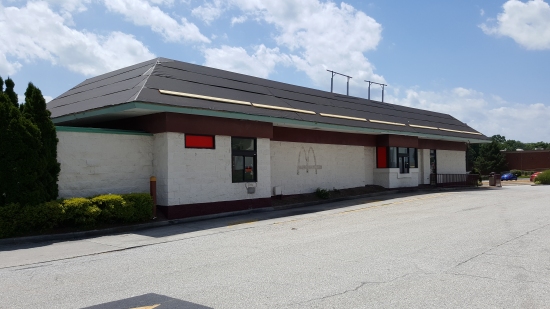 Continue reading…