December 31, 2021, 11:13 PM
Just before Christmas, Elyse, Evan Stone, and I made a day trip up to Pennsylvania.  The goal was to visit the Lancaster area.  Elyse left the house ahead of us and flew up to Lancaster via Southern Airways Express, while Evan and I went up by car and met up with her in Lancaster.  On the way up, Evan and I took our respective drones for a spin over Hanover, the Susquehanna River, and Lititz.  I have my DJI Air 2S, while Evan has the original DJI Mavic Pro.
The first flight was over downtown Hanover, and it was a solo flight for me.  Evan saw a building where he wanted to know what the elevator was, and I entertained myself with a drone flight.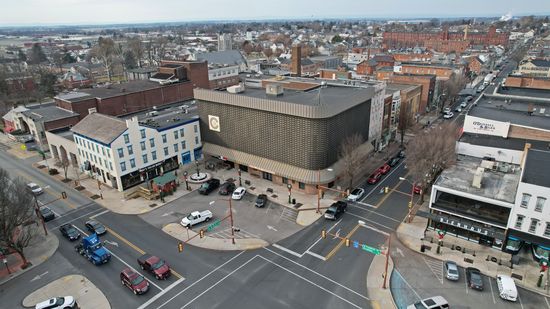 The building in the center of this photograph is the building that Evan found interesting, that he went to check out.  I don't recognize the logo on the building, though.  Anyone recognize it?
Continue reading…
August 27, 2016, 6:27 AM
In the span of two weeks, Elyse and I went to Pennsylvania three different times.  We went to Hanover on the 8th, Harrisburg on the 11th, and then Harrisburg again on the 18th.  Two of the trips were to scout out some potential sites for photography, as well as get something out of our system from the earlier bus trip, and then one was to bring the bus back for my friend.
The first trip was to Hanover.  This was one of those "seeing America" kind of trips, about catching a shot of whatever we found interesting, as well as scouting locations for further attention with our SLR cameras when the weather was more accommodating (it was hot and humid out – yuck).  Elyse met me at my house, and then we left for Hanover via Westminster.  On the way up to Westminster, we both knew about a certain street off of Georgia Avenue in Carroll County near Eldersburg and Sykesville (yes, I refer to Route 97 as "Georgia Avenue" all the way up to Gettysburg), and had to get a photo of it with Elyse.  Check it out: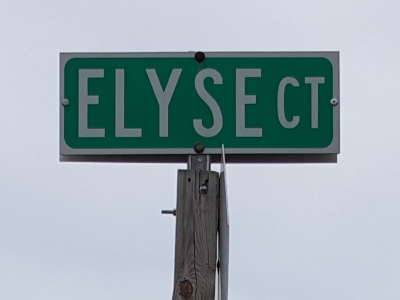 Continue reading…
Categories: Amtrak, Companies, Driving, Elyse, Food and drink, Friends, Hanover, Harrisburg, National politics, Pennsylvania, West Virginia, Westminster