April 26, 2022, 4:32 PM
Those of you who have been following this website for a very long time may remember that one of the last quote articles, which ran about seven months before the feature was discontinued, was about the then-impending closure, capping, and seeding of the city landfill in Waynesboro, Virginia.  It was titled, "What Waynesboro needs now is a star!" and discussed a proposed redevelopment of the site into "Sunset Park".  At the time, I said that it was a wonderful idea, and suggested that Waynesboro should consider commissioning some sort of large-scale art piece similar to the Roanoke Star, in order to have some sort of icon visible all across the city, and provide a landmark for the park, i.e. a reason to go up there.  Since my article ran back in 2004, the landfill was successfully capped and seeded, but as far as I can tell, very little has occurred since.  Plans have been drawn up, but that's about the extent of it.  No construction to this end has taken place as of yet.
On my most recent trip down that way in mid-March, Elyse wanted to visit a hobby shop in downtown, and so while she did that, I went around to take the drone up to explore the old landfill site.  I wanted to see what it looked like up there, and, more importantly, I wanted to see what the view looked like from up there.
The sense that I got from my flight was that the landfill site seemed ideal for a park.  I found rolling terrain for the most part, with a gradual slope downward towards the city.  Gas vents are peppered throughout the site, consistent with its status as a former landfill.  An access road follows a curved path to the top.
Continue reading…
April 11, 2022, 9:53 AM
Sometimes, it surprises me about how much some people lack awareness about their situation when they get caught in a copyright infringement case.  In this case, I sent a takedown notice for a photo of the old Giant Food store on O Street NW in Washington, DC, i.e. this photo: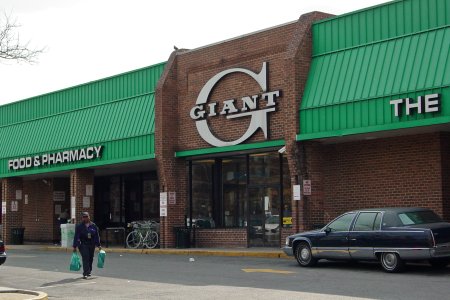 Continue reading…
April 1, 2022, 12:32 AM
On Friday, March 25, the largest part of a home improvement project got completed.  I got new exterior doors on the house.  This was a very long time in coming, with supply chain issues' making it take many months longer than originally anticipated, but that's what happens.  I went through American Remodel, and these new doors should pay for themselves over time in increased energy efficiency.  The old doors were in somewhat poor condition, and were drafty.  Elyse was getting drafts in her bedroom, the kitchen door was starting to fall apart, and the front door not only leaked air, but was oozing material from around the window, and had modifications made to it in the past that degraded its functionality.
Here's what the front door looked like before the work, photographed about a year ago: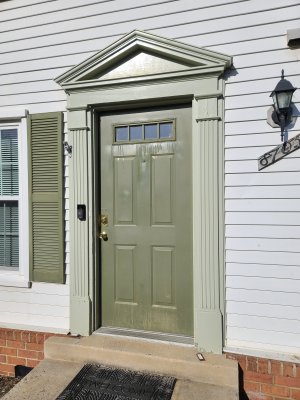 Continue reading…