February 28, 2016, 2:44 PM
So I finally got a new camera, with its arriving at the beginning of this month.  I got a Nikon D5300, and got a zoom lens along with it, as well as a new camera bag (i.e. I'm not going to use Big Mavica's old bag anymore).  I didn't test a D5300 when I tested a whole bunch of cameras with Elyse, because it wasn't available.  But I tested a number of different models around it.  While this one did everything that most SLRs do, this one also had a fliparound screen like the D5500 that I tested, but being an earlier model, didn't have the price tag of the D5500.  It also had built-in GPS, which I find extremely useful, and that none of the cameras that I tested earlier had.
In case you weren't aware, I contribute quite a bit to Panoramio.  You know how you see photos in Google Earth and Google Maps?  Panoramio is how a lot of those photos make their way in there.  You upload photos, and then you tag the location on a map.  The problem comes when I'm shooting a lot of photos in an area that I may not be very familiar with.  I'm talking about things like my trip to Richmond in 2013, various trips to Chicago, High Rock, and the like.  In those cases, the way I would typically shoot photos would be to take whatever photos with my real camera, and then grab my cell phone and take a quick reference shot.  The reason for this was that the phone had GPS, but my real camera didn't.  That worked well enough, but it created extra work both onsite and in post-production.  Onsite, I had to take an extra photo with a different camera, and ensure that GPS had gotten a lock on the position.  Then in post-production, I had to coordinate the two photos, reading the tag on one photo in order to manually place the photo that's actually getting published in the right spot.  If it sounds like a pain, it's because it is.  Now that my real camera has GPS on it as well, everything has a location tag on it, which makes my life that much easier.
Also, since it's come up before, a point of clarification: just because the camera has onboard GPS does not mean that the camera will give you directions.  GPS is a network of satellites operated by the United States government that provides location and time information to users with a GPS receiver.  It is not inherently a navigation system, though the way most people talk about it, you would think that it was.  Just thought I'd put that out there.
Continue reading…
February 21, 2016, 10:12 AM
So in case you haven't noticed yet, I would like to bring something to your attention.  Up until this past Friday morning, Schumin Web appeared like this in your address bar:

Now it looks like this:

Yes, Schumin Web is now being served over HTTPS, i.e. the site is now encrypted.
I consider it kind of funny that the site is now encrypted, because in the grand scheme of things, Schumin Web is rather inconsequential as far as things worth encrypting.  After all, it's primarily a blog and photography site.  You can't buy anything directly on Schumin Web, as all of the areas in the Store section are outsourced to third parties.  The content is also very one-way.  Other than the email contact form and the comment sections on Journal entries and such, it's basically whatever I want to show you.  Oh, and the aforementioned two areas are also outsourced to third parties (Bravenet and Disqus, respectively).  Therefore, I wasn't about to shell out money to get a certificate and go through the trouble of installing it and all of that.
Continue reading…
February 2, 2016, 6:46 PM
This past Wednesday, Elyse and I went to the Washington Auto Show.  We checked out the cars, and then went down to see the Metrobus display.  This year, Metro had an Xcelsior artic on display.  Remembering last year where I inadvertently set off the DriveCam on the demo bus, I was surprised to see that there was no DriveCam on the demo bus this year: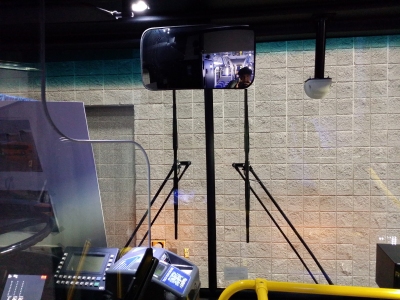 Continue reading…