November 25, 2014, 1:38 PM
This past Saturday, I got together with my friend Elyse, and we spent the day seeing what we could see, mostly in Rosslyn and Ballston.  While we were in Rosslyn, we checked out the open-air patio on the fourth floor at the Le Méridien hotel (formerly Hotel Palomar) at the Waterview complex.  The patio had decent enough views, but we ended up spending more time taking photos of the fire alarms, and as a result of that, got December's splash photo: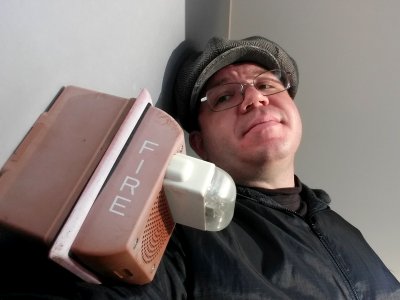 Continue reading…
November 20, 2014, 8:28 PM
So for Throwback Thursday, here's a little blast from the Internet past: my old AOL Instant Messenger away messages!  Yes, AOL Instant Messenger, otherwise known as AIM, i.e. this: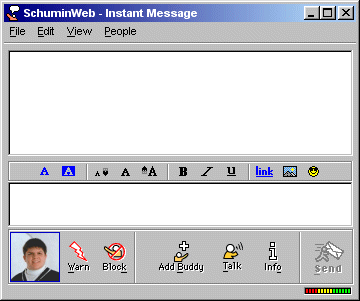 I was recently shuffling some files around on my computer, and found these, which I had preserved as a backup in February 2007, when I moved my computer from the Gateway to the Dell.  I want to say that I used AIM for about fifteen years.  I started using it the summer after I graduated high school, and stopped using it earlier this year, telling the two people that I still talked to primarily via AIM (both in-real-life friends) that I was dropping AIM and for them to use Facebook chat to get a hold of me.
Continue reading…