A splash photo that's open to some interpretation…
November 25, 2014, 1:38 PM
This past Saturday, I got together with my friend Elyse, and we spent the day seeing what we could see, mostly in Rosslyn and Ballston.  While we were in Rosslyn, we checked out the open-air patio on the fourth floor at the Le Méridien hotel (formerly Hotel Palomar) at the Waterview complex.  The patio had decent enough views, but we ended up spending more time taking photos of the fire alarms, and as a result of that, got December's splash photo: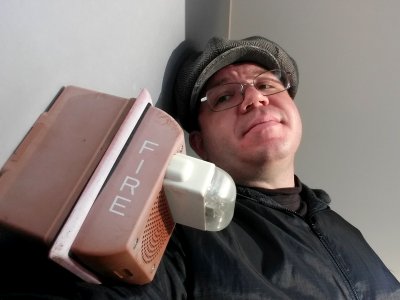 This photo is scheduled to go live at the top of all the pages at midnight on December 1.  I don't know about you, but it reminded Elyse and me of those images that they show of conflicted lovers in media, where the people aren't smiling because of whatever the story is about.  Loving and potentially losing, perhaps.  "Darling, I don't want to lose you!  But you're about to be upgraded, and they're replacing you with… a Simplex system!"  (And you have to read that in an overly dramatic tone.)  But with a fire alarm device as the other "lover" and my expression, we both couldn't stop giggling about it for some time.  And for those of you who don't know, Simplex is my least favorite kind of fire alarm, since, in most cases, Simplex systems are too predictable.  Once you see "Simplex" on something, you usually know exactly what you're going to get in the rest of the system.  Interestingly enough, however, this building had a Simplex system, but all of the notification appliances that Elyse and I could find were Wheelock.  Go figure.
In reality, the photo's a selfie, and I don't quite know why I wasn't smiling for this pic.  When I posted it to Facebook at the time, the number one question was about why the fire alarm was so low on the wall.  As it turned out, the fire alarm wasn't low down, but rather, I was high up.  Here's the setting in context: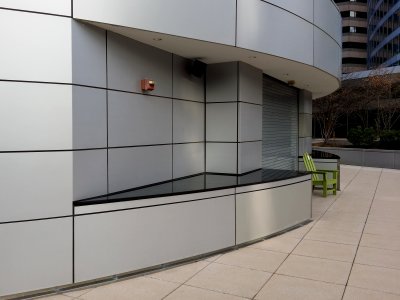 To get the other photo, I climbed up onto that counter and got up at eye level with that speaker/strobe.  Funny how modern technology works, though.  People asked on Facebook about the positioning, so I ran out, took this photo, ran back in, and sent it out.
And if you have a different interpretation of the photo above, please leave a comment and share!
We also had fun getting other photos.  Elsewhere on the patio, we found a Wheelock ET-1010: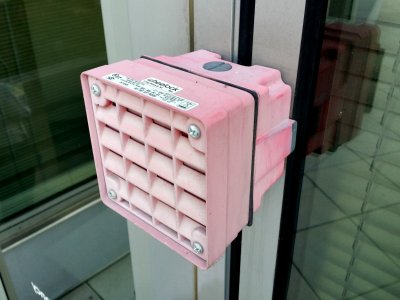 We found a Wheelock RSSWP: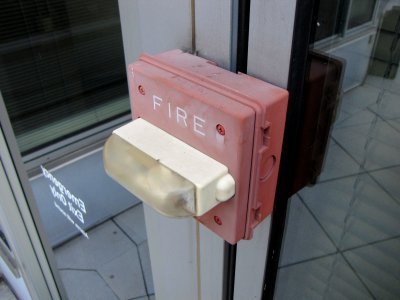 By the way, the easiest way to tell an RSS from an RSSWP is the screws through the front.  The normal RSS conceals the screws behind a faceplate, while the weatherproof version does not.
And then another photo of my "lover":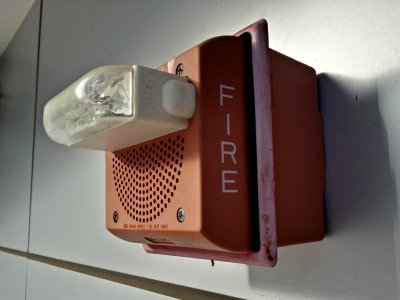 We also did a little bit of planespotting while we were there.  For those not familiar, Rosslyn is along the flight path for planes coming into National Airport (don't call it "Reagan"), and so we tried to get a few photos.  I like to make sure that the tail number is visible, so that I can look them up later on Airliners.net.  Here's what I got: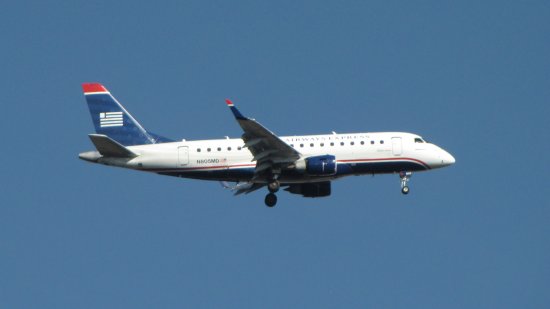 N805MD, an Embraer ERJ-170-100SU for US Airways Express, and likely to be repainted for American Eagle before too long.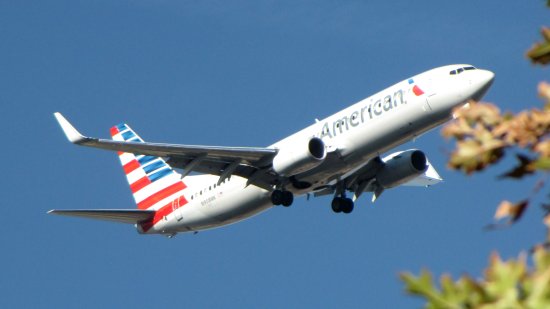 N908NN, a Boeing 737-823, and the first plane in the American Airlines fleet to wear the company's new livery.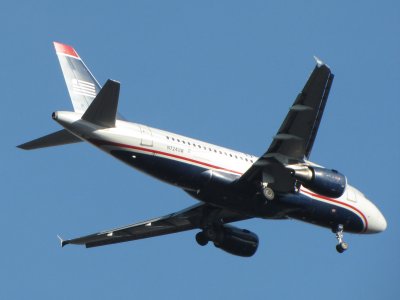 N462AW, a Bombardier CRJ-200LR for US Airways Express.
One of these days, Elyse and I are going to make a proper trip over to Gravelly Point, and do some planespotting like we mean it.  Should be a fun exercise doing something new, photography-wise.
And lastly, Elyse and I had some fun with the model of future development at Rosslyn, and created a traffic incident with the cars that weren't stuck down: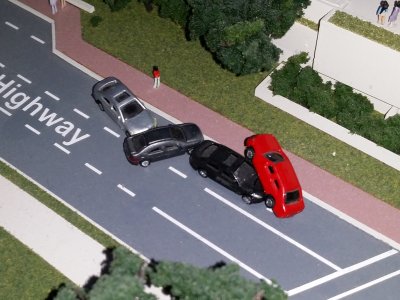 Now I wonder how long it will take for someone to notice the major accident on Route 29 and correct it.  This is something that could potentially go unnoticed for a long time because it's so small and in an obscure spot on the model.  Who knows.
Postscript: Here's a bit of site history for you. The building that we are in is the one that replaced the building that was shown being demolished in my Urban Demolition Photography set from 2005.