January 29, 2019, 1:32 PM
Recently, Elyse and I were coming home from Frederick on a night with a very bright full moon.  The discussion turned towards how it was moonlight that was making everything so bright.  I was no stranger to this concept, and remembered a set of photos that I shot on July 31, 2004.  There, I was up on the Blue Ridge Parkway in Virginia near Rockfish Gap, shooting photos after work using Big Mavica with the tripod, under a full moon.  It was late at night, but the photos might have almost led you to think otherwise: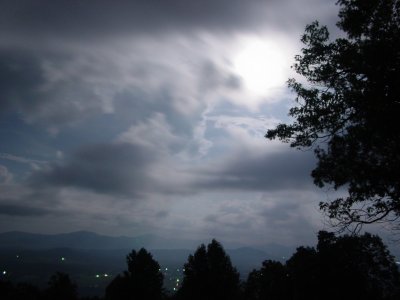 Continue reading…
January 18, 2019, 1:16 PM
Remember this segment from Sesame Street episode 1578, where Gordon talks about rain?
For some reason, that segment, which I called "Gordon in a wig", terrified me as a small child.  I watched it once, and apparently, didn't like it.  After that first viewing, I would turn the television off whenever it came on.
Continue reading…
January 12, 2019, 1:24 PM
Let's admit – 2018 was kind of a bust when it came to photography.  I had plans, but none of them really came to fruition, with the exception of my trip to Centralia in May.  Even the big road trip in October produced only tepid results.  Most of that can be attributed to extremely poor luck when it came to the weather.  I got rained out almost every single time I planned to do something exciting.  Sure, we're not in a drought situation anymore (far from it), but I have a shortage of newer material, which affects other parts of the site.
That said, I have lots of plans for photo sets.  I keep a list of ideas, but unfortunately, due to the rate that these shoots get accomplished, I have referred to the list as "The place where photo set ideas go to die."  A lot of the list contains infrastructure sites, such as tunnels and bridges, both locally and on the road in West Virginia and Pennsylvania.  I also want to do some explore-the-town photo sets, again both locally and on the road.  I also want to do a few reshoots of old subjects that I think that I can do better now than I did way back in the day.  See Richmond's Canal Walk from 2002 and Richmond 2013 for an example of this.  Here are two photos of the same subject – one from the 2002 set and the 2013 set: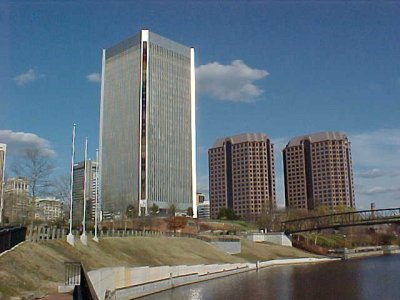 2002 photo.
Continue reading…