July 16, 2014, 10:24 PM
Last night, I found an app called 3D Camera for my Android phone.  The idea behind the app is that you take two photos a few inches apart from each other, you line them up, and then the app makes a stereo image for you to look at.  Depending on how you shoot them, they can come out as either crossview or parallel.  I tested it out late last night on a Wheelock 7002T, and came up with this: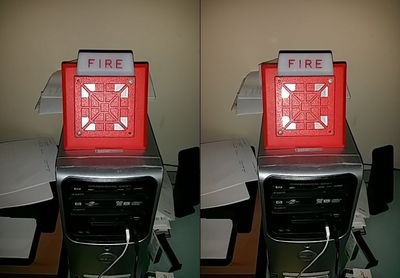 (By the way, I strongly recommend clicking each of the images on this entry to view them at full size in the lightbox)
Continue reading…
July 5, 2014, 9:33 PM
First of all, I had fun at the Outer Banks.  I'm going to leave it at that for now, though, because the whole trip is going to become a photo set for Life and Times, and so it's going to come out, but the "extended Journal entry" treatment in Life and Times is what will do it the most justice.
That said, in preparation for the trip, I bought a waterproof camera enclosure, with the intention of taking photos in the water.  The idea behind the waterproof camera enclosure was to get Duckie, my Vivitar ViviCam 6200W, out of the picture.  Duckie, to put it nicely, has a very limited operating envelope.  It's because the ISO is too low, as 200 is as high as it goes.  That means that when you take that camera underwater, you have to hold the camera very still to get clear pictures, unless you want to use the flash (which I don't always want to do).  It became quite frustrating, and led to a lot of bad photos.  Basically, submerged handheld photos were a no-go under the vast majority of conditions.  It worked well enough outdoors and in daylight on land, but the pictures taken under those conditions have a slight red tinge to them, which is a pain to try to correct.  Plus it has no optical zoom, and the buttons were a bit stiff, with the latter's making the camera's use somewhat cumbersome.
Thus I got this to replace Duckie: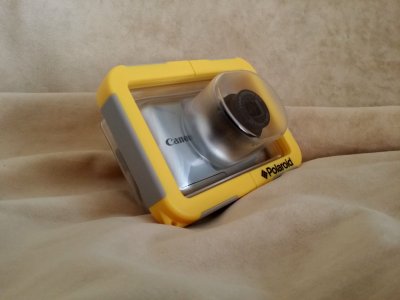 Continue reading…