December 31, 2021, 11:13 PM
Just before Christmas, Elyse, Evan Stone, and I made a day trip up to Pennsylvania.  The goal was to visit the Lancaster area.  Elyse left the house ahead of us and flew up to Lancaster via Southern Airways Express, while Evan and I went up by car and met up with her in Lancaster.  On the way up, Evan and I took our respective drones for a spin over Hanover, the Susquehanna River, and Lititz.  I have my DJI Air 2S, while Evan has the original DJI Mavic Pro.
The first flight was over downtown Hanover, and it was a solo flight for me.  Evan saw a building where he wanted to know what the elevator was, and I entertained myself with a drone flight.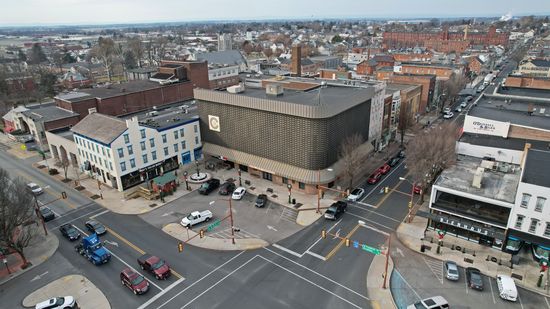 The building in the center of this photograph is the building that Evan found interesting, that he went to check out.  I don't recognize the logo on the building, though.  Anyone recognize it?
Continue reading…
December 14, 2021, 11:03 PM
From December 9-11, Elyse and I took a little weekend trip down to Staunton, Virginia, where we stayed at Hotel 24 South.  We call the place our little home away from home, as we always stay there when we do these trips every 2-3 months.  Typically, we do something simple on the first day after we get down there, have a full-day adventure on the middle day (the Staunton Mall photo set came out of one of these middle-day adventures), and then do a few things and go visit my parents on the last day before heading home.  It's a good routine, and it's a lot of fun.
This time around, our middle-day adventure took us down to Clifton Forge, Covington, and Roanoke.  I had not been to the Clifton Forge and Covington area since 2005, and Elyse had never been.  Roanoke wasn't part of our original plan for the day, but as we had not been to Roanoke since 2018, we were probably due for another visit.  I had low expectations for the day, considering that the weather was expected to be cloudy (which means gray photos), but I got a few useful things out of the day.
Our first stop was the Howard Johnson's on Route 11 north of Lexington.  I had first become aware of this place after seeing it on Highway Host, and so we decided to visit it again.  Elyse wanted to film the elevator, while I was more interested in the architecture.  My understanding of the history of this location is that it has always been a Howard Johnson's ever since it opened in the 1970s, though the attached Howard Johnson's restaurant later went independent under the name Hilltop Diner, and had closed entirely by 2004.
Continue reading…
December 14, 2021, 6:15 PM
One thing that always bothers me when I'm reading and listening to things from political discussions is when I hear someone use a term incorrectly, specifically referring to political parties.  As you probably know, the two major political parties in the United States are the Democratic Party and the Republican Party.  The names, as they refer to the political parties, are themselves relatively meaningless, and are really brand names more than anything (and, in fact, the parties have switched stances with each other since their formation).  "Democratic" with a capital "D" is a separate concept from "democratic" with a small "d".  The ideas of "Democratic values" and "democratic values" are two different things, as one thing refers to the political party, while the other is more abstract and references democracy more generally.  The same goes for "Republican" (capital "R") and "republican" (small "r").  The former refers to the Republican Party, also known as the "Grand Old Party" or "GOP", while the latter refers to representative government, also known as a republicanism.  People like to consider the United States as a democracy, but technically, we operate under a republican system, because, constitutionally speaking, we are a republic, because we elect people to do all of the governing for us on our behalf, rather than all of us getting together and doing it ourselves (the founding fathers tended to view "democracy" as a negative thing, likening it to mob rule).  The concept of democracy and a small-d democratic system has little to do with the capital-D Democratic Party.  Similarly, the concept of republicanism and a small-R republican system of government does not mean a government that is, by definition, run by the capital-R Republican Party.  The idea of "republican values" and "Republican values" are two very distinct concepts.  The same goes for other political parties as well.  For instance, traditionally libertarian stances may or may not be the official stance of the Libertarian Party. Capital "L" vs. small "l" and all.  As an example, I feel like I've been leaning more libertarian in my own views as I've gotten older, but I generally don't pay much attention to the Libertarian Party.  I like to tell people that I am a leftist, but a liberal, I ain't.
In any event, the rest of this entry refers to the versions of these terms with capital letters, because I've pretty much covered the small-letter versions of these concepts as much as I need to for our purposes.
As far as use of the wrong terms goes, I mostly see it coming from Republican politicians and Republican-leaning pundits, directed at the Democratic Party, mostly because there are two closely-related terms to refer to the Democratic Party and people associated with it: "Democratic" and "Democrat".  Most often, I see the improper use of the term take the form of referring to the Democratic Party as the "Democrat Party" and Democratic politicians as "Democrat politicians".  You don't get this so much towards Republicans because the same term is used to refer to people and the organization.  Members of the Republican Party are typically referred to as Republicans.  About the only different terminology there is the "Grand Old Party" moniker, typically abbreviated as GOP, and pronounced as "G-O-P", i.e. as the letters, rather than as something rhyming with "mop".
Continue reading…
December 5, 2021, 10:10 AM
I'm wondering if anyone noticed a pattern with the splash photos in 2021.  Here's what I did all year: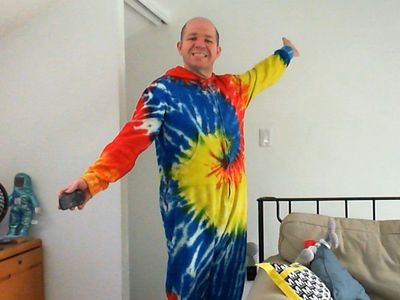 January
Continue reading…