Now I'm a Honda driver, but I'm still missing my Soul…
February 26, 2018, 1:56 AM
No one ever told me that losing a car would be so difficult.  The car itself is gone, and after about a week in a rental car (a Hyundai Accent), I am now the proud owner of a Honda HR-V, a crossover SUV: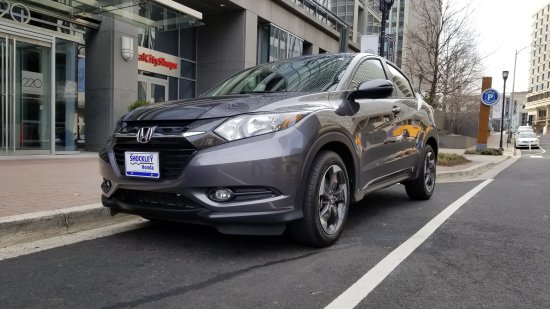 The Honda is just lovely.  It reminds me of the Sable in a few ways, with things like a thermostat (and not just vent speed settings) and automatic headlights.  It also has a camera on the right side mirror to see a blind spot, as well as a backup camera.  I was quite pleased to have a backup camera, having been spoiled by that with Kevin Wiggins, i.e. the truck that I rented while the Soul was in the shop getting its new engine.  It also has a moon roof, which is something that I haven't had since the Previa, which had two.  The Honda also has a "sport mode" and paddle shifters, both of which I have absolutely no use for, but hey, they came with the car.  I also got all-weather floor mats, because I have worn through the fabric ones on every car that I have ever owned, plus no matter how much you try to clean them, they never really come out looking good.  Now, with the rubber ones, I can just hose them off, shake them dry, and put them back in.  I was considering purchasing all-weather mats for the Soul to replace the fabric ones, but, well, you know.  Then I have heated seats, which I've been quick to call the "bun warmers".  I think that Elyse has taken more of a shine to the bun warmers than I have, but they have their place, I suppose.
The thought process behind purchasing a Honda HR-V was to get something similar to the Soul, but with a brand that is reliable to a fault.  Thus a Honda.  I wasn't about to purchase another Kia, after what happened to me, and I sure as hell wasn't about to jump into another Soul.
I feel, however, that with the Honda, our relationship is starting out on the wrong foot.  In all honesty, we should never have met in the first place.  This car that I now drive should have gone to someone else, and I should still be driving the Soul, because the fire should never have happened.  I'm definitely still mourning the loss of my previous car.  After all, my Kia Soul was the first car that I ever bought new.  That was my car.  I got her with nine miles on the odometer.  We traveled 90,000 miles together, and almost every single one of those miles was driven by me.  I loved that car.  I was proud of her.  I miss her.
The Soul and I went through a lot over the almost six years that we were together: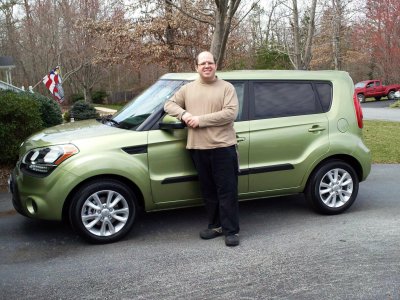 Our first day together, at my parents' house, March 12, 2012.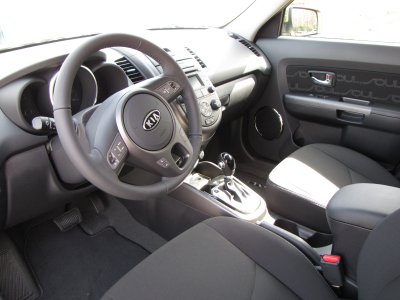 A shiny, new interior, fresh from the dealership.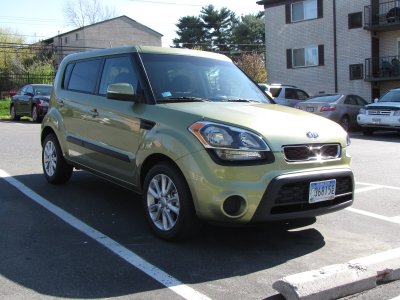 Sporting a Maryland license plate for the first time.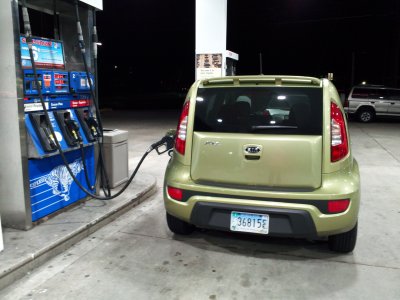 Giving the Soul a drink, October 6, 2012.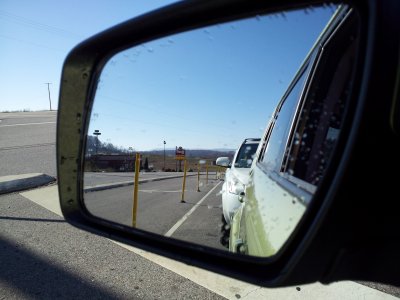 Waiting at a light, Thanksgiving 2012.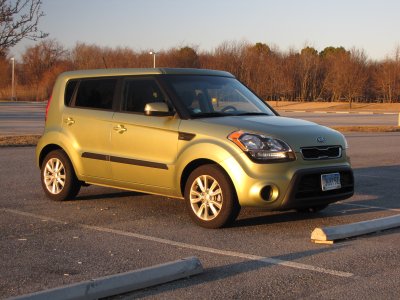 Waiting for me upon completion of the shooting for the Sandy Point State Park photo set.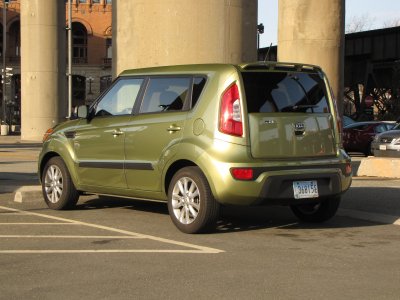 In Richmond for the Richmond 2013 photo set.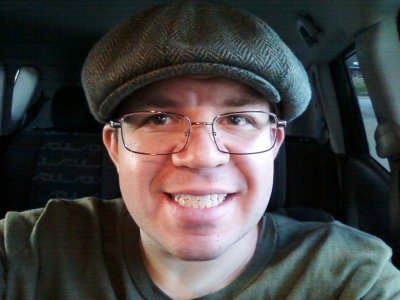 Selfie in the driver's seat before leaving a Wawa in Fredericksburg, on the way home from Richmond.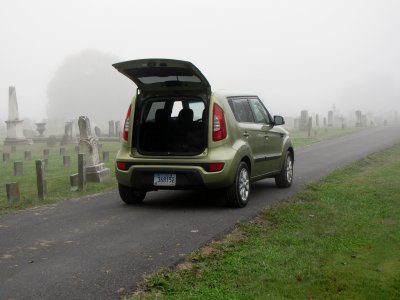 At Edge Hill Cemetery, getting ready to photograph in the fog.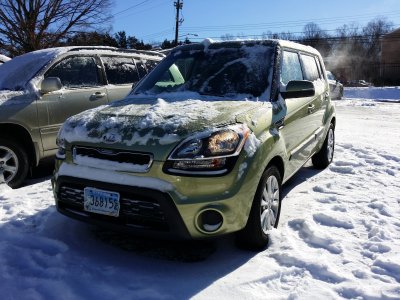 Cleared of snow, January 2014.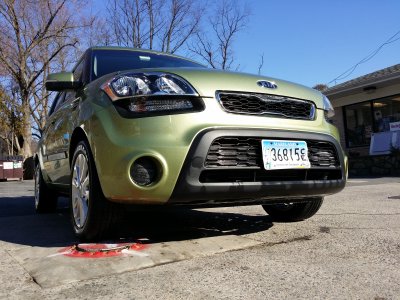 Fresh out of the car wash, January 16, 2014.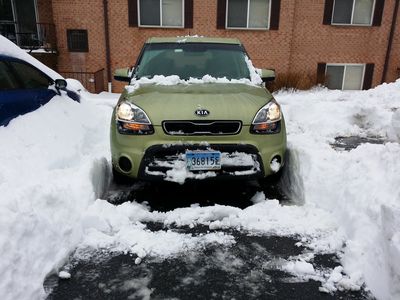 Digging the Soul out after her first big snowstorm, February 2014.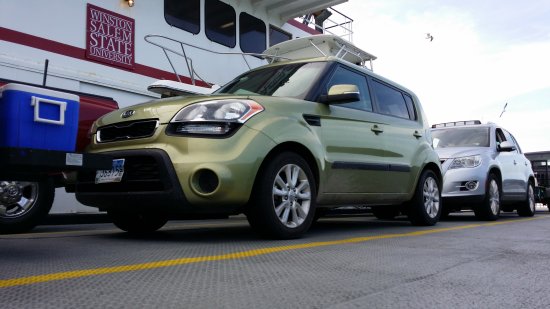 Aboard the W. Stanford White in June 2014.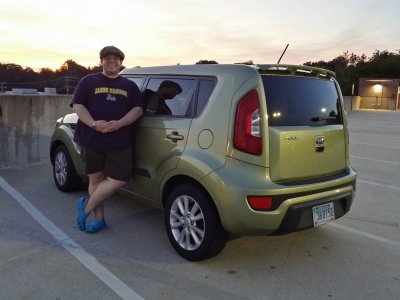 Posing for a photo at Towson University, August 24, 2014.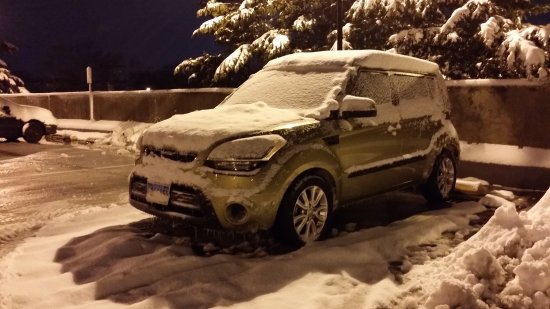 Waiting for me after work in March 2015, wearing snow from two different storms.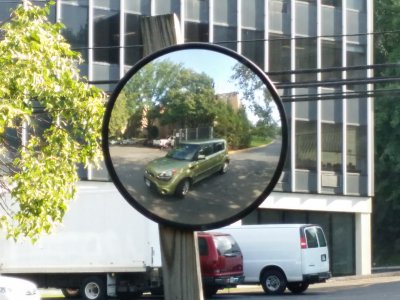 Selfie in a mirror in Rockville, Maryland, July 15, 2015.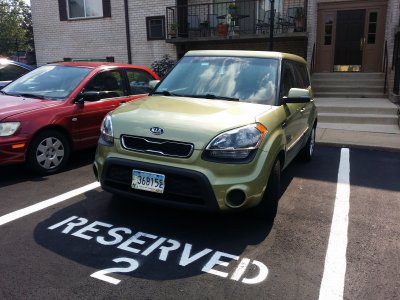 The Soul is grounded for about a week and a half in August 2015 while I was unable to drive due to a broken bone in my right foot.  I missed her then, too, even though I knew that we would be reunited.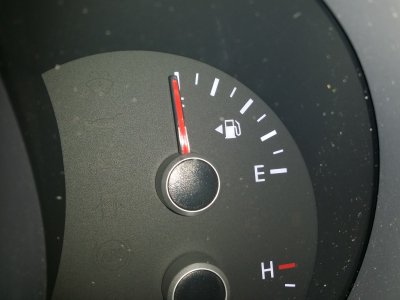 A full tank of gas, January 21, 2016, the night before "Snowzilla" hit.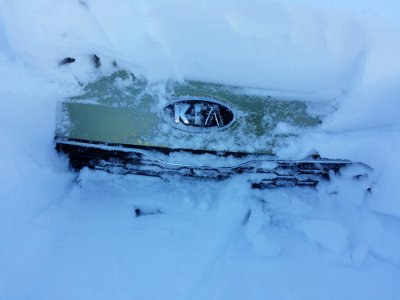 Digging out from Snowzilla, January 24, 2016.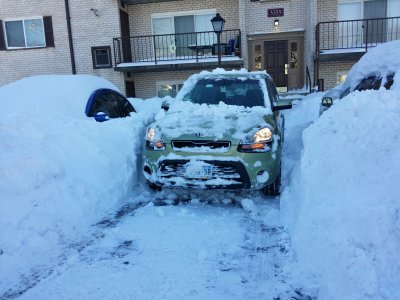 Following quite a bit of post-Snowzilla digging, we're free!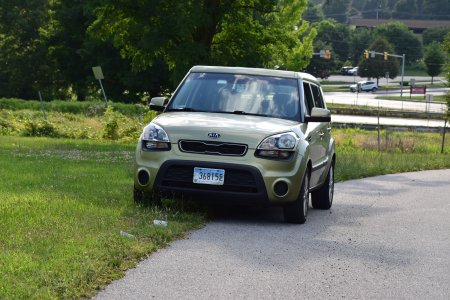 Parked on Whiteford Road in York, Pennsylvania while I went and photographed a water tower.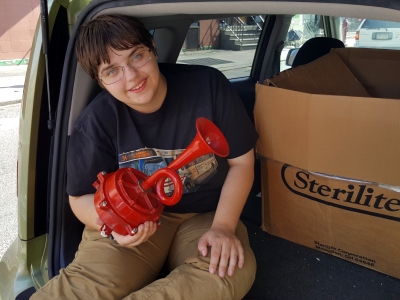 Elyse sits on the tailgate in Philadelphia, holding up a vintage fire alarm horn, October 2016.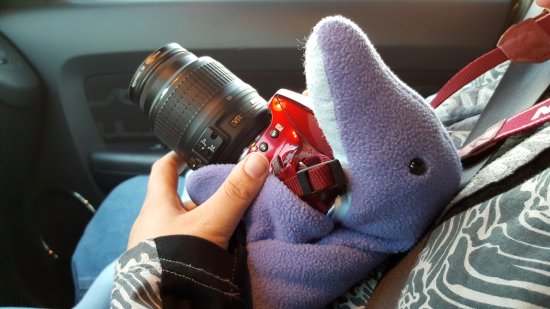 With Elyse's help, Royal Street the dolphin holds Elyse's camera in the passenger seat during our November 2016 planespotting trip.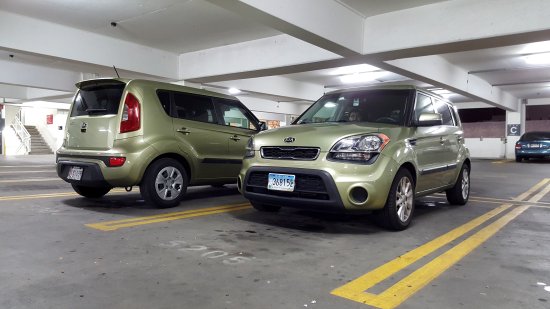 Soul mates at City Place in Silver Spring, April 4, 2017.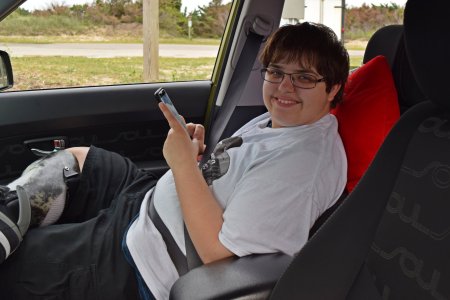 Elyse uses her phone while we wait for the ferry to leave Ocracoke, May 31, 2017.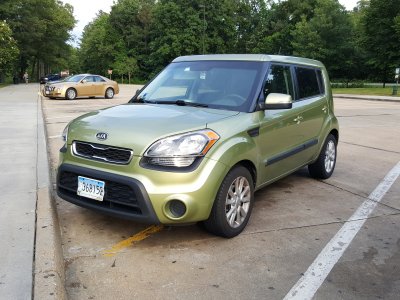 At the rest area in New Kent, Virginia, on our way home from the Outer Banks, June 1, 2017.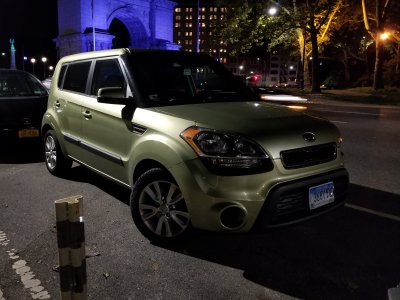 The Soul's only visit to New York City, August 23, 2017.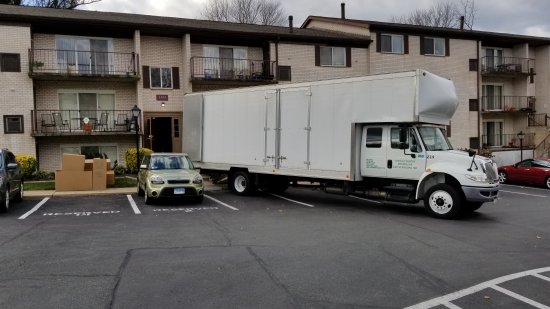 Outside my old apartment on moving day, November 16, 2017.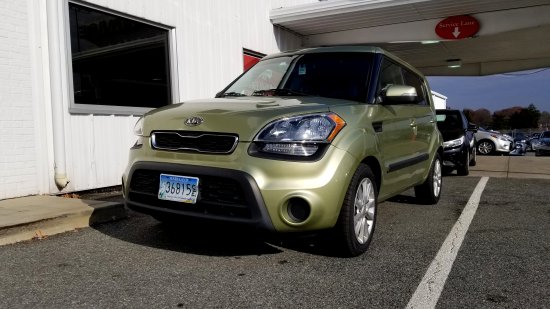 Back in action following an engine replacement, December 1, 2017.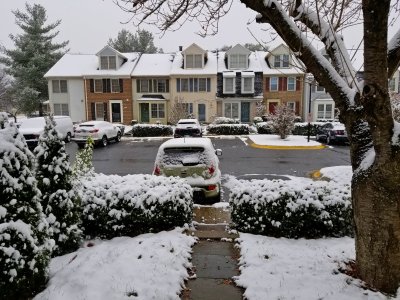 The Soul's first snowfall in Montgomery Village, and, as it would turn out, my last photo of her fully intact.
That was a good little car.  We certainly bonded over nearly six years.  The Soul was my partner through quite a few adventures in our time together.  You could say that we were soul mates over that time.  I miss the Soul.
I can't say that I feel the same love towards the Honda as I did towards the Soul.  The Honda certainly has some very nice features, but I haven't bonded with it like I did the Soul.  The Soul and I bonded instantly, as if we were meant for each other.  I don't feel that bond with the new car.  The Honda just feels like a car, without any personality.  Perhaps we will grow together like the Soul and I did, but time will tell, I suppose.