March 3, 2005, 11:26 AM
Note what I've circled: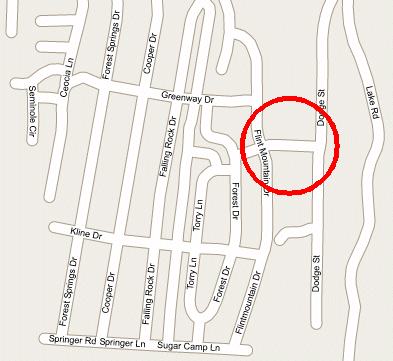 Continue reading…
August 7, 2004, 1:04 AM
An update regarding the recent fire at the Skyline Parkway Motel…
Turns out that it was arson, which we were not surprised about. And the building is a total loss. Also not a surprise. The surprise is how old the three suspects are. There are two 16-year-olds and one 17-year-old charged with the Class 4 felony of setting fire to an unoccupied dwelling. I'd have thought it would have been people who were at least legally adults, rather than kids. But go figure. Anyway, though, since they are children in the eyes of the law, or as the law calls them, "juveniles", their names were not released.
I understand why their names were not released, but I so want to put the "Nick and Adam" theory to rest. Recall that some days before the fire, the previously-blank sign in front of the motel read "NICK AND ADAM". Recall this from a previous journal entry: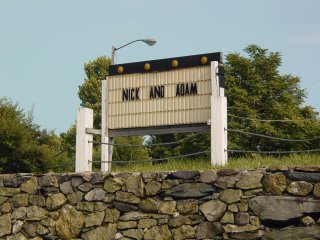 I so want to put that theory to rest and either have it be the case or not be the case, because I really want to see if people are actually stupid enough in real life to prominently place their name on the crime scene, showing to the world how stupid they are. Just remember… never underestimate the power and speed of stupid.
July 15, 2004, 1:56 PM
First of all, before I start showing you photos, guess who I saw on Tuesday afternoon at Wal-Mart. I saw Mrs. Kucs (pronounced "kooch"), my sixth grade math teacher at Stuarts Draft Middle School. That was a lot of fun. She's retired now, so I don't see her around SDMS when I go visit. Still, Mrs. Kucs was a great teacher. The one phrase that has stayed with me that I learned from Mrs. Kucs was "That will be fifty whacks with a wet noodle!" All in all, great math teacher, and it was great to see Mrs. Kucs again.
Anyway, after seeing Mrs. Kucs as I was leaving work, I headed out to Afton Mountain and then beyond. Going to Afton, I went by way of downtown Waynesboro, because I had a few other photo spots I wanted to hit on the way. For one, the "scar" on the mountain in Waynesboro: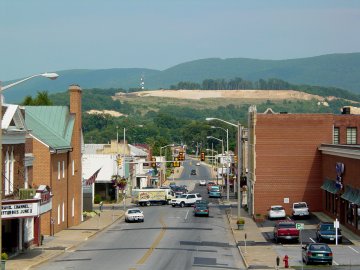 Continue reading…
July 11, 2004, 10:38 AM
Remember this?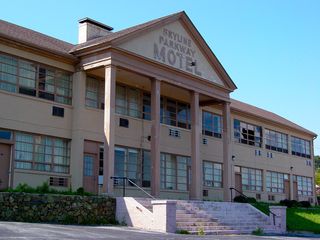 For those of you who don't know, this is the Skyline Parkway Motel, which, along with the Howard Johnson's Restaurant, and the Skyline Parkway Motor Court, I photographed on September 10, 2003 for the Afton Mountain: Victim of Progress photo set.
Things have changed since then.
Continue reading…
May 25, 2004, 9:20 PM
Yes, Sis and I encountered a strange group of people across the street from the house today. They were using weed eaters to weed-eat the area around the creek that runs near our house. Still, we were trying to figure out what this group was. Most of the people were wearing blue pants with a red stripe down the leg. These same people also wore bright orange T-shirts, the official don't-run-me-down color.
Then there was also a person there in a blue work shirt, and a uniformed officer from somewhere. I couldn't make out the uniform, and I wasn't going to break out the binoculars.
We figured it was likely that these people were inmates of somewhere, considering the bright orange shirts plus the uniformed officer. But then I thought that the sign of inmates was the that the guy supervising was always very obviously holding a large shotgun. Plus, think of the children! This is a residential neighborhood, and I didn't think they could use inmates in a residential neighborhood.
Still, it was definitely an odd sight seeing all these people running weed eaters at once.