November 16, 2016, 12:21 AM
The day before Elyse and I went to Pittsburgh, we got together with our friend Dave, whom we know through transit-enthusiast circles, and we went over to Color Me Mine in Rockville.  This is one of those places where they have premade pieces of pottery for customers to paint in the store, and then they glaze and fire it all afterward, and you pick it up a week or so later.
Going in, Elyse and Dave both picked train-shaped coin banks for painting.  I got a big plate, because I felt more like drawing, and thus I got myself a nice, blank canvas to paint.
But first, here are Elyse and Dave at the table: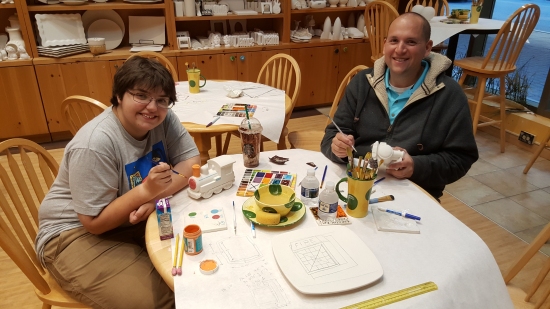 Continue reading…
June 30, 2016, 6:15 PM
Back on June 9, Elyse and I took a one-day road trip to Philadelphia.  From the outset, this was to be something of a transit adventure, with a visit to the SEPTA gift shop as one of the main priorities.  On the way up, Elyse even got annoyed with me for a few restroom stops (hey, when nature calls…) because she didn't want to miss the SEPTA store.  But then as we were heading up I-295 towards Lindenwold station to get PATCO, I commented as we were approaching the exit for US 322 that this was the exit that you would take to go see my old house in Glassboro.  Her response was an enthusiastic "Let's go!"  Looks like someone just gave up their right to complain about the time.
That said, we went over to Glassboro, and over to 304 Cornell Road.  I was surprised to see how nice the place looked: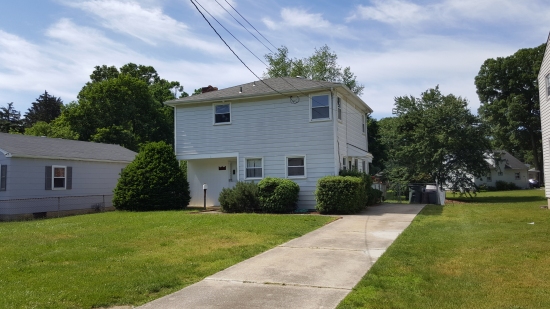 Continue reading…
April 28, 2015, 11:29 PM
Back at the end of March, I went up to Philadelphia with my friends Melissa and Elyse.  We had a list of things that we wanted to do, and we did as many of them as we could.  We had a blast, plus we got to meet up with my cousins Mike and Tara for dinner.  This trip was also a proof of concept for how my various little outings might go now that I routinely work late nights, since my typical workday runs from approximately 4:00 PM until just before 2:00 AM.
Logistically, it worked out this way: Melissa met me at Glenmont station around 11:00, and then we traveled up to Howard County to get Elyse.  Then from there, up to Philadelphia via I-95.  Then in Philadelphia, everything that we were planning was transit-accessible, save for one thing, but we worked it all out pretty well.
Our first point of interest was the non-transit-accessible one: the SS United States.  This would be a quick look-see for some photos, and then move along to other targets.  We parked at the IKEA store across the street, and then Elyse and I walked over for a look (Melissa stayed in the car).  Here are pix: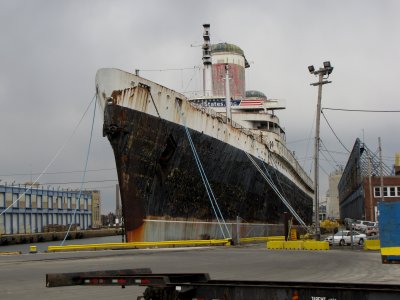 Continue reading…