Painting pottery…
November 16, 2016, 12:21 AM
The day before Elyse and I went to Pittsburgh, we got together with our friend Dave, whom we know through transit-enthusiast circles, and we went over to Color Me Mine in Rockville.  This is one of those places where they have premade pieces of pottery for customers to paint in the store, and then they glaze and fire it all afterward, and you pick it up a week or so later.
Going in, Elyse and Dave both picked train-shaped coin banks for painting.  I got a big plate, because I felt more like drawing, and thus I got myself a nice, blank canvas to paint.
But first, here are Elyse and Dave at the table: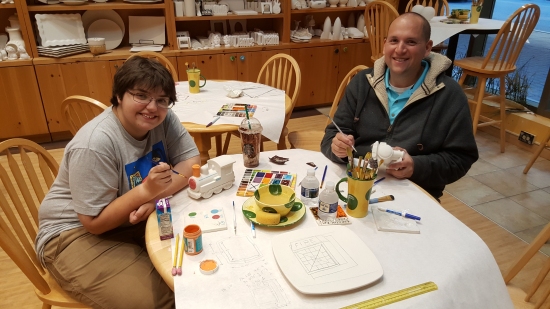 Meanwhile, I took my painting seriously.  While Dave and Elyse were in more of a transit mood, I was in a fire alarm kind of mood, so I decided to paint the Wheelock 7002T from Zane Showker Hall, which I most recently photographed last March on my trip to JMU.  In other words, this: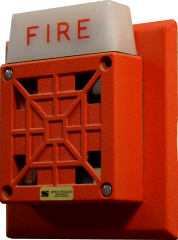 However, before you paint, you have to draw.  And before you draw, you have to math.  No one can say that I didn't take this task seriously: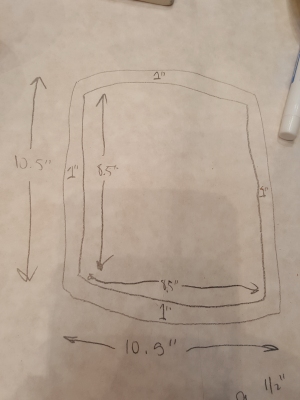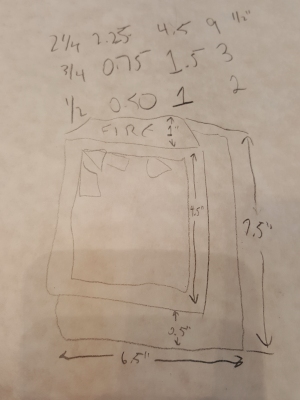 Yes, I did a good bit of math to determine (A) how much space I had to work with, (B) how much dead space I wanted around it, and (C) how big I wanted the subject.
That work created this sketch on the pottery: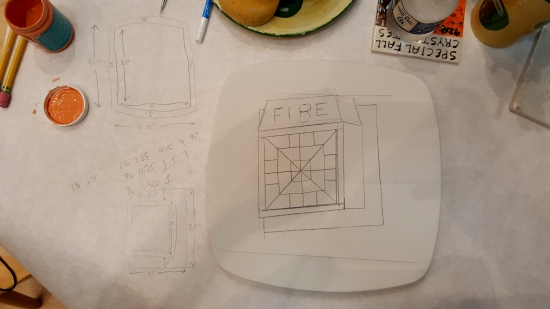 By the way, I didn't realize until it was too late that the design was slightly off-kilter.  Ah, well.  But I think that translated pretty well from photo to plate, no?
Then on the back side, I decided to go with the classic Wheelock logo: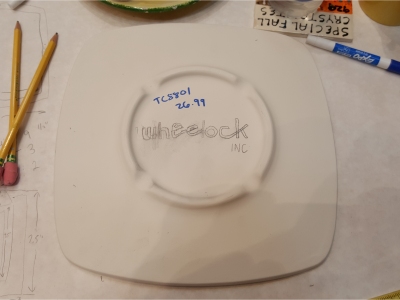 Now it was time to paint.  First thing I did was the back: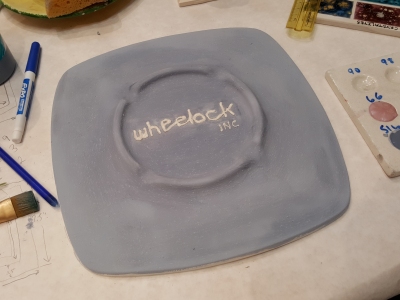 I chose this flecked blue color as something similar to the box style from the 1990s, which was dark blue with some kind of star pattern on it.  Also note that the colors that you see during the painting process are lighter than the colors on the final product.  Firing and glazing and such darkens all of the colors.
Then the first thing that I did on the front was paint the background a light blue color: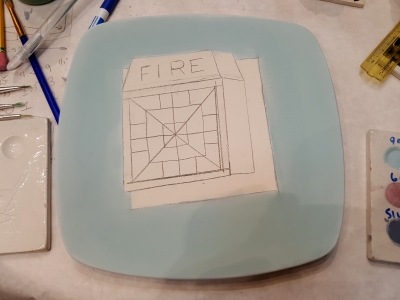 And then this was the finished product: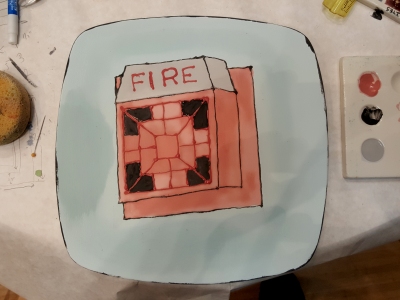 Elyse got a photo of me painting the edges black: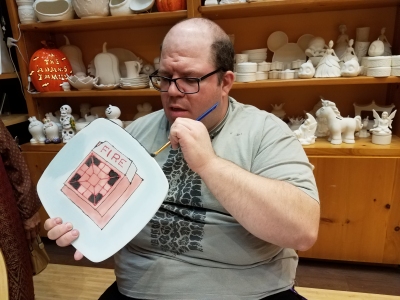 She also got a photo of Dave at work on his: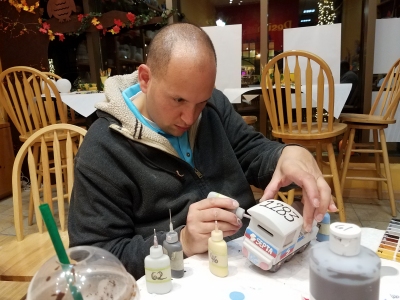 Here's Elyse's final product: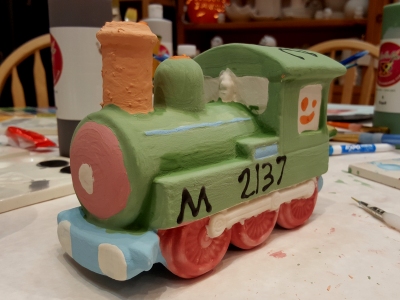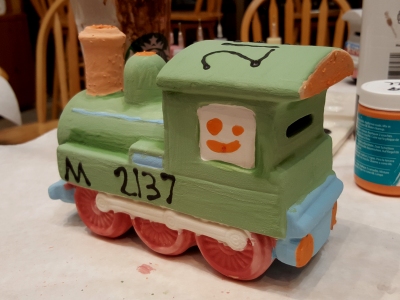 And here's Dave's, painted in SEPTA colors: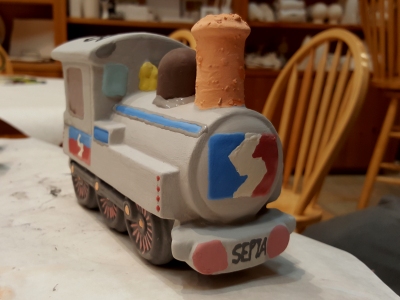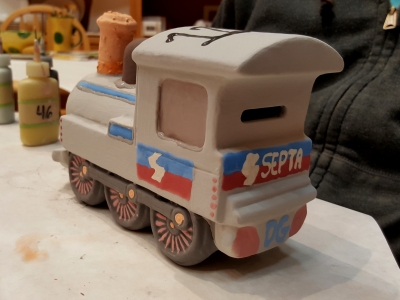 Then this is what my plate looked like when I picked it up a week later: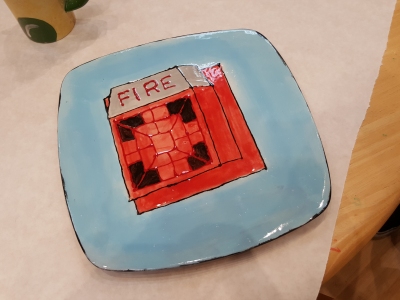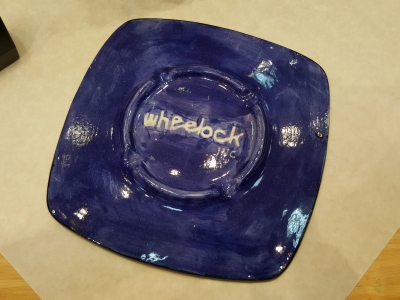 That plate will look very nice on display in my living room, don't you think?
All in all, we had a good time.  Painting pottery with friends is a lot of fun.  Definitely need to do this again.