May 28, 2005, 11:00 PM
I am SO trying to make my birthday, May 30, a non-event this year. For some reason I just don't want to be reminded that it's coming up, and want it to pass without notice.
And I certainly don't want it announced over the loudspeaker at work, going so far to say that, while admitting that it is coming up soon, it is on an "undisclosed date".
I have also told the family in the last day or so that I want NO birthday cake, and NO card. I don't know what it is, but I just don't particularly want to celebrate my birthday this year. Last year, it was a bit of a non-event, too. That time, instead of saying no cake, I said no chocolate cake, and if I found a chocolate cake, was fully prepared to launch it into the backyard, icing first. It ended up being a red velvet cake, which was satisfactory.
Continue reading…
June 2, 2004, 10:39 PM
Yes, my birthday present is now officially on order: two Strong Bad tees. If only it worked like this, though…
Hey Strong Bad,
Get Bubs to give out free luncch (sic) specials and I'll show you a hot girl.
Sincerly (sic),
Someone
Maybe if I can get Bubs to say his name backwards minus the first B, legend has it we can get a free lunch special, and maybe a free T-shirt if we're really lucky.
Now if we can only get him to make another appearance on H*R as the Thnikkaman, and life will be perfect.
Though I should let you know that the current plan for the June cover photo (and by extension an explanation why one is not up yet) is that I am planning on dressing up as the Thnikkaman for the cover photo. A little tribute to one of my favorite Homestar Runner characters.
Still, I can't wait to get my Strong Bad T-shirts. It will go quite well with my sister's Teen Girl Squad T-shirt.
May 22, 2004, 9:42 PM
I always get strange looks when I say this:
Person: I'll be right back. I'm going to use the restroom.
Me: Okay, have fun.
That's when I get the strange looks. Right there. I don't know what it is. It's just my generic "goodbye" that usually say to people. It could be about something else:
Person: I'm going out. I'm going to head over to the store.
Me: Okay, have fun.
Yeah, but I guess the juxtaposition of "restroom" and "have fun" makes heads turn.
Meanwhile, life at home is kind of blah, with the parents continuing to get on my nerves. Realize that their answer to everything is "move out". It could be, "Mom, I have a headache. Where's the Advil?" Her answer would be "You should move out". Ever have it happen where an unwanted message is repeated so many times it loses its meaning? That's the "move out" response. It doesn't mean anything anymore. I'll move out when I'm ready, and I'm not there yet.
And I still can't believe that my birthday is in a week, on Sunday the 30th. Another step towards forty, I call it. Scary. And I'm going to Washington DC the day before, on Saturday the 29th, which I just realized tonight is the beginning of Memorial Day weekend. And I'm still going to do some serious railfanning. Joy…
May 6, 2004, 3:10 AM
My birthday is in 24 days, which makes it May 30, which means that today is the 6th. If not, I got up at 4:00 for nothing.
But anyway, though, I figured out what I want for my birthday. So tell me… do you know who this is?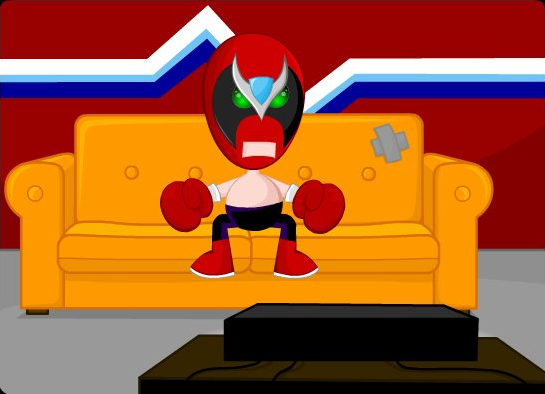 Continue reading…