My birthday is in 24 days!
May 6, 2004, 3:10 AM
My birthday is in 24 days, which makes it May 30, which means that today is the 6th. If not, I got up at 4:00 for nothing.
But anyway, though, I figured out what I want for my birthday. So tell me… do you know who this is?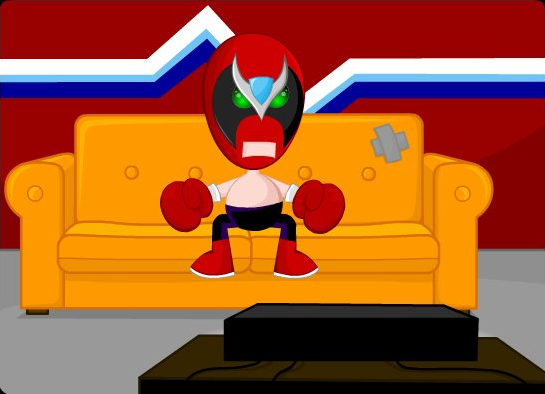 Answer is, that's Strong Bad, from homestarrunner.com. If I do say so myself, I do a decent Strong Bad voice myself, and I want to get two T-shirts with Strong Bad on it. I want this one and this one. Pretty cool, eh?
I thought about getting a plush The Cheat, but decided against it, when I realized while I like The Cheat very much, I have no use for a The Cheat plush toy. And for those of you who don't know, yes, the name is "The Cheat". So saying, "Hang on, The Cheat, we're going to the moooooooooon!" is correct.
I think I would look pretty darn good decked out in Strong Bad. As it is, my sister has a T-shirt about Teen Girl Squad from the same Web site.
Meanwhile, today I get to go to work in those new pants I bought on Tuesday in Charlottesville. These are actually similar to those wild pants I used to wear in fifth grade. I don't know if you recall the style I'm referring to, but when I was in fifth grade (1991-1992), I wore these pants with an elastic waist and cuffs, and they had wild prints on them. Totally off-the-wall in their style, but they looked good, at least at the time (I would not be caught dead in a similar pair today). These are the same design, but unlike the ones I wore back in the early 1990s, these are solid colors, with one pair being black, and two are khaki-colored. The ladies at the store said people in my kind of work usually do well in these kinds of pants, so we'll see.