Smoke blankets the city…
July 4, 2023, 10:02 PM
Funny how things work out.  The smoke from those Canadian wildfires blanketed the eastern US in a thick layer of haze in early June was not a good thing to have happen for any number of reasons, but putting on my photographer hat for a moment, I was kind of kicking myself for not getting out in it and photographing the haze like I meant it.  All I got were a few phone shots taken from the car, going southbound on I-95 while heading home after taking Elyse to Ramblewood, a campground up in Darlington, on June 8 for an event: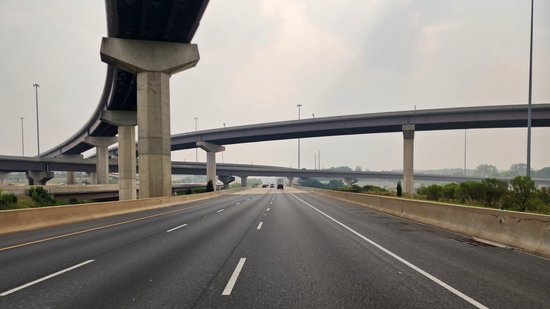 The view at the northern interchange between I-95 and the Baltimore Beltway.

The view on the southbound approach to the Fort McHenry Tunnel.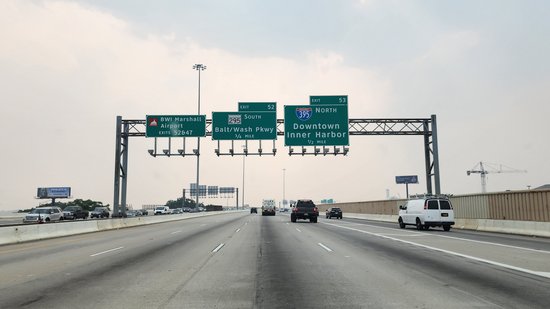 On the aerial structure south of the tunnel, but before I-395.
All in all, these photos didn't do a great job in capturing what I was experiencing.  Sure, the background looked a bit more "atmospheric" than it otherwise would, but it didn't capture the mood or the feeling.  It just looked like a cloudy day.  I also took these while I was driving, so I wasn't giving it my full attention by any means.  I also had somewhere to go once I got back to MoCo, so I couldn't stop and photograph like I meant it because I had things that I needed to do.  Couple that with how I had spent a lot longer at Ramblewood than I had intended, which put a pinch on my schedule.  All that said, I was disappointed with what I brought home, photography-wise.  So when the wildfire smoke returned more recently, I will admit that I was secretly pleased about it, because it was an opportunity to get the photos that I did not get the first time around.  I published the photos as the "Smoke Over Baltimore" photography set, and while I was flying, I was just amazed at how different the area looked from how it did when I photographed the same area last year on a clear day.
Compare for yourself: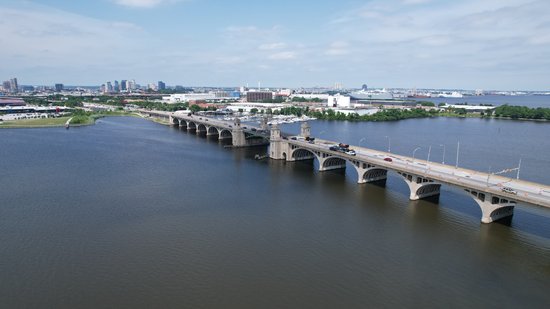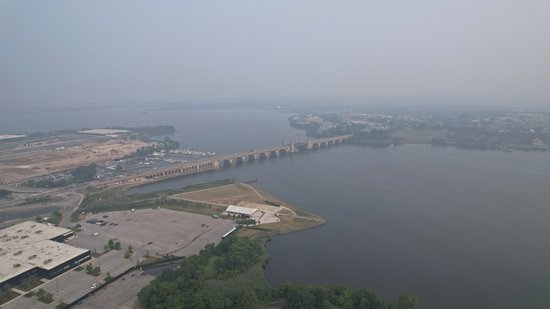 Hanover Street Bridge.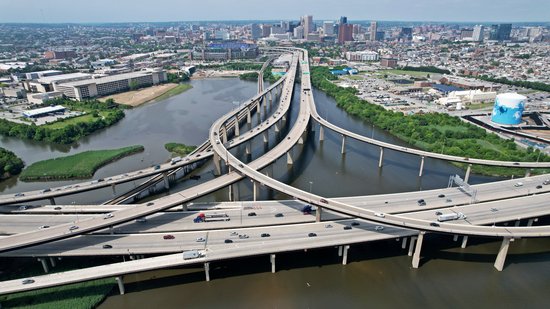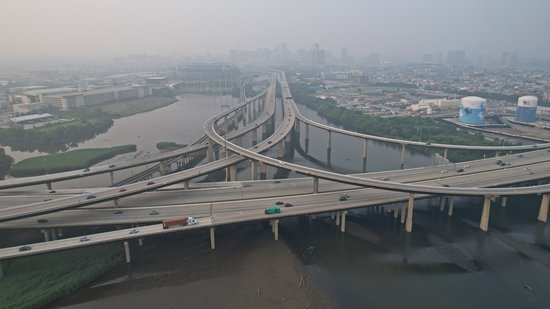 Interstate 395 interchange, viewed from the south.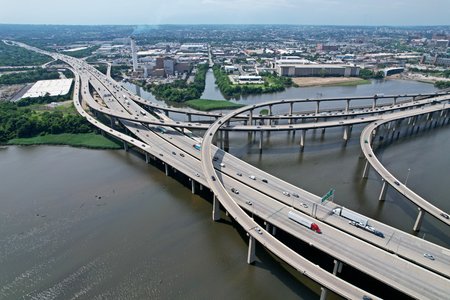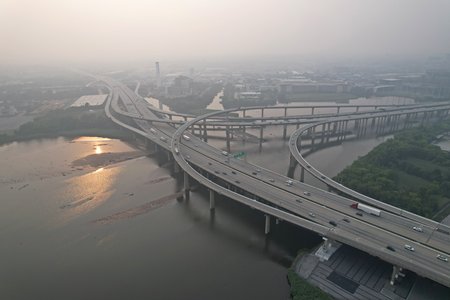 Interstate 395 interchange, viewed from the southeast.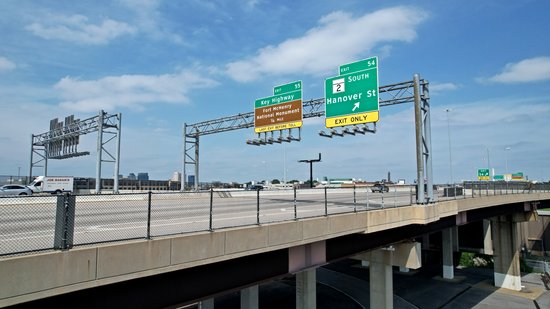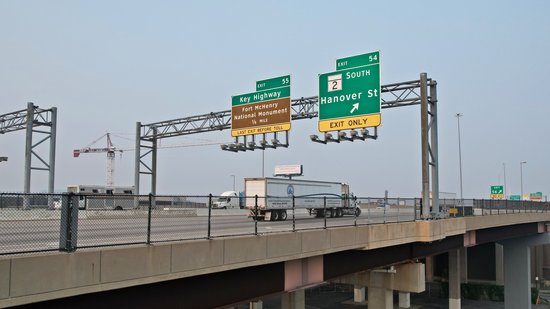 Signage for the Hanover Street exit on Interstate 95.
That is quite a marked difference between normal conditions on a nice day vs. what I saw last Thursday.  And they say that the smoke is supposed to come and go all summer, potentially into October.  I recognize that the air quality is not particularly healthy when the smoke is around, but the idea of repeated smoky conditions makes me a little excited as far as photography goes.  If I can get a really smoky day to line up with a day when my schedule is open, I kind of want to go up to Philadelphia to photograph the smoke there, too, and hit some other places in the same way.  It could be fun.