And this is what Shenandoah Acres looks like now…
September 21, 2012, 9:01 PM
So while I was out and about today, I got new photos of Shenandoah Acres as a follow-up to my previous Journal entry on Shenandoah Acres.  And if you ask me, it was kind of depressing.  Take a look: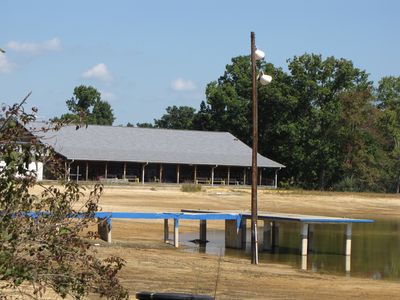 One of two platforms in the lake, and the 1997 beach house.  To give you an idea of the normal lake level, the platform was less than a foot above the water level, and the platform was completely surrounded by water.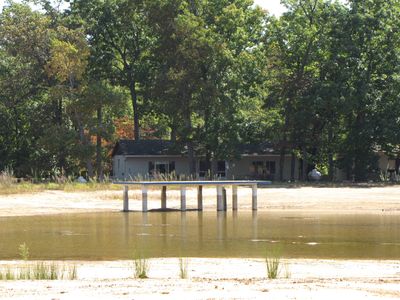 The platform that once held the big slide.  This platform was taller than the other platform, and was a few feet above the normal lake level.  Like the main tower, the big slide was demolished in 2009.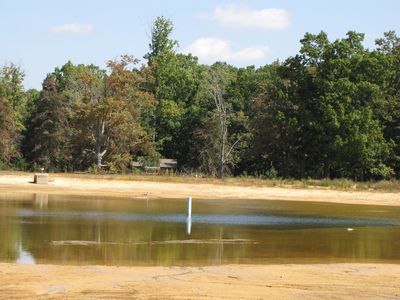 The former site of the tower.  They demolished everything about the tower – even the base that was normally underwater.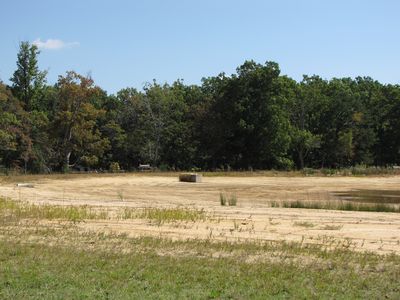 This is the area where the cable ride used to land riders.  Now, the area is dry, and grass is beginning to grow in the area.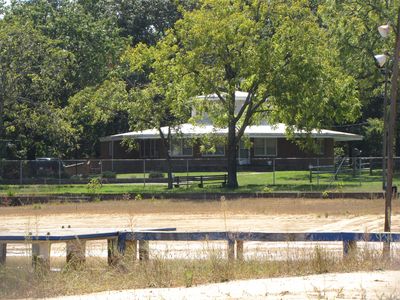 This octagonal building served as Shenandoah Acres' main office.  As far as I could tell, this building is still in use, but by who, I don't know.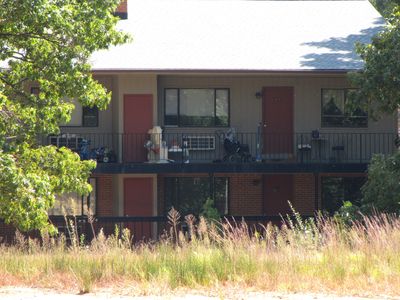 The former motel building.  Like the octagonal building, it would appear that this building is also still in use.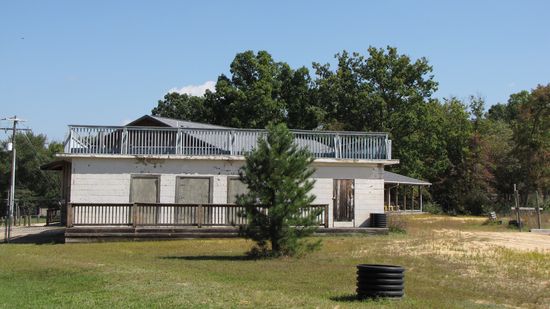 The bath house.  The original beach house was attached to this building in what is now a grassy area seen in the foreground of this photo.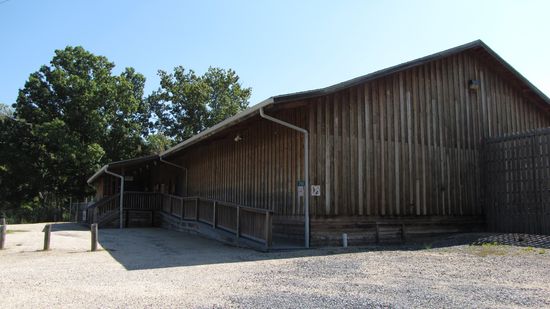 The 1997 beach house, street side.  This building appeared to be in very good condition on the exterior, probably because it is the newest structure on the property.  Sadly, this building has spent more time closed than it has open.
So there you have it, I suppose.  Pretty sad looking.  The campground, which briefly reopened for a couple of seasons, is now closed again, with "POSTED NO TRESPASSING" signs on it.  Currently, it feels like a waste of land, and I definitely think more could be done with the space.  It seems that a few people are living on the property, but that's about it.  A shame, but I needed to show you what the current state of the property was, because I feel that this property has so much potential, and it's very underutilized at this time.