I finally got a photo of the airport beacon…
December 25, 2007, 11:09 PM
While I was in Stuarts Draft and vicinity for Christmas, I finally got a photo of the airport beacon, which I previously discussed here and here. So here it is: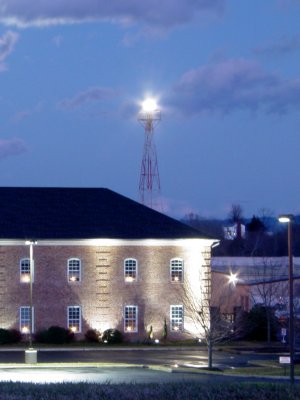 So there you have it. As you can see, it's from a little private airport in Bridgewater. The only way one would know of its presence would be by seeing this beacon spinning around and around. But there you have it…
Web site: Dynamic Aviation, owner of that little beacon...
Song: Ubuntu Linux startup sound...
Quote: By the way, I'm excited - my sister is engaged! Chris officially popped the question, and so Sis is now officially on track to become Mrs. Ann Lysy. That's REALLY exciting, if you ask me.