And there are the auction photos…
December 21, 2022, 5:24 PM
There are times when I wish that I was not as well-versed in what happens to a car after a total loss, but after losing my old Kia Soul in a fire in February 2018, and then losing the HR-V in October, here we are.  I am experienced in losing cars through no fault of my own, though I admit that it does make the process a bit easier for everyone when the client is already familiar with the process.  In this case, I knew that eventually, my car would end up on an auto auction site, just like the Soul did.  And today, after searching the HR-V's VIN in Google, I finally turned it up.  So here is what will probably be the last group of photos that we will ever see of my HR-V, from IAAI: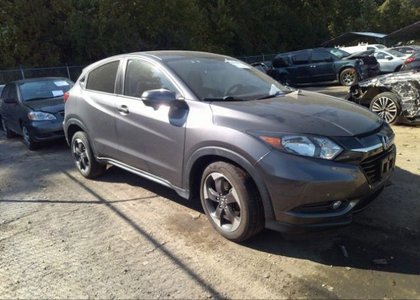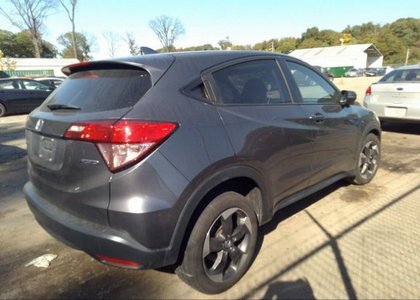 The right side of the HR-V looks like nothing is wrong.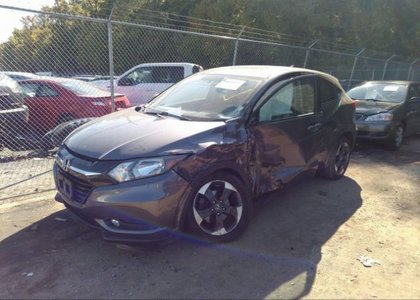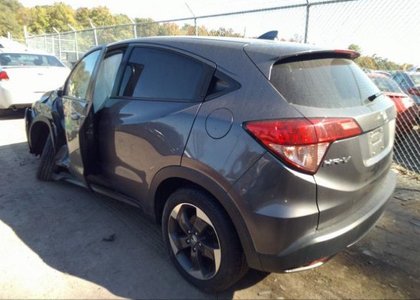 The left side, where all the damage occurred.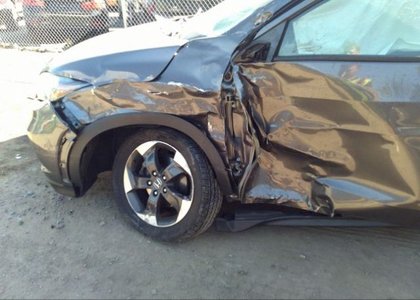 Detail of the damaged area.  You can see exactly where Jose Rosalio Abrego Mena's Nissan Pathfinder hit my HR-V.
(By the way: I got a copy of the police report from the insurance company, and as it turned out, yes, that little bastard absolutely ran after hitting my car.)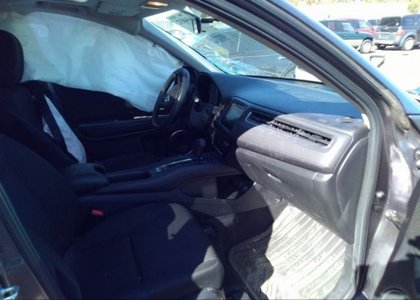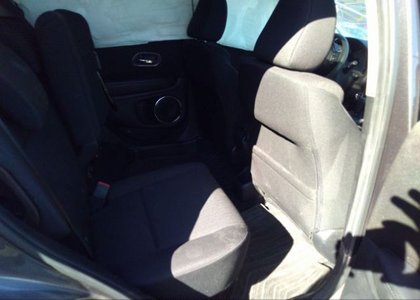 The interior of my former car, with that new set of drapes along the left side windows (fancy!).  I find it interesting that no one bothered to put the left rear seat down.  I always kept that seat up unless I had a reason to put it down, because that was where I put my work bag.  The new HR-V won't have those "magic seats" like this one had, and I will miss them.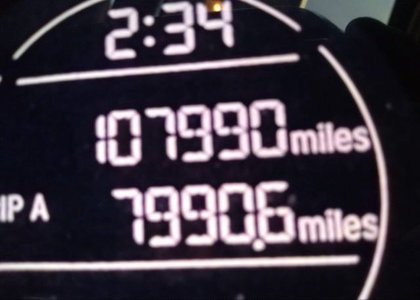 The final mileage, same as I left her.  After all, I suspect that the HR-V will probably never move again under its own power.  Also, for what it's worth, Elyse and I took great pride in the fact that the trip meter was never reset, and therefore it corresponded exactly with the car's mileage.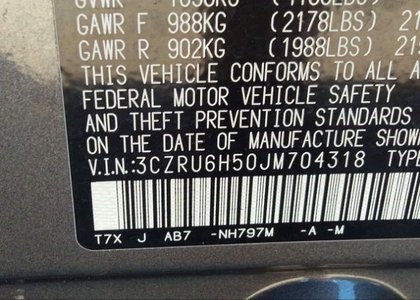 Manufacturer's plate.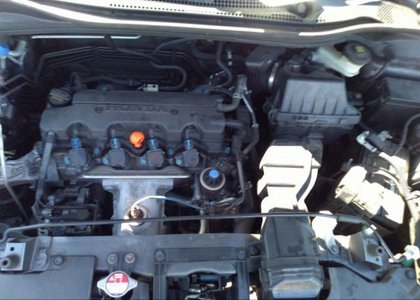 The engine compartment.  That engine was good, and still had lots of life left in it.  I hope that it eventually finds its way into another vehicle and keeps on chugging down the road.
This viewing of the auto auction photos hit a little bit differently than when I found the Soul's auction photos.  For the Soul, that was closure, because its auction photos were the only way that I was really able to get a good look at the damage in the daylight, and take as much time as I wanted to look at all of the damage with a level head, compared to the very raw emotions at the time of the fire.  Recall that because of when and where the Soul was destroyed, it was more or less whisked away in order to reopen the road.  First, it was taken to Purcellville by the towing company, and then it was transferred to IAAI's facility in Culpeper.  For those not familiar, Purcellville is about an hour and 15 minutes from my house, and Culpeper is about an hour and 40 minutes away, so it would have been a relatively significant undertaking that I didn't have time to do.  Plus, there was no reason for us to go out to see the Soul after the fire other than to say goodbye.  If we weren't able to rescue it from the Soul in the first minute after the fire started, it had burned up.  That said, there was nothing to retrieve except for ashes, and therefore no real reason to go out there.  So the auction photos are how I made peace.
With the HR-V, the accident occurred within five miles of my house.  At the time of the accident, I was getting ready to pack up everything in the car, thinking that this was the last time that I would see it, but they stopped me, explaining that I didn't have to do that right then, and that they were taking it to the Morton's facility off of Redland Road (up the street from Shady Grove station), and that I could go by there and collect my stuff later.  So the Monday after the accident, Elyse and I made a visit there, packed up all of our stuff, surveyed the damage in the daylight, got our photos, and then said our goodbyes.  So when I found these photos today, I had already made peace with the HR-V.  Even though I had been checking to see when the auction photos would finally come up, it was more just for the sake of completeness.  It wasn't a substitute for a proper goodbye, like it was for the Soul.  Sure, it wasn't a trade-in at a dealership after a long career like it was with the Previa and the Sable, but it was still a goodbye on my own terms, at my own pace, done in person.
In any case, I suppose that this concludes the story of my 2018 Honda HR-V EX.  It was a good car, and I consider the fact that I am getting another HR-V to replace it to be an indication of how much of a good car I thought it was.  Speaking of the new HR-V, it is now expected to arrive in late March, and while it will still be the EX-L trim with all-wheel drive, it will most likely be black, and not red as previously stated.  I had been having second thoughts about the red color, and when the dealership stated that they had been having difficulty locating a red one, changing the color was a no-brainer.  They're still looking around at other dealerships to see if they can get me an HR-V a little bit faster than what I've reserved, but assuming that they can't, I have reserved a specific HR-V (I have a VIN!), and it will be black.  And in a nod to continuity, I still have these: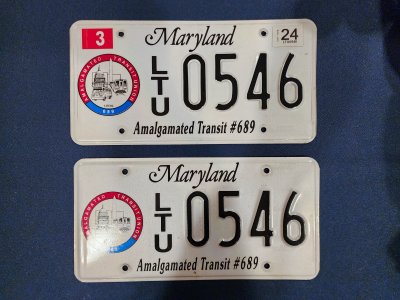 These are sitting in the house waiting for the new HR-V to arrive, and it will proudly wear them in honor of its predecessor.  So all in all, there is a light at the end of the tunnel, and I'm looking forward to seeing it.