Remembering Snowpocalypse…
December 19, 2019, 11:40 PM
This weekend marks ten years since the "Snowpocalypse" storm came to the Washington region and blanketed the area with a couple of feet of snow.  It was my first big snowstorm living in the Washington DC area, and it gave me my first snow day since college.  While I was stuck at home, I photographed the snow quite a bit.  After all, what else was I going to do while I was snowed in?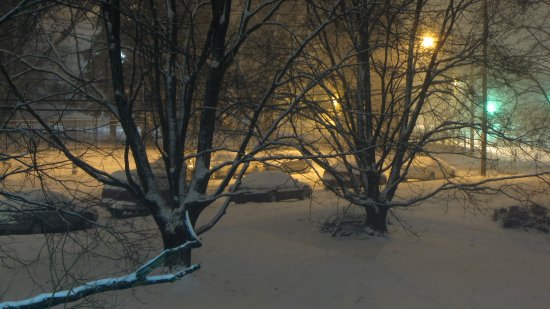 Snow coming down on Hewitt Avenue, seen from my apartment balcony, about four hours after the storm began.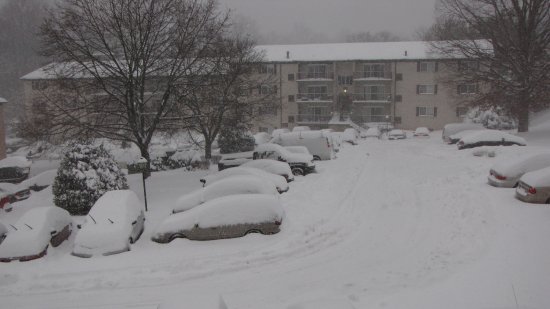 The next afternoon, snow has blanketed Hewitt Gardens Apartments.  We had more than a foot of snow at this point.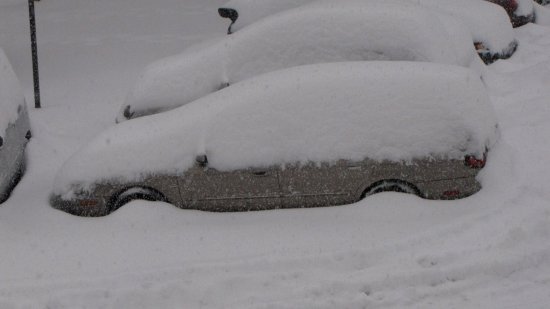 My car at the time, a Mercury Sable, covered with snow.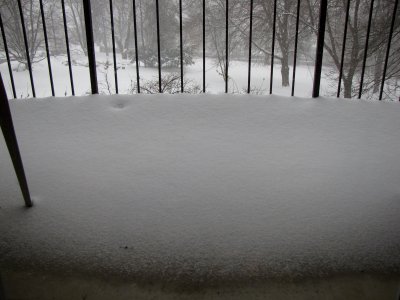 My apartment balcony, with an accumulation of snow on it.  I shoveled that clean myself.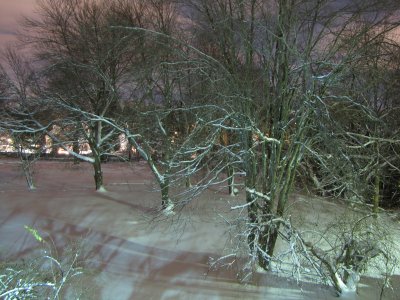 The vacant lot next to my building, after the snow had stopped, and the clouds had begun to clear.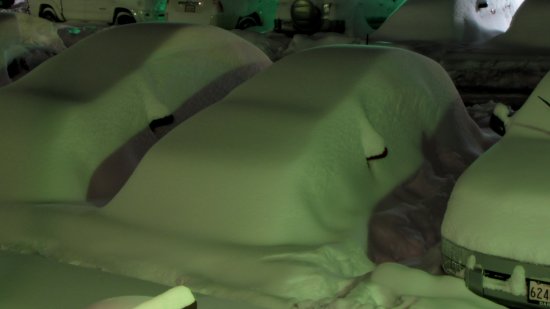 Cars completely buried in snow in front of my building.  The cars right next to the building got the most snow out of all of them for some reason.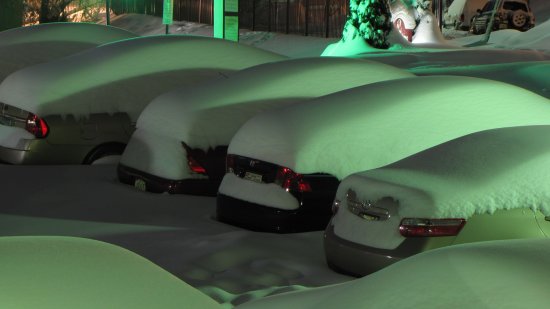 Cars parked along the side spaces, with a significant amount of snow accumulation, though nowhere near as much as the cars alongside the building got.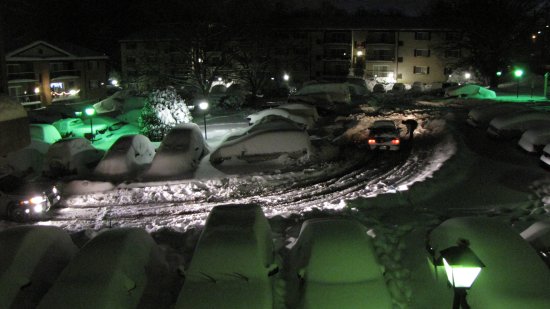 The parking lot at Hewitt Gardens Apartments after the snow stopped.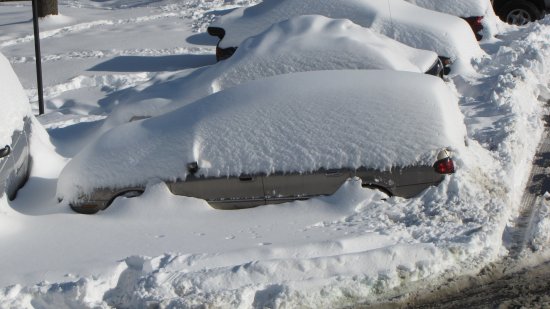 Final snow accumulation on my car.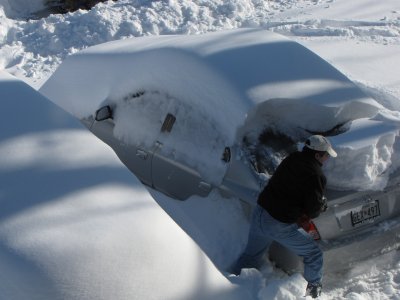 One of my neighbors clears a huge chunk of snow off of the trunk of his car.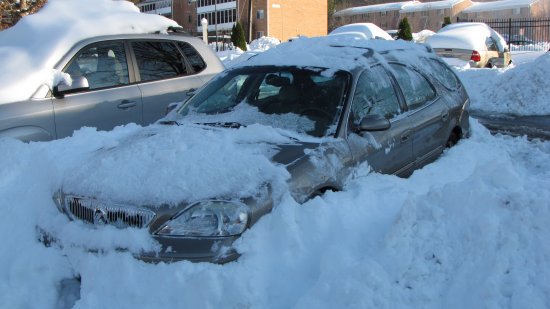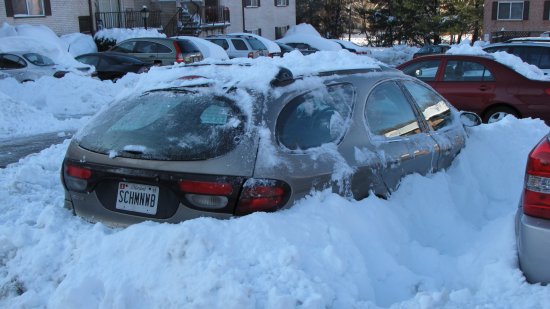 The Sable, after I cleared the topsides of it of snow.  I still had to dig myself a way to get out, though.
All in all, this was a fun snowstorm.  This was my first major snowstorm since I moved out of my parents' house, and I think that I got through it pretty well, learning a lot about what happens during these sorts of major snowstorms, and how to deal with them.  I also learned that a snow day as an adult is just as fun as having a snow day as a kid – maybe even more fun.  We would repeat the experience less than two months later with two big back-to-back snowstorms in February 2010, but for that, I knew what to expect, having been through this one.