Toronto in a nutshell…
April 24, 2019, 9:30 PM
I mentioned about a month or so ago that Elyse and I were going to Toronto in mid-April.  That trip is now in the history books, and much fun was had.  I'm going to do a more detailed photo set in Life and Times later, but I want to present a high-level view of what we did on our trip now.  Much of the focus of the trip was to visit various locations where Today's Special was filmed.  We visited the store, as well as other places where various characters visited over the course of seven seasons.  We also rode a lot of the TTC, visited friends, had dessert at a poop-themed restaurant, and rode some vintage elevators.
So here we go…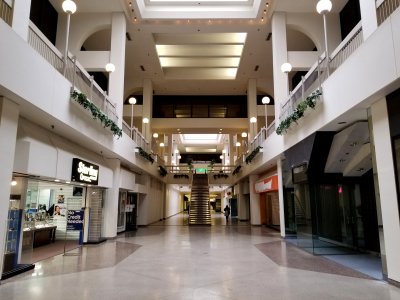 Main Place Mall, a mostly dead mall in Buffalo, New York, where we met up with a friend.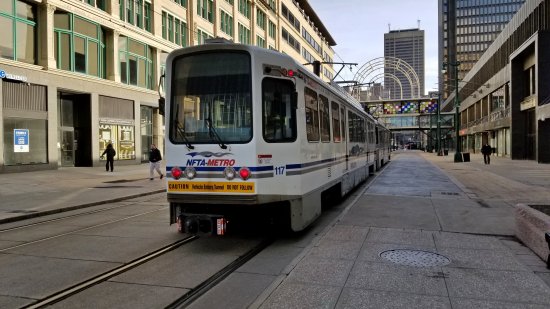 Buffalo light rail system.  We didn't ride due to time constraints.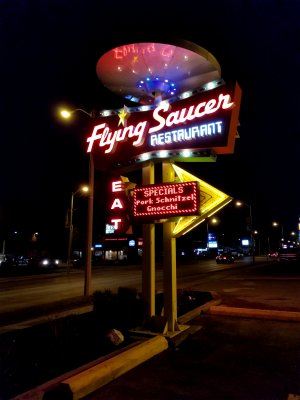 Our first stop in Canada was the Flying Saucer Restaurant in Niagara Falls, where we had dinner.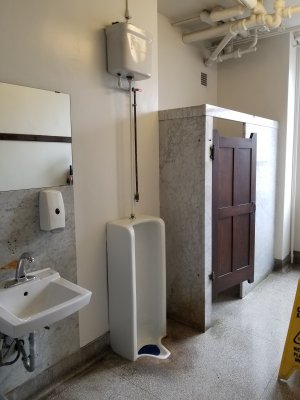 Vintage floor-length urinal at the Banting Institute.  This urinal has a cistern above it, and it periodically flushes itself as the cistern fills up.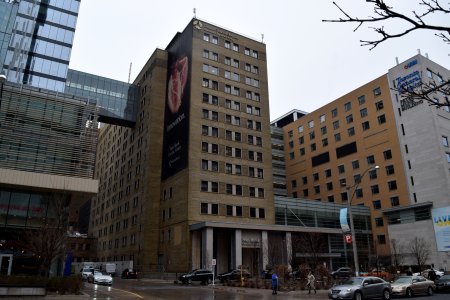 Norman Urquhart wing of Toronto General Hospital, where Sam and Jodie visited the neonatal ward in "Family".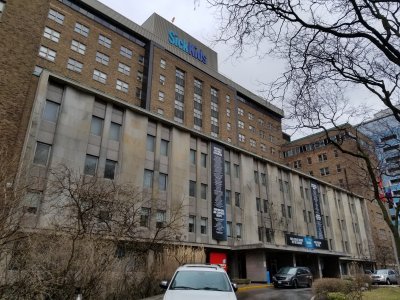 The Hospital for Sick Children, where Muffy had her tonsils removed in "Hospitals".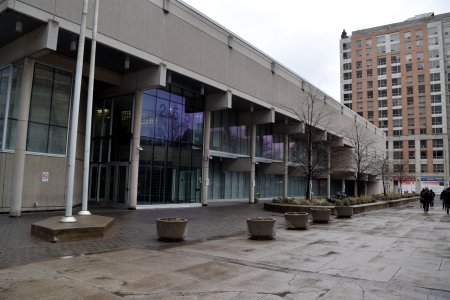 Toronto Police's 52 Division, where Sam and Jodie toured the facility with Officer Kathy McCormack in "Police".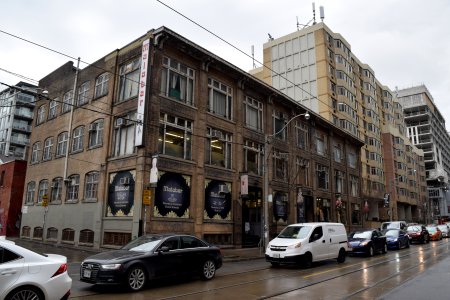 Malabar Limited, where Sam and Jodie tried on various costumes in "Costumes".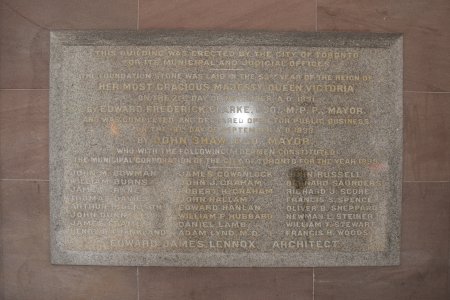 Dedication plaque at Old City Hall.  A version of this was the subject of a photograph in "Our Story Part 1".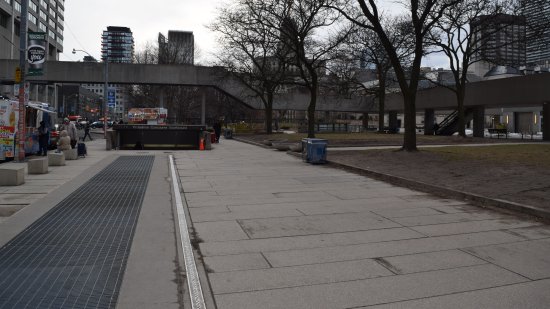 The sidewalk next to Nathan Phillips Square, which Muffy rode along in search of a new home in "Our Story Part 1".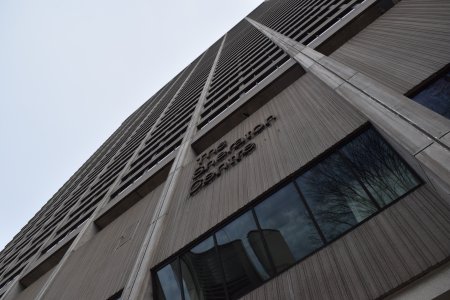 The Sheraton Centre, where Sam stayed during a flashback in "Travel".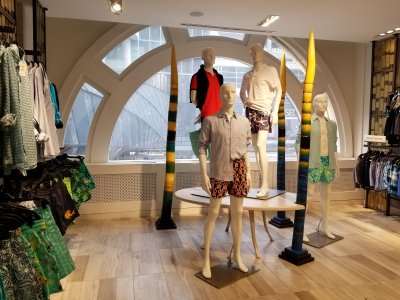 The store!  This is the window that Jeff was standing in at the beginning of the "In The Night, There's Magic" song in "Wheels".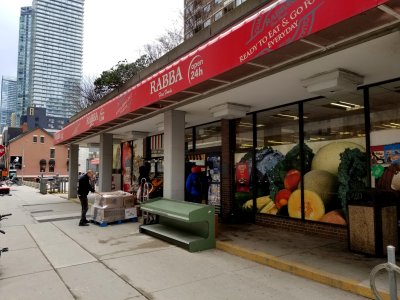 Rabba Fine Foods, formerly Variety Food Fair, where Sam and Muffy went grocery shopping in "Food".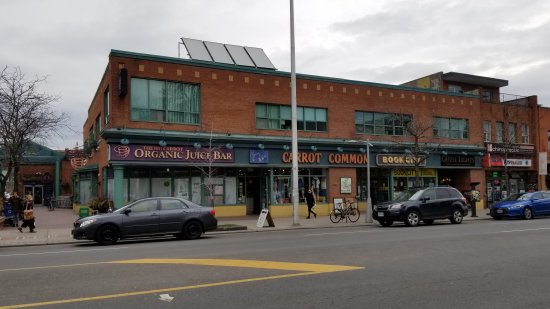 Carrot Common, formerly Peter Burdon Pontiac Buick, used in "Cars" as the location of Smiling Jack's Used Cars.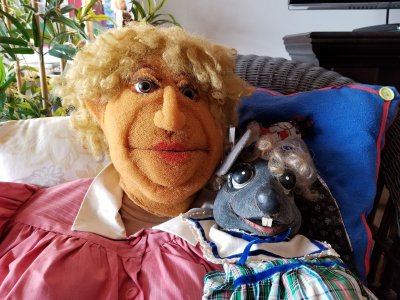 We had lunch with Nina Keogh, and got to meet Mrs. Pennypacker and Muffy.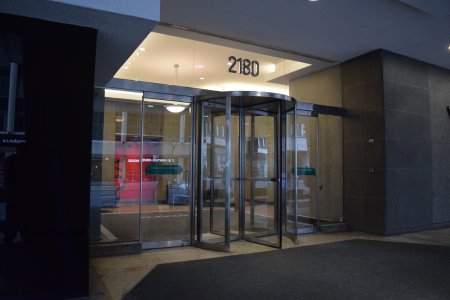 The entrance to 2180 Yonge Street, used as the main office in "Our Story Part 2", where Jodie ran completely around the revolving door, realized what she did, and then ran back in.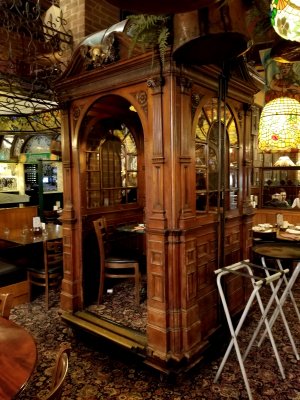 A vintage elevator car at the Old Spaghetti Factory in Toronto.  Elyse and I had dinner in this elevator car.

495 King Street West, which formerly housed Morgese-Soriano, a manufacturer of mannequins.  This is where the magic hat led Waldo the Magnificent in "Our Story Part 2", ultimately landing on Jeff's head, bringing him to life for the first time.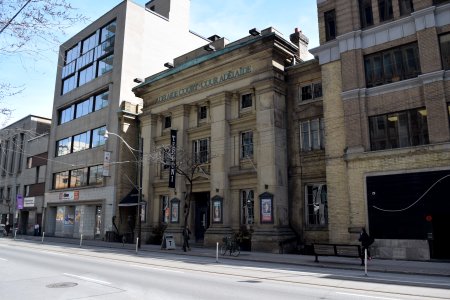 The former Adelaide Court Theatre, which Sam and Jodie visited in "Plays".  The building now houses a restaurant.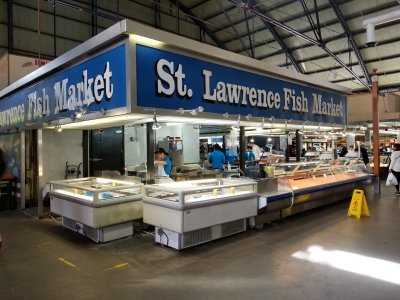 The fish market where Sam and Muffy got the octopus in "The Sea".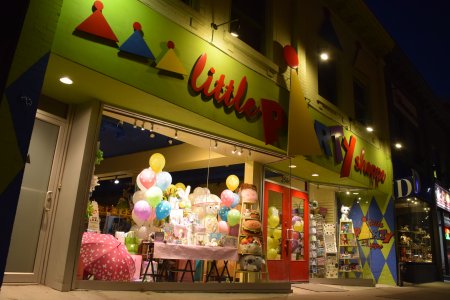 Little Party Shoppe, formerly the Little Pie Shoppe as seen in "Noses".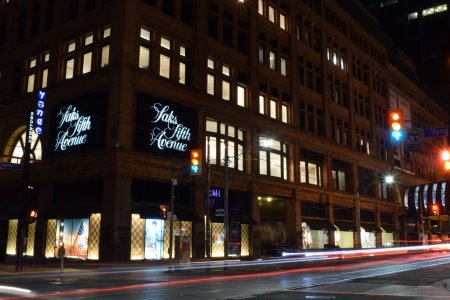 Nighttime photography at the store.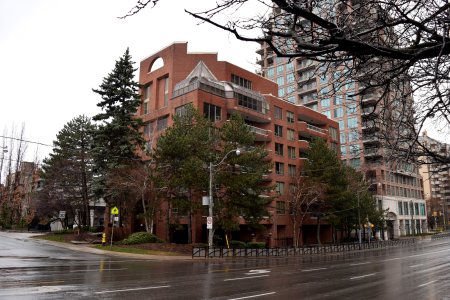 2 Lynwood Avenue, which now stands where Muffy's former home once stood, as seen in "Our Story Part 1".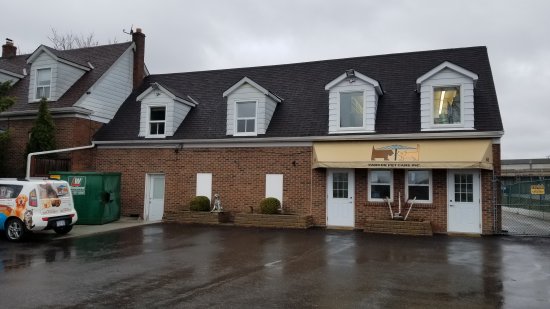 Parker Pet Care, where Penelope went with Sam's neighbor Susan while Sam was away on "Trains".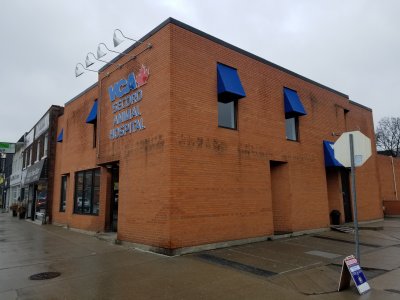 Secord Animal Hospital, where Sam and Jodie took Penelope for a checkup in "Pets".

Pickering Town Centre, which we visited in order to see a vintage elevator at the Hudson's Bay store.  This was also our first time seeing a "regular" Hudson's Bay store, since the store from Today's Special is the company's flagship store.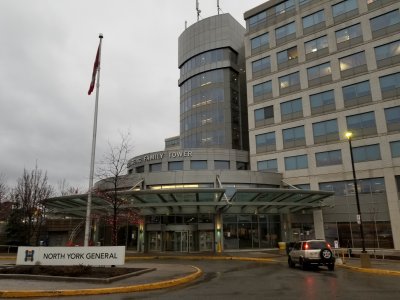 North York General Hospital, where Jodie and Sam visited in order to check on Sam's hearing problems (caused by cotton that he had stuffed in his ears to block out construction noise) in "Ears".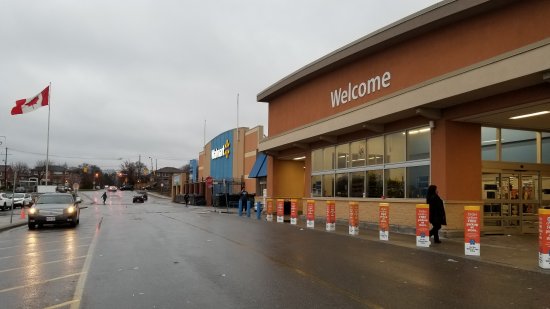 Visiting a Walmart, just to see how different the Canadian stores were.  They were unmistakably Walmart, but a lot of little details were different.  This was probably the most American thing that we did on the entire trip, since we also ate at the in-store McDonald's (though we had McWraps and poutine, both not available in the States).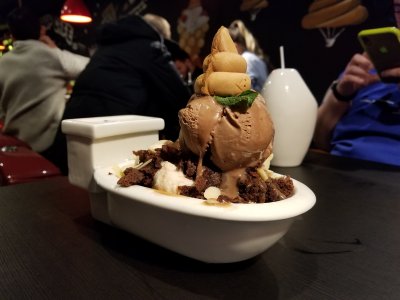 Having dessert at Poop Café, a poop-themed restaurant on Bloor Street that bills itself as "Toronto's First Toilet Themed Dessert Bar".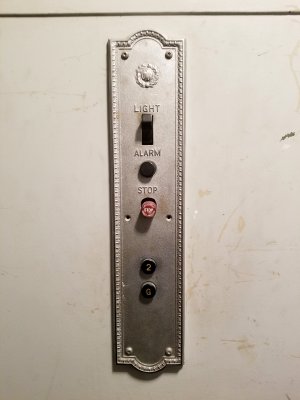 Visiting a vintage elevator next door to the Chelsea.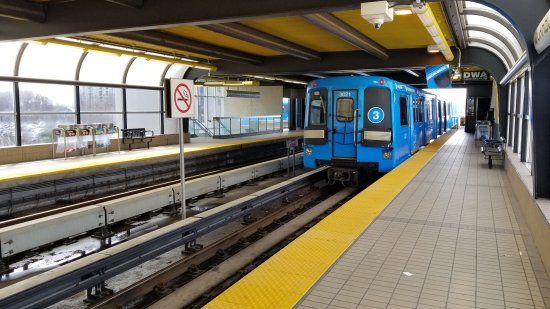 Riding the Scarborough RT line.

Photographing the store on a nice day.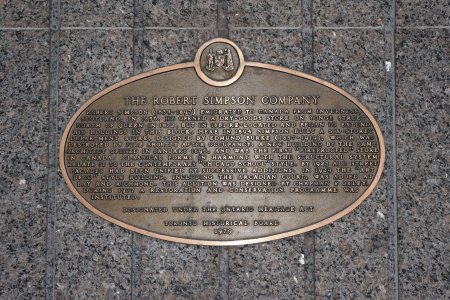 The plaque, which the one from "Our Story" is based on.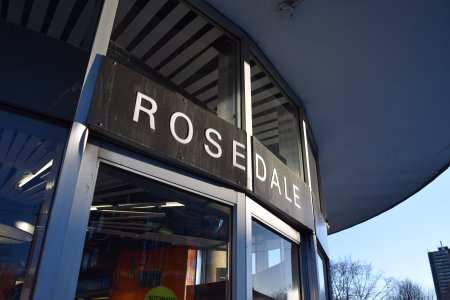 Rosedale station, which Sam and Jodie visited in "Trains".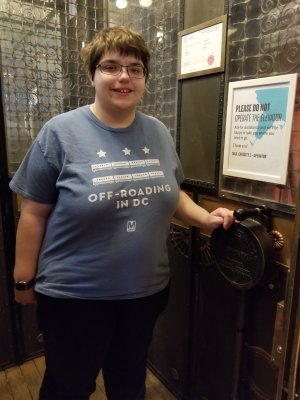 Elyse poses with the controls for the manual elevator at the Gladstone Hotel.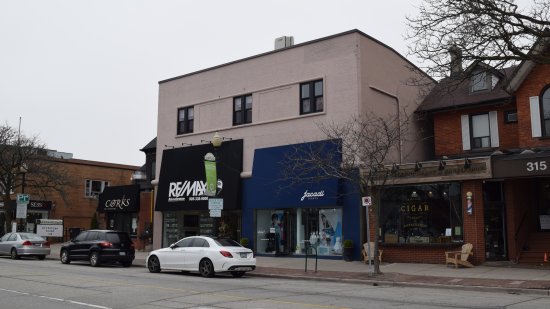 On the way out, we visited the former location of The Playhouse in Oakville.  Sam and Jodie visited this location in "Movies" to see Clive and the Cowboys (a fictional movie made up for the show).  The building now houses a real estate office and a children's clothing store.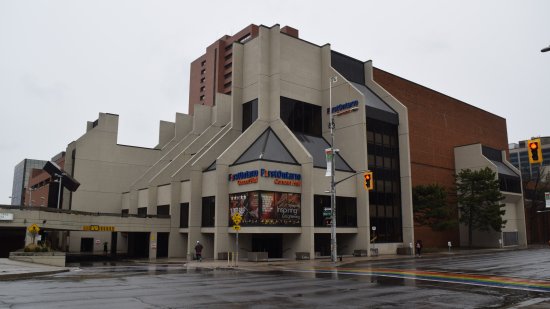 The FirstOntario Concert Hall, formerly known as the Hamilton Place Theatre, where "Live On Stage" was filmed.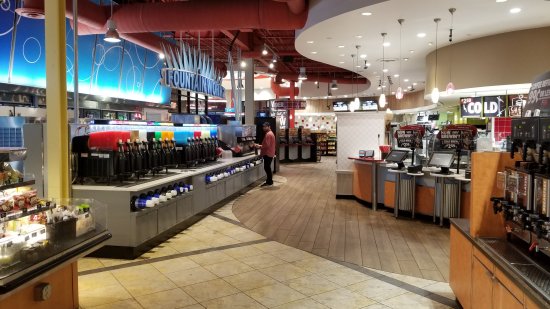 The flagship store for Sheetz, located in Altoona, Pennsylvania.
And that's our trip to Toronto in a nutshell.  We had a lot of fun, and I definitely hope that it's not another twenty years before I'm up in Toronto again.