"Ride all of the 2000-Series railcars" wasn't one of my resolutions this year, but…
January 14, 2017, 11:40 PM
Catching a ride on all 76 of Metro's 2000-Series railcars wasn't in my list of new year's resolutions, but that was my accomplishment today, as I caught car 2018 on my way up to Glenmont, therefore completing my second railcar series.  In other words, I have conquered these: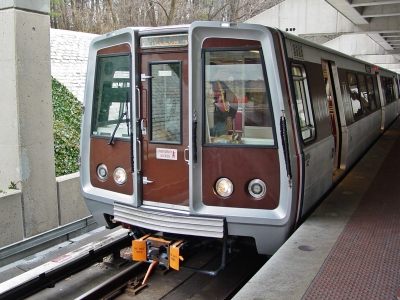 The 2000-Series, manufactured by Breda in the early 1980s and rehabilitated by Alstom in the mid 2000s, is the second car series where I have ridden on every single car.  Back in 2010, I finally logged a ride on every single 4000-Series railcar.  Considering that I nailed the 4000-Series in just under five years (I started logging my rides in August 2005), it surprises me that it took nearly twelve years to finally log a ride on every 2000-Series car.  The 4000-Series, after all, is 100 cars, and the 2000-Series is only 76.
With the completion of the 2000-Series, this also seems like a good time to give you an update on my fleet-riding percentages.  I am using the same car number totals from the 2010 list in order to keep the comparison apples-to-apples, so this does not account for any car retirements since 2010, since, for one thing a lot of Rohr cars are now gone.  So here it is:
277 Rohr 1000-Series (96.8% of 286 total, up 12 cars and 4.2% from 2010)
76 Breda 2000-Series (100% of 76 total, up 10 cars and 13.2% from 2010)
271 Breda 3000-Series (94.7% of 286 total, up 36 cars and 12% from 2010)
100 Breda 4000-Series (100% of 100 total, no change from 2010)
174 CAF 5000-Series (92.5% of 188 total, up 28 cars and 14.9% from 2010)
165 Alstom 6000-Series (89.6% of 184 total, up 60 cars and 32.6% from 2010)
43 Kawasaki 7000-Series (5.7% of 748 total when delivery complete, did not exist in 2010)
With the 2000-Series under my belt, my goals shift.  First of all, I'm not worried about riding the nine Rohr cars that I'm missing, because that may be an impossible task due to their ongoing retirement, which is planned to be completed by the end of the year, along with the 4000-Series.  Thus my next goal is to find the 14 remaining 5000-Series cars that I'm missing, because the 5000-Series is slated for early retirement instead of rehabilitation.
So I guess now, it's time for me to ride some more railcars.  I enjoy this passive project, of logging rides on as many railcars as possible.