An afternoon at the Trolley Museum…
September 22, 2015, 11:20 PM
This past Sunday, I was at the National Capital Trolley Museum with Elyse.  Unlike most days, where they only run one or two streetcars, this particular day, they were running four.  They were running a streetcar from Brussels (by way of Grand Cypress Resort in Florida), a streetcar from New York City's Third Avenue Railway, the 1971 PCC car from The Hague, as well as an open-air car referred to as "the boat".  We got to ride the first three, but the boat had already been brought in for the day by the time we got there.  Ah, well, there's always next time, as I literally only live two and a half miles away.
These are the cars that we got to ride.  First, the former Brussels car: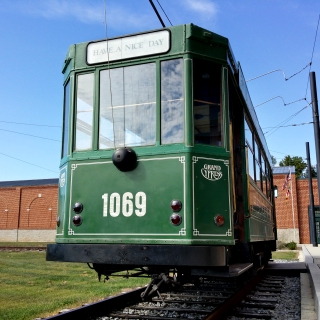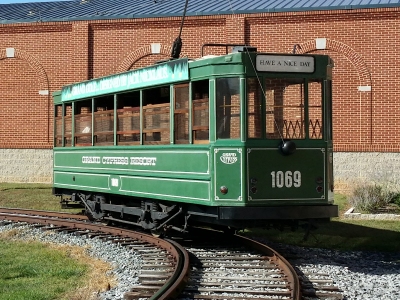 Then this is the New York car: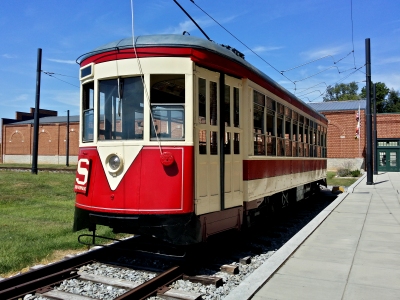 And then finally, the PCC from The Hague: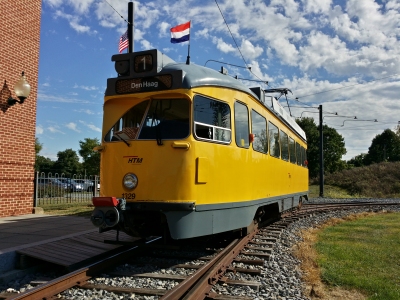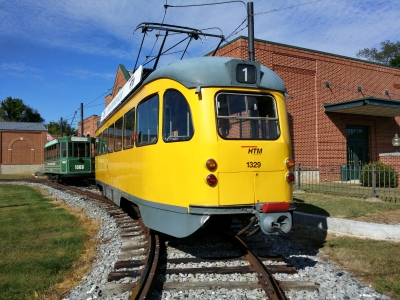 You may recall the 1971 PCC car from The Hague from a photo feature in late 2013.  I also got a photo of Elyse with the Hague car: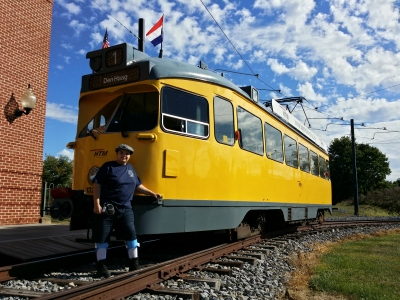 I also got a photo of the operator's console for the Hague car: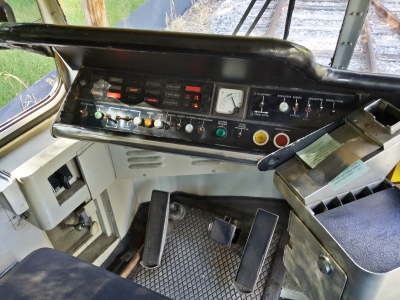 I find it quite interesting, when watching the people operate the PCC cars, that they are controlled entirely by foot pedals.  Seriously – our operator on this car today was resting his hands on top of the console.  That all-foot control always surprises me, especially since, obviously, buses have steering wheels, and Metro's railcars use a hand controller.
In addition to all of these other cars, one of the museum's Toronto streetcars, which I've ridden in past visits, was outside on the tracks, but not running in passenger service on this particular day.
We also visited the car barn, seeing a number of other cars in the museum's collection, including this Washington DC PCC car: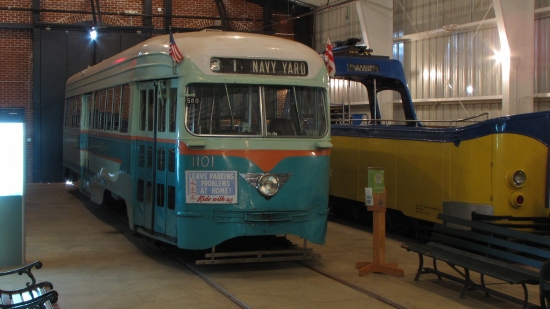 This car operates on museum trips, but unfortunately, it wasn't operating on this particular day.  "The boat" is on the adjacent track.
We also spotted an interesting labelscar on one of the older DC cars awaiting restoration: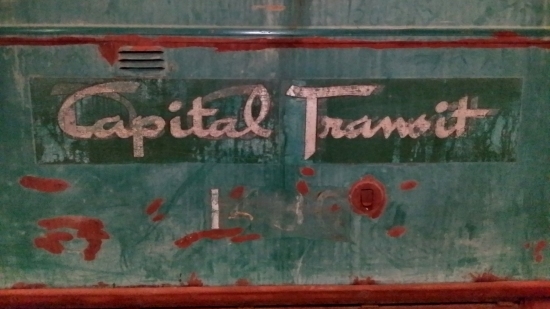 Note one logo over another.  "Capital Transit" was the name of the streetcar operation until 1956, after which it became DC Transit until streetcar service ended.  I wonder which logo this streetcar will end up with when it is eventually restored.
On our way out of the car barn, Elyse spotted a stack of papers with images of streetcars on them, and a container full of crayons for use with the papers.  She suggested that I give it a spin, so I decided, "Why not?"  I got to coloring, and thought about things.  You may or may not be aware that the streetcar network, after being converted to buses in the early 1960s, eventually became Metrobus.  Metrobus, as you may know, now wears a red livery, whereas the old DC streetcars wore a green livery.  With the coloring page, I decided to envision what the old streetcars would look like in the modern Metrobus livery: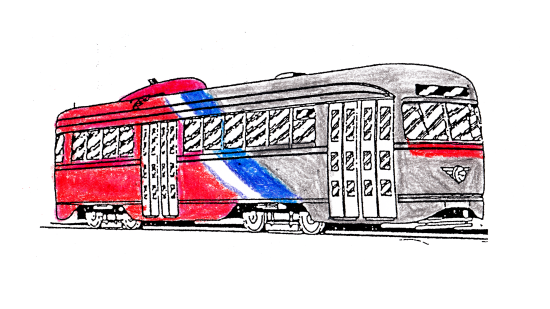 Pretty sharp, if you ask me!  And yes, I did forget to color the doors, thank you very much.
All in all, I like the Trolley Museum.  It's one of those places that I'm always happy to visit with friends and family.  I've been four times.  The first time was with Matthew and his mother back in 2011, I went in 2013 with my friend Pete, I took Mom earlier this month while she was in town for the National Book Festival, and then I went with Elyse and her mother on Sunday.  Vintage streetcars are certainly fun.  Mom even said that operating streetcars for the museum might be something fun to do after I eventually retire.  And who knows – she might very well be onto something.