Yes, I made it to New York City…
June 13, 2015, 3:55 AM
Just in case the current photo feature's being of One World Trade Center didn't tip you off, I'm happy to say that yes, I did recently make it to New York City for that day trip that I had wanted to do on my birthday but quickly realized that I couldn't do.  So I regrouped, and did it the way that works best for me: planned in advance.  I got together with my friend Doreen, and we went up on June 9.  And here's proof: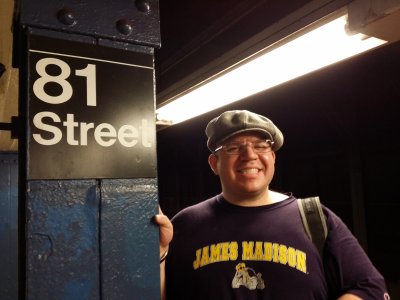 Doreen got this photo of me at the 81st Street subway station on the IND Eighth Avenue Line.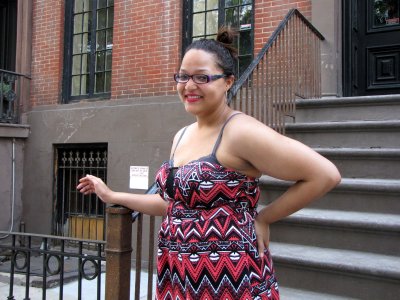 I got this photo of Doreen at 10 St. Luke's Place in Greenwich Village, which most will probably recognize as the house from The Cosby Show.
This was the first time visiting New York for both of us, and we had tons of fun in what could definitely be described as a whirlwind trip.  I'm going to give this trip a more detailed treatment in a Life and Times photo set, but I did want to indicate that one of the things that helped ruin my birthday two weeks ago has now been resolved.