Fun at the Inner Harbor!
April 29, 2014, 9:42 PM
Sometimes you've got to love what kinds of amusing things you can get into with friends.  Last Wednesday, Melissa, Jason (whom I know through Melissa) and I got together and went up to Baltimore.  The primary purpose was to visit the observation deck at the Baltimore World Trade Center.  And that we did.  We got to see Baltimore from above, and I got all sorts of photos from 27 stories up, but then we also got all sorts of crazy pictures of each other, mostly of Melissa and me.
But first of all, for those not familiar, this is the Baltimore World Trade Center: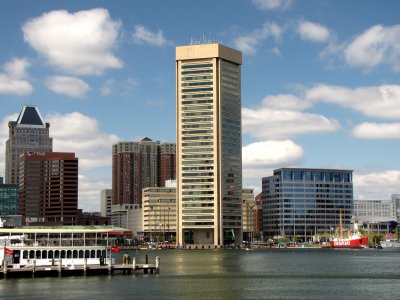 And then this is the view: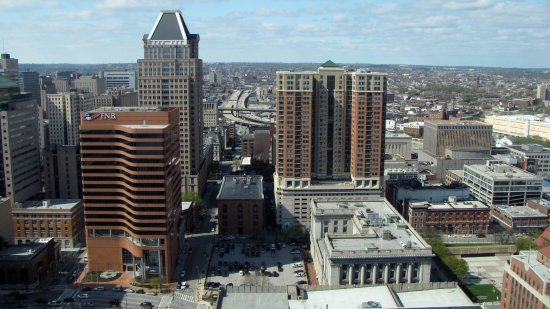 Facing north.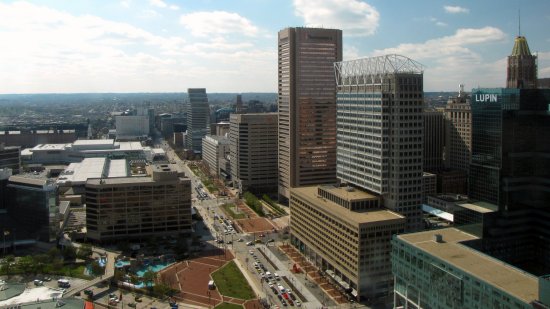 Facing west.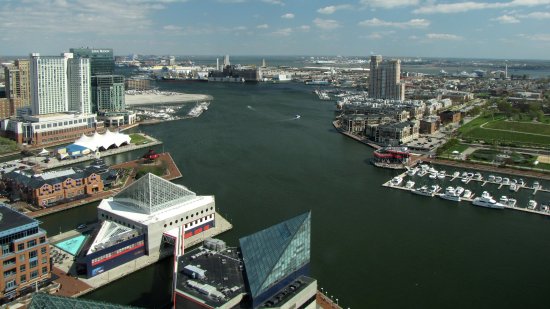 Facing southeast.
And the whole time during this outing, we took all sorts of fun photos.  Let's just put it this way: when you're out with friends, fun photos happen.  That's some of what good friends do, after all.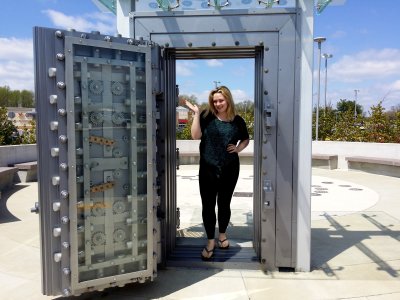 On the way up to Baltimore, we stopped at the CVS at the Burtonsville Town Square shopping center in order for me to pick up some allergy medication (that time of year, after all).  On the way out, Jason spotted this vault door, which research later revealed to be from a bank that used to stand at the site prior to the shopping center, and was then repurposed as public art.  And we got a shot of Melissa in the doorway.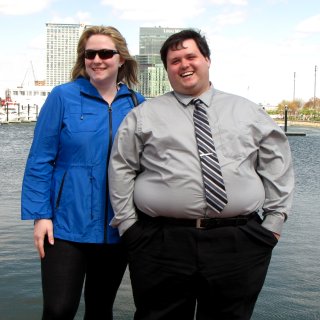 Melissa and Jason pose in front of the harbor.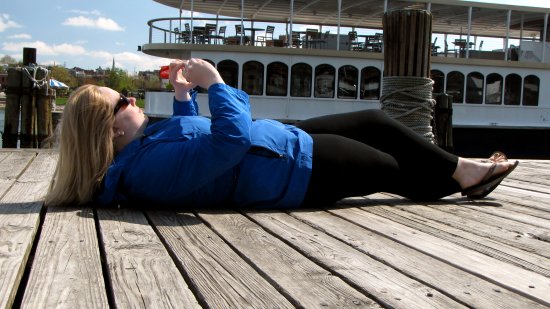 I found Melissa's getting down in an almost lounging position on the dock to get some skyward photos to be mildly amusing, and so I took a photo.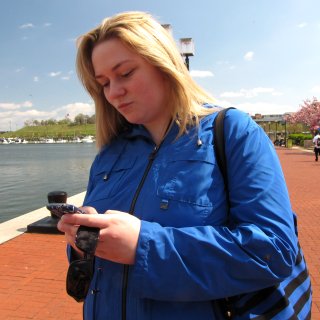 I jokingly described this as "Melissa in her natural state" as she checked her cell phone.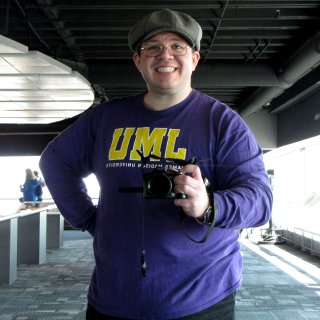 Selfie at the observation deck!  Yes, this is a selfie with my real camera rather than with my cell phone.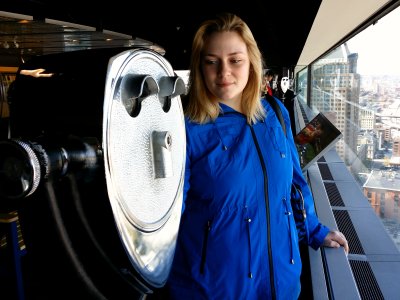 Melissa found the swinging motion of the viewer on the observation deck to be somewhat mesmerizing.  I was amused by the jangling sound of the change inside it as Melissa moved it around.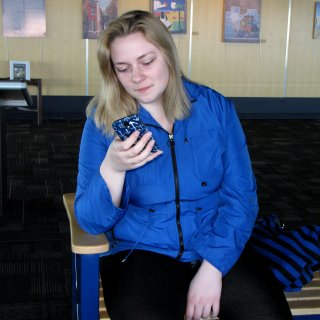 Another "Melissa in her natural state" photo.  Jason and I were both amused in seeing how unintentionally pasty this photo made Melissa look.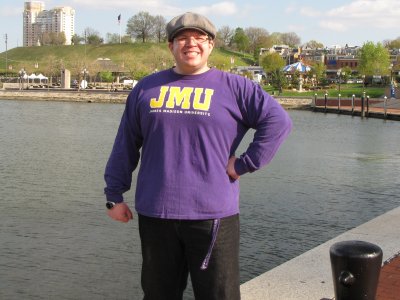 Photo of me at the edge of the harbor.  I look uptight in this pic, don't I?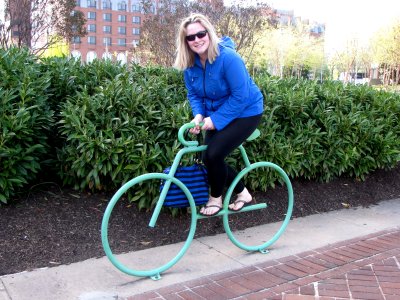 Melissa pretends to ride this metal bicycle sculpture.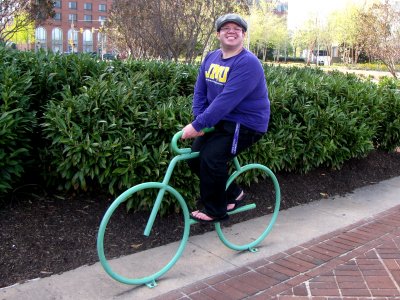 That looked like fun, so I took it for a spin as well!
All in all, I think you will agree: we had fun.  Who knows where you'll find us next, and what kind of crazy stuff we'll get into…