Build-A-Bear…
May 11, 2012, 9:06 PM
What a fun day today! Mom came to visit for the weekend, and so we spent the day on Friday kind of out and about. First stop: Montgomery Mall. Mom wanted to go to Lush for some bar shampoo and such. I'm not that big on that kind of soap, but it's kind of fun to go. Then after Lush, we kind of wandered around the mall for a while. We eventually ended up at Build-A-Bear Workshop, where we made a bear for Adelle, who is the daughter of my cousin Kate and her husband Nathan.
And while we were there, we got photos. So for Adelle, this is how it happened when your cousin Ben and your Aunt Jane built your bear: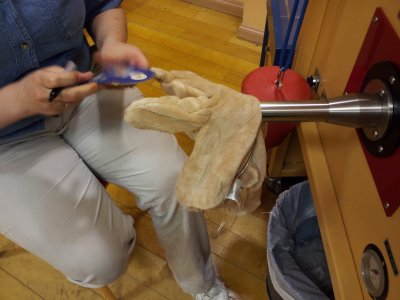 Getting the bear ready for stuffing.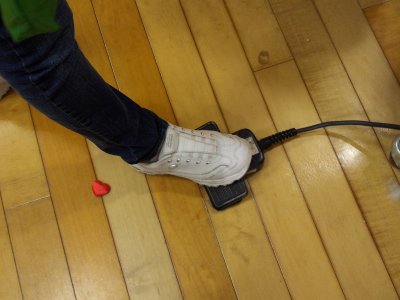 Mom uses the foot pedal that controls the flow of stuffing.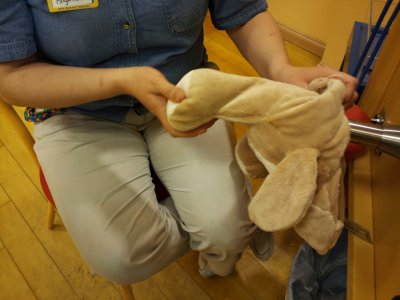 Stuffing the bear.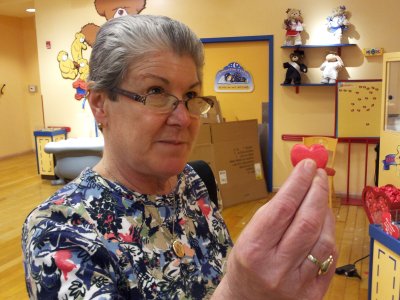 Mom makes a wish on the heart that goes inside the bear.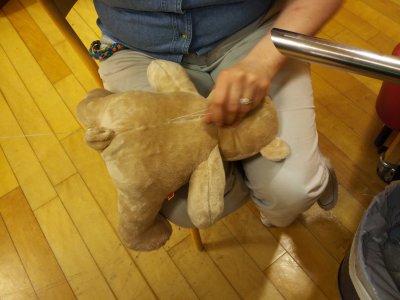 Sewing up the back of the bear.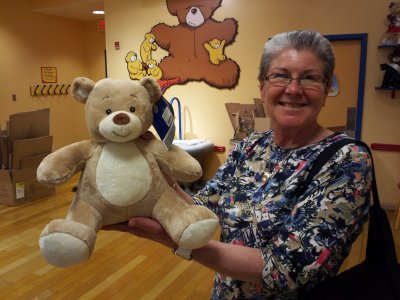 All set!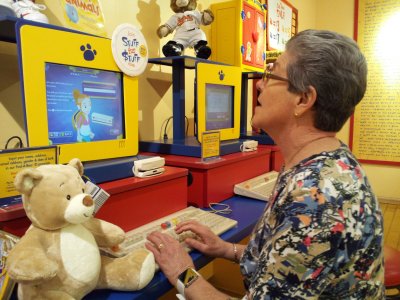 Mom registers the bear to get its birth certificate.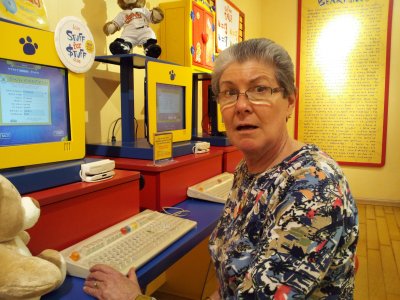 Mom is at a loss for what to name the bear.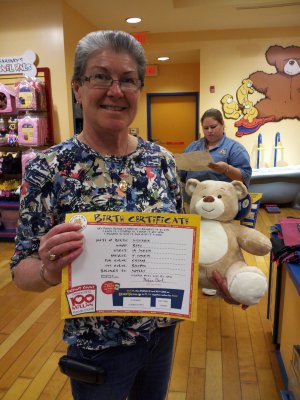 All set with with the birth certificate! For the record, we named the bear "Beau".
Pretty cool, don't you think? I hope Adelle has many years of fun with her new bear!
Web site: Build-A-Bear Workshop
Song: The sound of the stuffing machine. That was pretty cool...
Quote: And tomorrow, we're going up to see everyone and giving Adelle the bear...