Making chili!
April 8, 2012, 7:58 PM
I was cooking today, making a pot of vegetarian chili:
I had a blast, too. Anyone who can go on like this for just over 45 minutes had better be having a blast, I'd say. But what can I say? I love performing for the camera. I do, however, need to be mindful about how long I run the faucet. In reviewing the footage afterwards, noticed that at times I left the water running for a lot longer than I needed to (so don't write to tell me this – I recognize that I was wasting water).
Then here are the progress photos that I was taking during the video: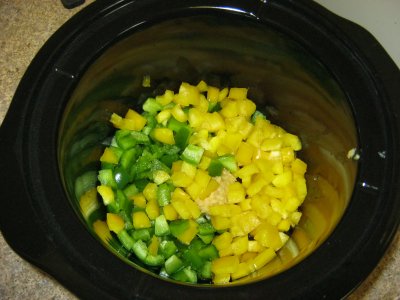 Right after I added the yellow peppers.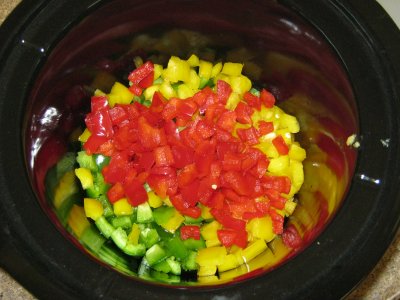 After the red peppers went in. I referred to this as "Figure 2" on the video.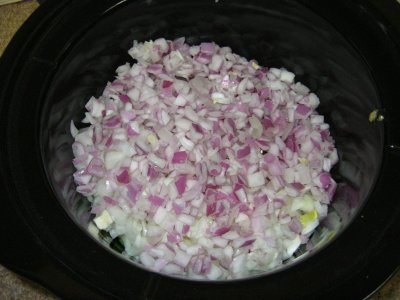 Both containers of onion in the pot.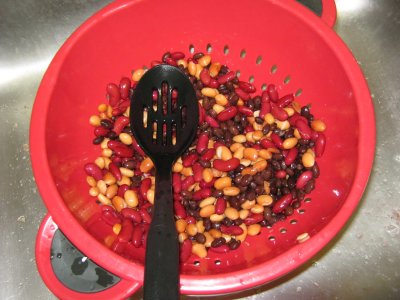 Beans in the colander after rinsing.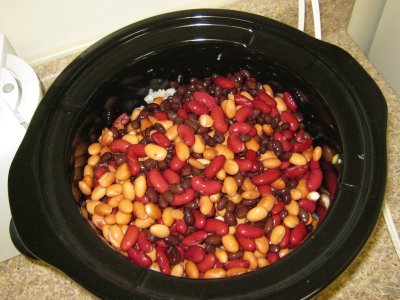 Beans in the big pot.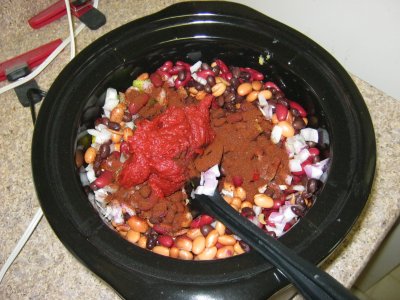 Chili powder and tomato paste in the pot. I think I put a lot of chili powder in, and that makes me slightly nervous. I hope I didn't overdo it. I wanted to make sure it was spicy, though, and I think I've got that covered.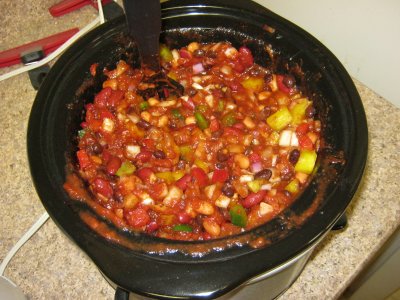 Now that's what I call chili. Can't wait to try it!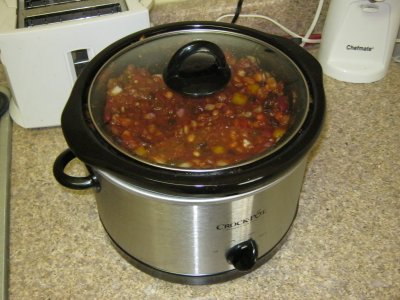 And now to let it simmer, and forget about it until midnight.
So there you go! If you know of any other really easy crock pot recipes, let me know. This was fun to do, and I might have to do more "Cooking with Schumin" Video Journal posts like this in the future…