And that's the end of the gutter.
February 11, 2010, 8:52 PM
Ah, the joys of record snowfall. Cabin fever and collapsing gutters. And today, the gutter collapse went ahead and finished itself off. First of all, this is what we started with: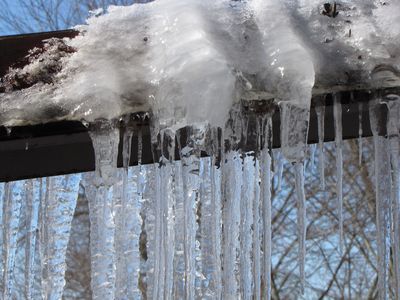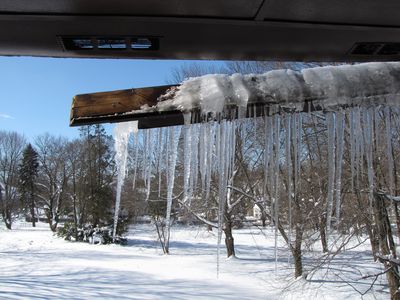 And underneath that, we had this: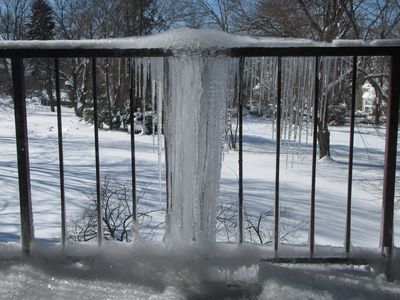 And then there was this: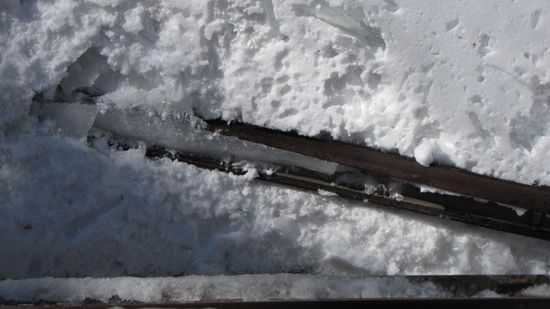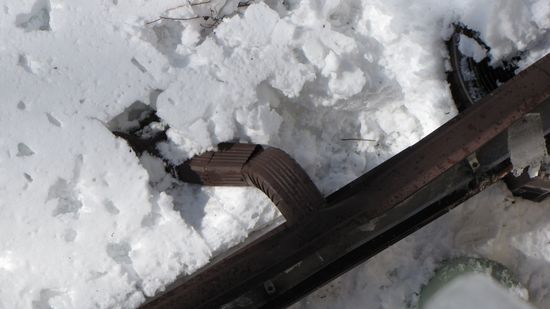 I saw it happen, too. I was sitting at the computer working on Wikipedia, and then I heard this loud noise from outside. I turned my head to look just in time to see that board that was dangling over the balcony in the above picture fall below the level of the balcony. And that was the end of the gutter, as the remainder of the gutter on the back of my building bit the dust. And so now, we have this: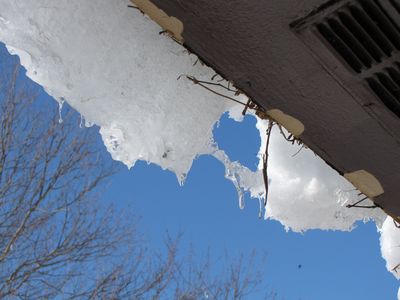 No more gutters.
And then on the other side, I looked at the car, and it feels like I've been here before: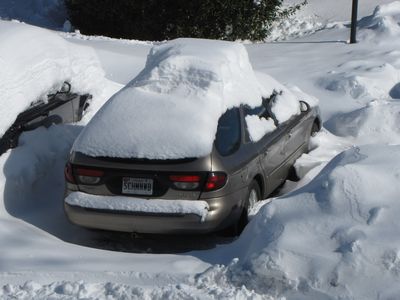 Figures. Just as soon as I clear the ice off the car, I get another foot dumped on it. Note the large block of snow still on the roof from the first snowfall that I didn't clear just sitting high around the rest of the new snow. But at least my car doesn't look like the car that's parked next to mine: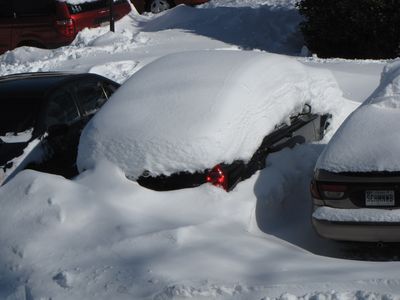 Yeah, I don't think that this car has moved since the first snowfall on Friday, and so I'm sure it's pretty much blocked in with packed snow, plus there's the whole thing of having to clear about three or so feet's worth of snow off the top of it.
Meanwhile, I've decided that I'm clearing the car on Saturday, and then going somewhere, for the explicit purpose of getting out of the house and doing something fun. I should call around and figure out if anyone wants to get together…