Dueling advertisements at Dupont Circle!
May 21, 2009, 7:44 PM
Nothing like a mid-spring day to hawk some stuff for the rush hour crowd. Today, there were two groups out doing advertisements.
First, the sign spinners, on the west side of 19th Street: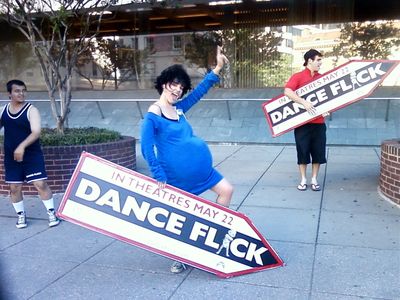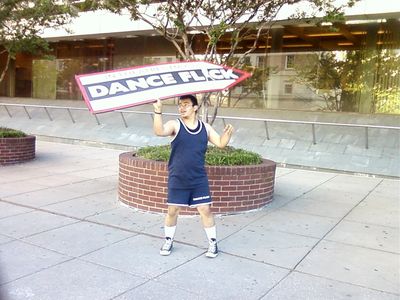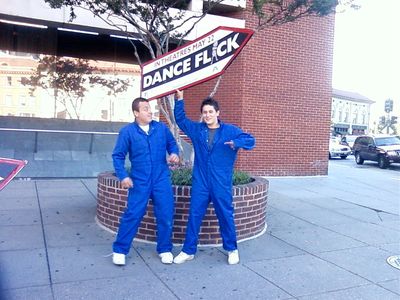 It appears that they're out promoting Dance Flick, which is slated for release tomorrow. Apparently, they're dressed like characters from the movie.
And then another group, near the large grate at the south entrance to Dupont Circle station: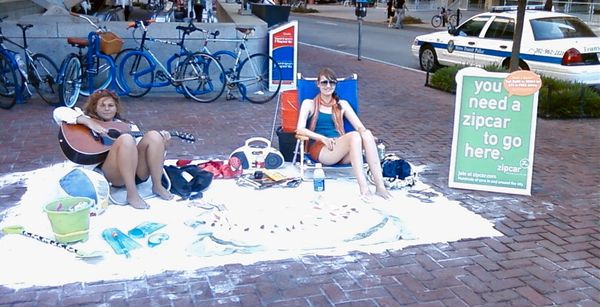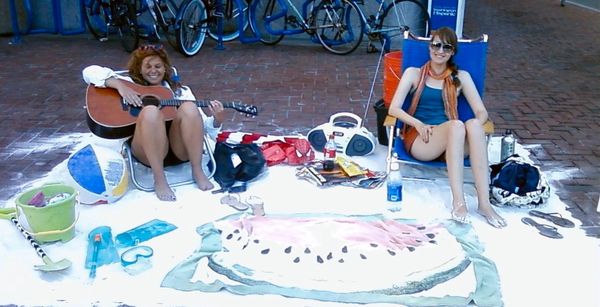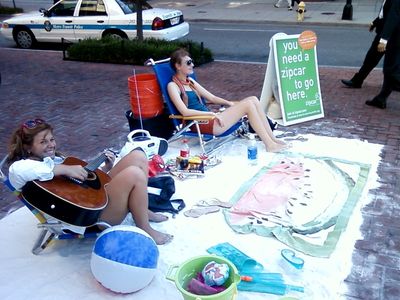 As you can see, it was set to look like a beach scene, complete with sand on their giant blanket, tarp, or whatever it was underneath, and these two college-aged girls were out sunning themselves while telling passers-by of the latest promotion by Zipcar, a car sharing service in the Washington area.
Dupont Circle is certainly a happening place in DC, that's for sure. That's why I love it that my office is in Dupont Circle – because I'm where a lot of the fun is! Seriously, I've loved the Dupont Circle area for a long time, well before I moved up here. And some of the advertising can be amusing. Anyone remember the man in the chicken suit?
Meanwhile, the area is also ripe to be raided by Anonymous, because I've seen Scientologists on multiple occasions handing out their literature as well. I think I need to keep a few You Found The Card cards on me for just that purpose…
Web site: Sign spinning in action
Song: "Nobody's Perfect". That's what I get for watching Jory Caron microwave a Hannah Montana pen right before I start writing this...
Quote: Oh, and in case you're wondering about why there have been so few Journal entries as of late, it's because I'm working on a massive Life and Times photo set project. I'm doing another three-set project, where I complete three photo sets as a single project, and one is going to be a recordbreaker for size, with more than 200 photos...