How do you think a "Gatsby cap" would look on me?
September 24, 2008, 12:44 AM
So what do you think?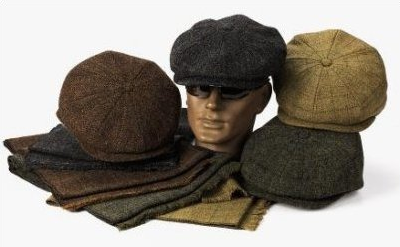 Image: Wikimedia Commons
Is it me?
I'm thinking it might just work. Two reasons for this. First of all, it's already fall, and winter will soon be upon us, and I will need a hat for my commute (like while waiting for the bus), and a knitted winter hat doesn't quite cut it for me, because those kinds of hats tend to move around too easily on my head.
All this when I realize that I am like seriously going bald here. It's thin all the way from the forehead back to near the back. I already see the ring around the sides that's going to stay, and the rest will eventually resemble a cue ball one day. I actually got to do a detailed inspection of my head on my lunch hour on Tuesday, thanks to the iSight camera on a laptop and Apple Remote Desktop on my regular office Mac. Thus I had photo booth running on the laptop and I was monitoring that laptop with ARD. Thus I could move the laptop around to inspect my head while seeing what I'm doing on the other screen. The result was not pretty, unfortunately. However, Mom is confident that I can make it "work" with a different hairstyle. I'm tentatively in agreement, pending some more research into hairstyles for balding men.
So thus the hat. So does the Gatsby cap scream out "Ben Schumin" when you see it? I think that if it works, it will be a great addition to my appearance this fall and winter. And if not, well, one can never have enough hats, I suppose. I have that felt-covered head that I got back in the 90s at a yard sale that I put hats on from time to time if all else fails.