And the new colors reach the 4000s…
September 28, 2007, 3:44 PM
Metro has done something I didn't think they'd do before at least 2011. They've started changing the color scheme on the 4000-series cars, which were built by Breda in 1991. Take a look at Breda 4063, shown here…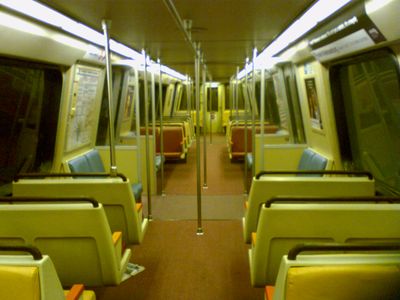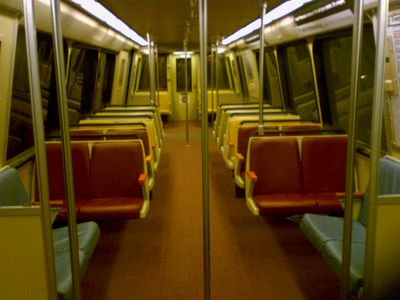 I figured that Metro wouldn't be changing the color scheme on the 4000s until 2011, when those cars would be 20 years old, and would be ready for rehabilitation. The Rohrs, fine. We've been seeing those cars getting CAF colors for a year and a half now, and figured, okay, they've still got at least ten years left on them before retirement, so it made more sense to fit those cars. Compare to the 4000s, which have about four years left on them before it's rehab time.
So, yeah, I was surprised to see a 4000-series in full CAF colors on Tuesday. I was definitely surprised to see that. I will be sad to see the old 70s color scheme go away, though, since it did have a certain amount of charm to it.
Web site: Metro
Song: A video featuring kids dancing on the Metro to the tune of SafriDuo's Leave Me Alone song.
Quote: "CAF colors and seats" - as noted in my Transit Log.