No, I want a "platinum" wash, please.
January 8, 2007, 10:33 PM
The folks at All-American Auto Spa in Waynesboro ought to be ashamed of themselves for this misspelling on their wash-selection screen. It's a real doozie, too. You can select one of three washes: Silver, Gold, and "Plantinun". I presume that they meant "Platinum", but that's not what they said. Check it out: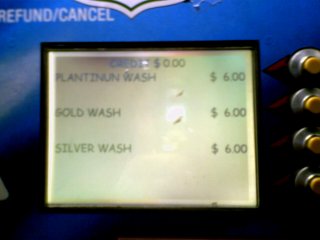 I just love it when people manage to screw up their signs and such.
However, it could be worse. At least it was just a spelling error. It could have been a Blue Screen of Death. I remember when I went to the Wal-Mart in Woodstock on my January 4, 2006 DC trip, and the Gift Registry kiosk had bluescreened. That was certainly a sight: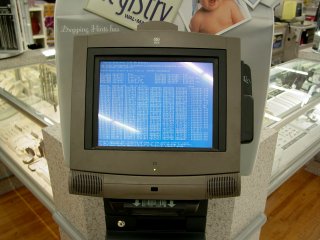 So it could always be worse. At least in the car wash's case, they may have looked like fools, but at least it was still operational.