And here's the photo!
November 8, 2006, 10:21 PM
Here's the photo of Cindy Sheehan and me: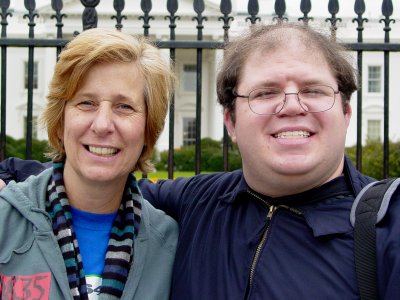 There we are, right in front of the White House. Also notice the new camera bag strap on my shoulder, to replace the one that broke a little less than a month ago.