And here are the photos of the ark, as promised.
June 29, 2006, 2:20 PM
As promised, here are some photos of the ark from the upcoming movie Evan Almighty in Crozet: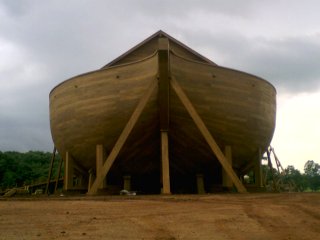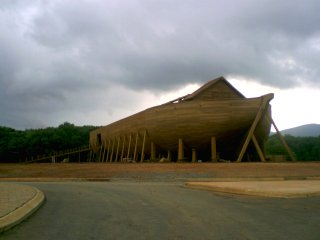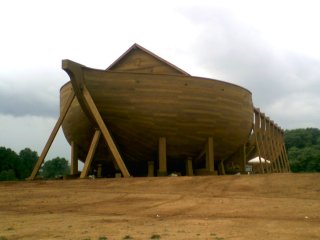 Pretty interesting, indeed. Considering that they also filmed in downtown Waynesboro (as "Huntsville"), and in downtown Staunton, I'll really be interested to see how it all comes together in the end.
Web site: Evan Almighty on Wikipedia
Song: Dance version of "Under The Sea" (yes, the Disney song)
Quote: "You never even looked in the bottom of that Ark! Have you looked down there? No! Who's gonna clean up that mess down there?" - Bill Cosby from his "Noah" act