Quiz results!
November 27, 2004, 9:14 PM
At the request of my sister, I took some quizzes… let's see what I came up with:


What high school stereotype are you?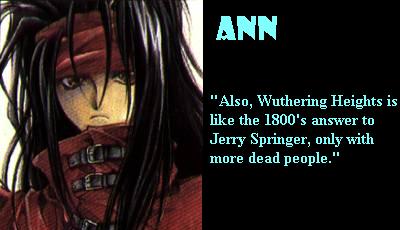 What Slashy Lady Are You?
And yes, this is the sister, before you ask…
Interesting quizzes, indeed…
Web site: Quizilla, host of all these off-the-wall quizzes...
Song: Strong Bad's "Different Town" song - do you know that the tune was written by "They Might Be Giants"?
Quote: "I've got a whole load of quizzes for you if you want them." - Sis on quizzes for me