A Trip Around JMU – With a Mission
As you may or may not know, often when I do a photography set near where I live, I'm usually going out for something else, and just took the camera along with me to see what I could find. The ones where I have to travel are a whole different story. What I was out for on November 19, 2000 was threefold: (A) get some grub at D-Hall, (B) visit the Health Center in order for them to look at a sore throat that I had at that time, and then (C) pick up some papers at Miller Hall. And for this I took the scooter as my mode of transportation, from Potomac Hall out over by ISAT all the way as far as the other extreme end of campus, the Quad. Come with me and see…
Note: The color in these photos is a little weird. I experimented with something, and it didn't go as I had hoped. Live and learn, I suppose.
---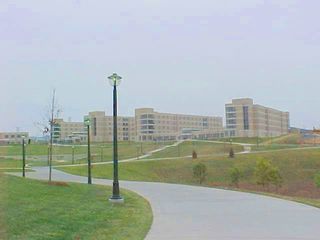 "I haven't even gotten to the bridge yet, and man, that's a far distance!"
Note: I came from Potomac Hall, which is the building on the left.
---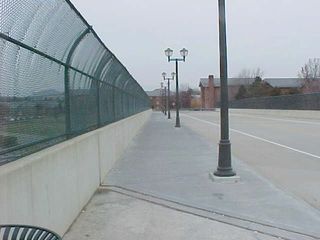 This bridge is one of two things joining the main campus with the CISAT campus, connecting old and new (the other is a tunnel near UREC). Interstate 81 separates the two parts. Still, this bridge has memories in it… of hitting that expansion joint in the foreground and falling off my scooter once. Pain…
---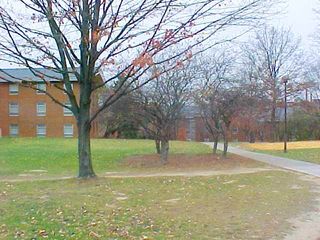 "Ah, the Village… home of many of my former MGL-ers, as well as many more freshmen."
The Village also houses this campus's steepest hill, which is always fun to take when I'm going up to the Quad. After I had a big scooter accident on this hill due to a wheel failure, however, I had a lot more respect for the Village hill.
---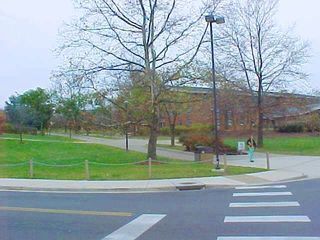 And we survive the million-mile-per-hour trip down the Village, and end up near the railroad tracks and Mister Chips, the west campus convenience store.
---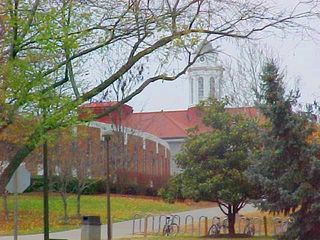 Having survived crossing the street (it can be a little rough at times), we turn our attention to more important things, like D-Hall, and getting this picture for the "College Life" section. In fact, D-Hall is on the left in this picture, with Wilson Hall in the background.
---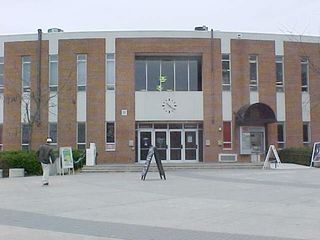 Gotta love D-Hall… probably the only place on earth where you can get nice big, brown Belgian Waffles three meals a day, where they occasionally serve breakfast for dinner, and where you can get a good meal for only a punch.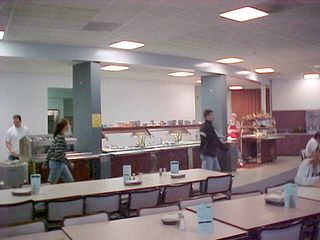 ---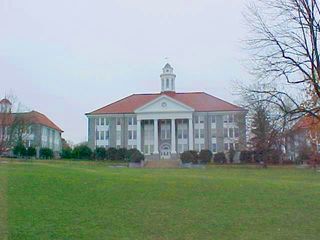 Wilson Hall… a beautiful building on the outside… but on the first two floors, nothing particularly memorable.
---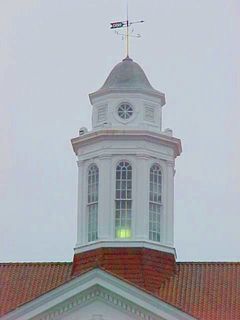 Still, the building's cupola is the "landmark" feature of JMU.
---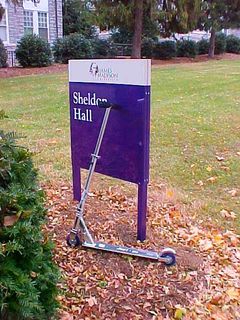 In order to take the pictures, of course, you've got to park the scooter. Which allowed for a nice "glamour shot" of the scooter, so to speak. I figure, my father takes glamour shots of his car…
---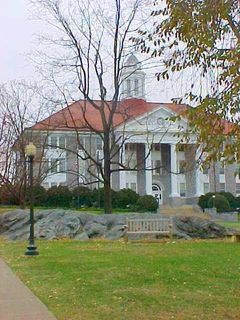 Wilson Hall and the "kissing rock"… gotta love that combination.
---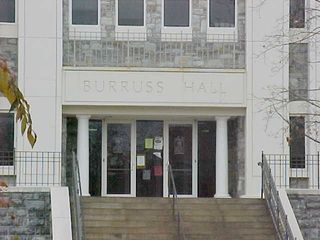 "If Dr. DeVore was there, I could go in and learn about science right now!"
This is where I have my GSCI 101 class – Burruss Hall. It just so happens that the Health Center is behind Burruss…
---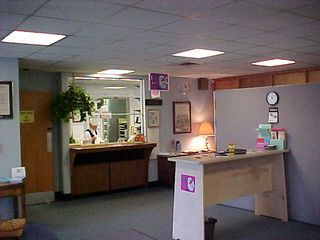 And here we are! The Health Center. As it turned out, my sore throat was caused by drainage from my nose due to something viral (don't you love what people will tell you on the Web sometimes?). So… what does that mean? Drink lots of drinks, get plenty of sleep, and I should be good as new.
---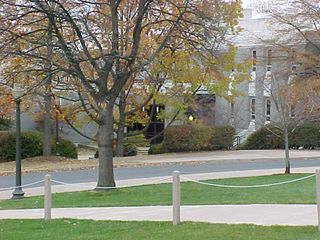 On the way back from the Health Center, I visited Miller Hall. Dr. Staib said he would leave some papers for us to pick up outside. Not that I particularly like GSCI, but papers are papers, and we had to write a paper on these papers.
---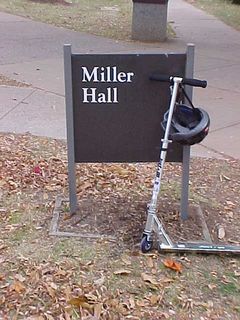 And of course, scooter glamour shot time.
---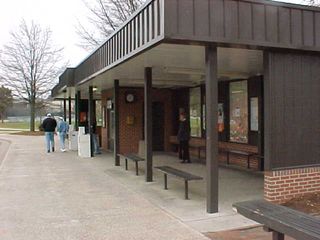 After Miller Hall, I had to get some work done at Potomac, so it was off to the Godwin Hall bus stop…
---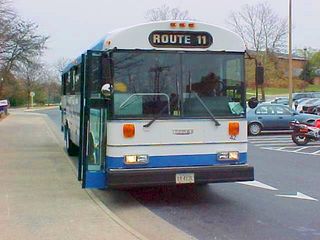 …and back to Potomac we go!