Photo Feature Archives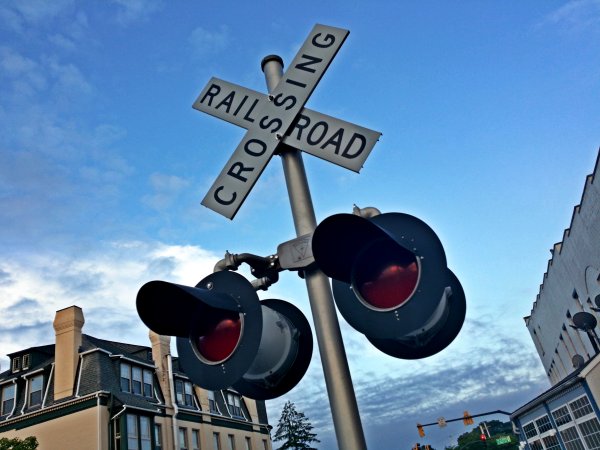 Railroad signal and crossbuck for traffic on Railroad Avenue approaching the intersection of Main Street, Liberty Street and Railroad Avenue in Westminster, Maryland.  The Maryland Midland Railway crosses this intersection diagonally.
Featured September 21, 2014
Photographed June 22, 2014
Notes: For more photos from this day, see "I completely nerded out on Sunday, and it was awesome…" in the Journal.