Photo Feature Archives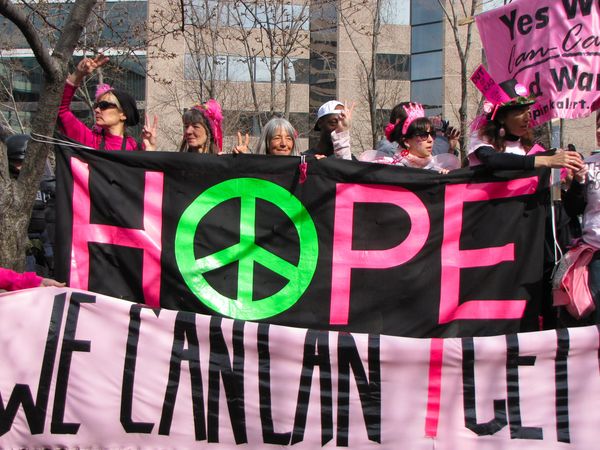 Code Pink banner outside an office building in Crystal City, Virginia, during ANSWER Coalition's March on the Pentagon.
Featured March 24, 2009
Photographed March 21, 2009
Notes: This photo is part of the March on Crystal City photo set from 2009 in Life and Times. This caption was written was before I came up with the more accurate "March on Crystal City" title.